Type of Tour
Sailing Or Boat Tour
Day Trips And Excursions

Language
English
German
Italian
France

Symi Island Tour & Panormitis Monastery
A Boat Trip from Rhodes to the Picturesque Island of Symi and the Monastery of Panormitis!
About This Tour
Discover one of the most beautiful island of the Dodecanese! Symi island is a small and stunning Greek island located in the southeastern Aegean Sea. The island is renowned for its natural beauty, neoclassical architecture, and picturesque harbors.
Here's what you can expect from this guided tour:
Pick Up Point: Our bus will pick you up from your hotel to Rhodes harbor to start your magnificent journey in Symi island.
Port of Symi: This trip takes you to the perfectly formed Harbor of Symi island. The harbor is the heart of the island, offering a vibrant and picturesque scene. Spend some time strolling along the waterfront, admiring the fishing boats, and enjoying the views.
Symi Town: Start your tour in Symi Town, the island's main settlement. Explore the narrow, winding streets lined with colorful houses, boutique shops, and local cafes. Don't miss the opportunity to visit the Symi Town Hall, colorful neoclassical houses, accompanied by our professional guide.
Chorio Village: Perched on the hills above Symi Town, Chorio is the old village of Symi. Its narrow streets and traditional houses offer a glimpse into the island's past, and it offers stunning views of the harbor and the sea.
Museums: If you're interested in history and culture, visit the Symi Archaeological and Folklore Museum in Symi Town. You will learn about the history of this unique island by our professional guide. These museums provide insights into the island's rich history, traditional crafts, and local customs.
Leisure Time: You will have free time at your leisure to visit the little local shops in search of natural sea sponges, cooking spices and souvenirs. You will have enough time time to explore this charming island at your own pace and take many photos.
Boat Ride to Panormitis:  After Symi Town, you would board a boat for a scenic ride to the southern tip of Symi Island, where the Panormitis Monastery is located. Enjoy the coastal views and the crystal-clear waters of the Aegean Sea during the journey.
Panormitis Monastery: Upon arrival at Panormitis, you would visit the renowned Panormitis Monastery, dedicated to the Archangel Michael. Explore the monastery complex, including its beautiful Byzantine architecture, religious icons, and peaceful courtyards.
Return to Rhodes: In the afternoon, we will sail back to Rhodes port, from where our bus will drive you back to your hotel.
This guided tour can enhance your exploration of Symi Island and provide you with a deeper appreciation of its beauty and culture. Enjoy your Symi Island tour and the visit to Panormitis Monastery!
Free cancellation 24 h before the tour
Also included
Bus transfer from your hotel to the port and back
Boat Tickets
Professional Guide
What You May Need
Comfortable shoes
Sunscreen
Hat
More Photos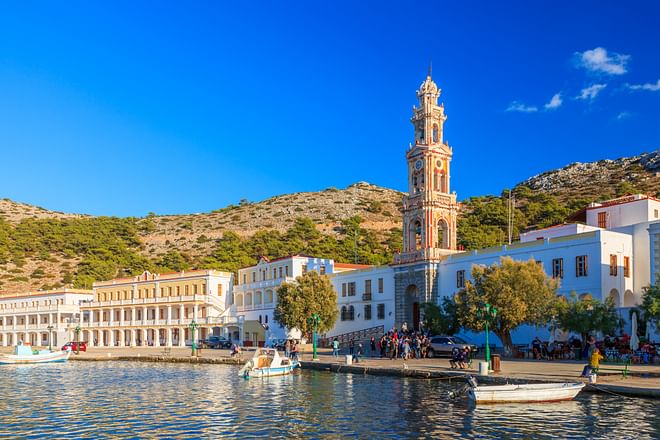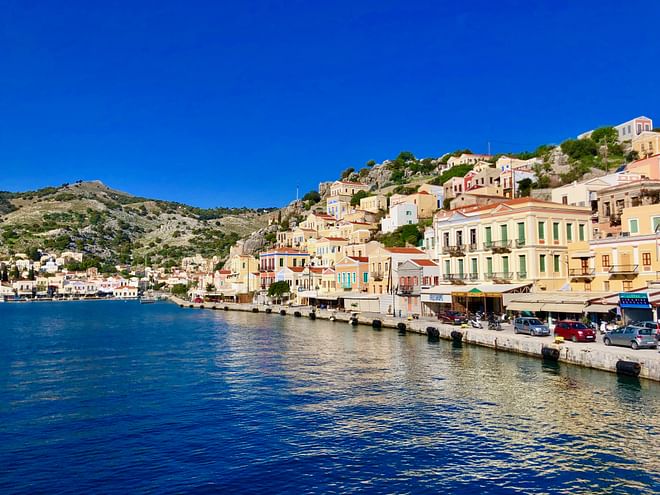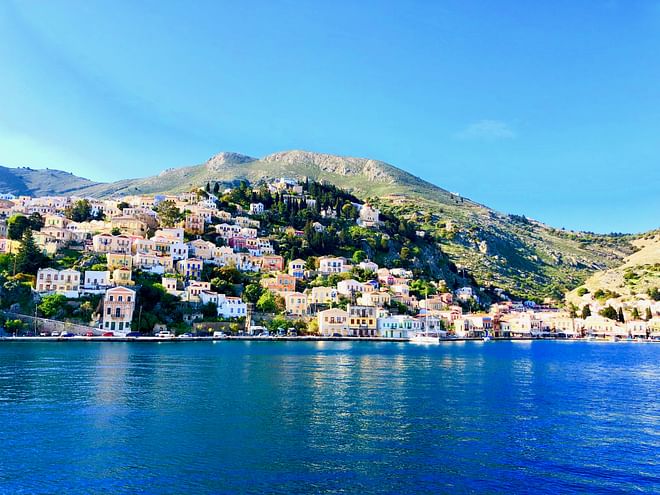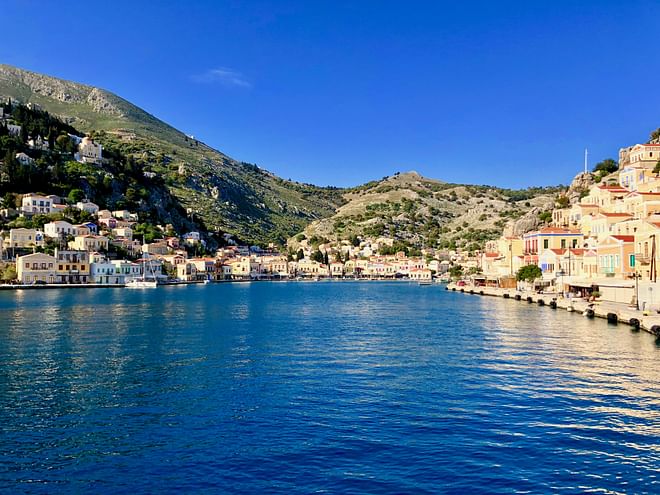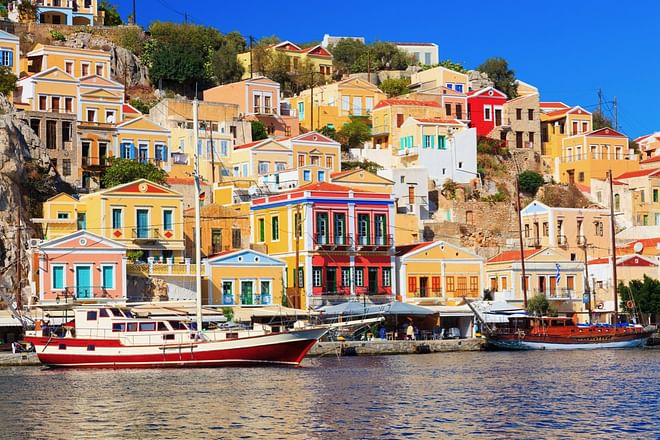 {[ modalShow]} / {[count]}