Type of Tour
Vip And Exclusive
City Tours
Sightseeing

Covid update
Private City Tour of Rhodes
A private tour of the city of Rhodes
About This Tour
Our private tours are operated with certified guides and professional drivers on luxurious mini vans of up to 7 people. They are perfect for families or group of friends that want to have an exclusive tour of the island with a personal guide and a program that is customized to their needs.
Our driver with the certified guide of your language, will pick you up from your hotel/accommodation at the agreed time to start the tour. We then drive to town and visit the famous Church of Saint Francisco, a catholic church built during the Italian period of the island and we then enter the fortified city and walk to the Grand Master's Palace. We will continue down the Street of the Knights, one of the most genuinely kept streets in Europe with its paths paved with colorful marble and superb mosaics, past medieval towers and emblazoned facades.
Our guide will walk with you within the meander of streets in the old city where you will be dazzled by the variety of small shops selling everything from handmade jewelry and fine quality leather, to handicrafts and souvenirs.
Then our guided tour continues with a walk to Mandraki Harbour, viewing the three traditional windmills near St. Nicholas Medieval Fort, the new market, and the public administration buildings, all of which reflect the history of Rhodes Town.  At the entrance of Mandraki Harbour, you will also see the two statues of the deer where it is believed the Colossos of Rhodes once stood.
After the tour our luxurious minivan will return you back to your hotel/accommodation.
Free cancellation 24 h before the tour
More Photos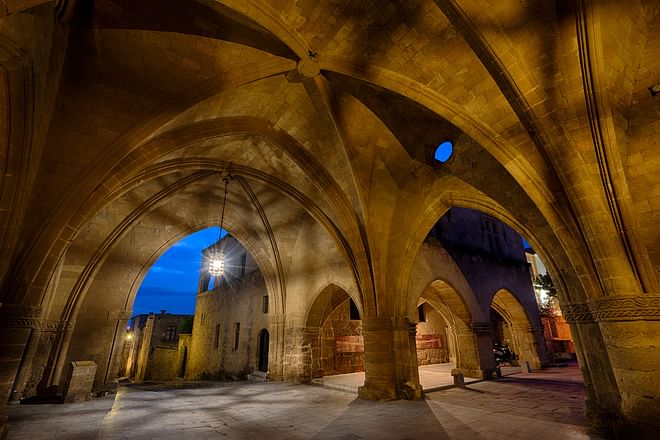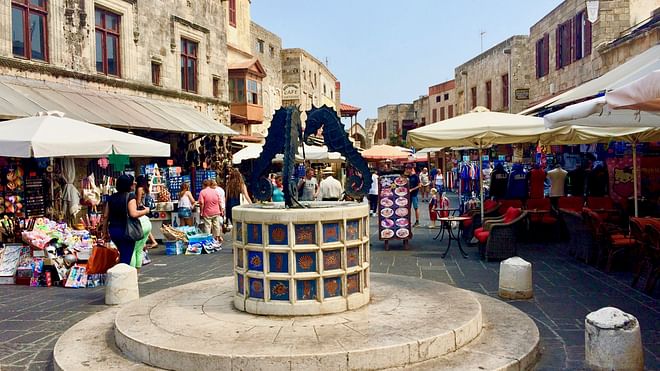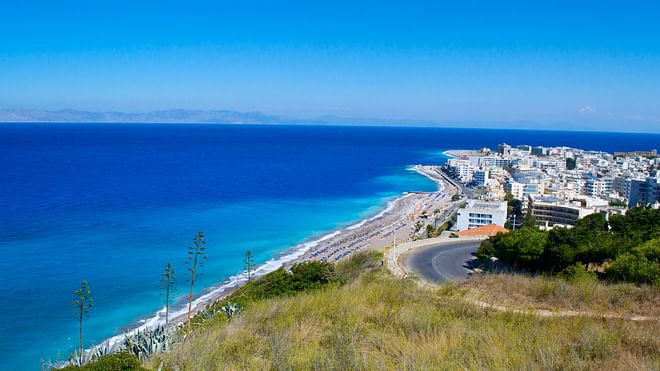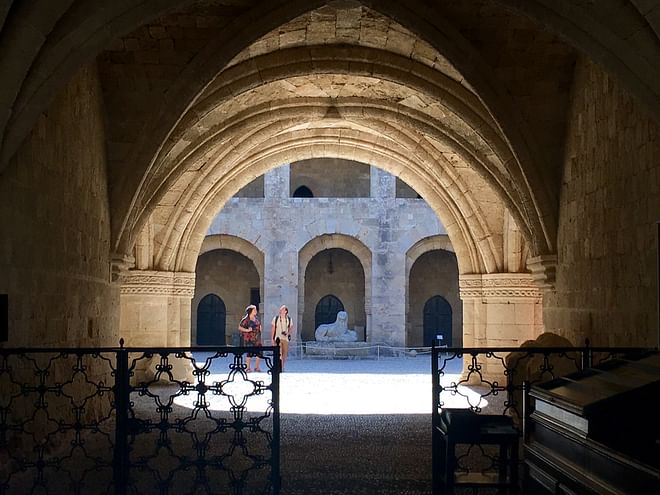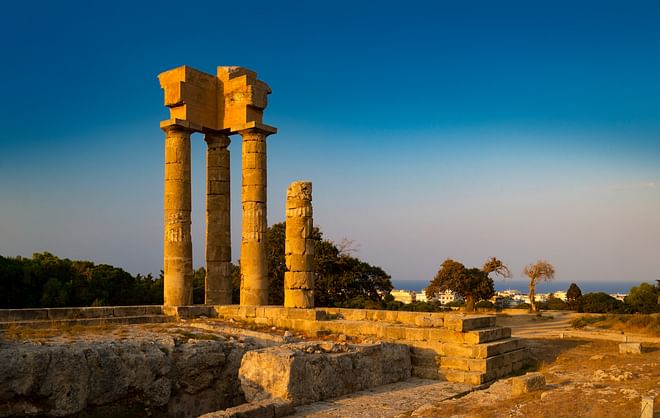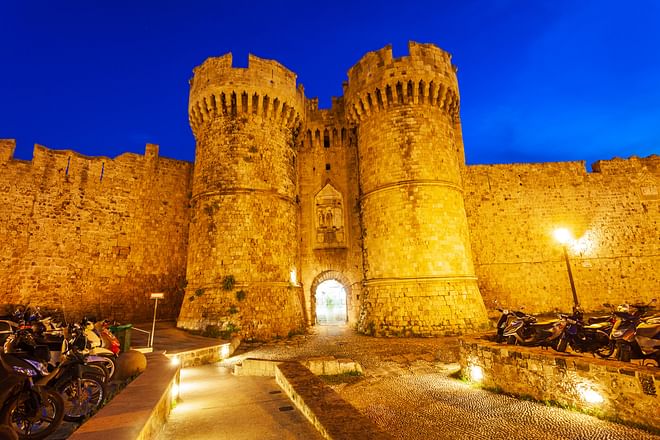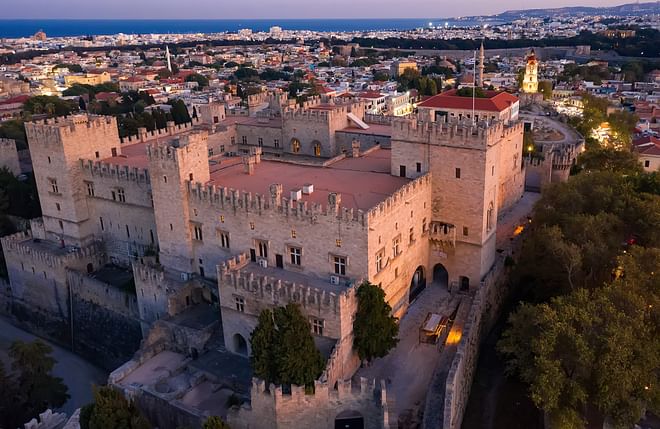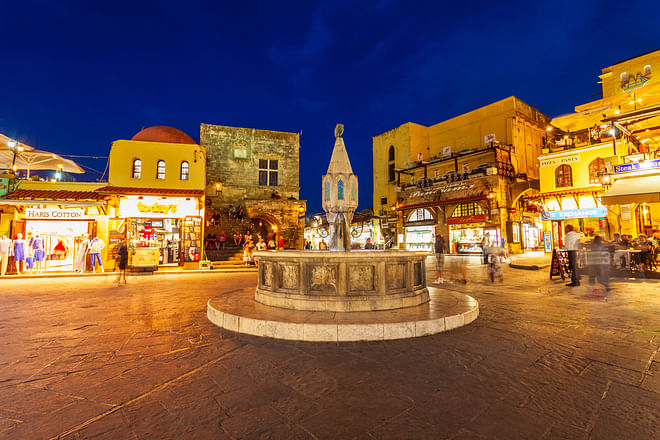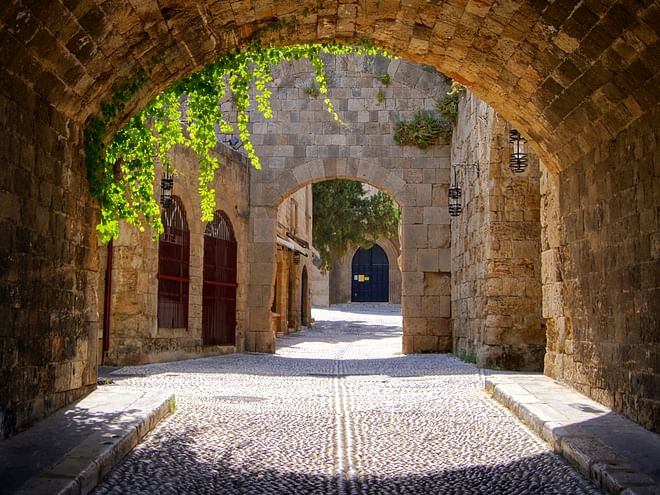 Palace of the Grand Master of the Knights of Rhodes
Fountain at old town square, Rhodes, Greece
New town view from Monte Smith, Ixia, Rhodes, Greece
Archaeological muesum in Old Town, Rhodes, Greece
Ruins of the acropolis in Rhodes, Greece
Thalasini Gate in Old Town, Rhodes, Greece
Palace of the Grand Master of the Knights of Rhodes, Greece
Hippocrates fountain at the Rhodes old town main square in Rhodes island, Greece
A street in Old Town, Rhodes Greece
Panoramic view of Mandraki Harbor, Rhodes, Greece
{[ modalShow]} / {[count]}