Type of Tour
Museums And Exhibitions
Educational Tour
Walking Tour

Covid update
Heraklion Tour with Knossos and Museum
Myths and Culture
About This Tour
Our visit starts at the magnificent Palace of Minos at Knossos, which is the island's most popular attraction. The complex of more than 1500 interlocking rooms was built for the mighty king Minos during the bronze age. We will visit the king's throne, the luxurious quarters of the royal family and wander through the maze of the ruins. Knossos itself is considered as Europe's oldest city and the palace was erected around 2000 BC. After an earthquake the palace was destroyed and then immediately rebuilt in 1700 BC. The new palace had vast architectural innovations, amazing frescoes and great storage areas with specialized workshops and areas for ceremonies. 
After the visit to the Palace we will drive to the city of Heraklion and enter the renovated Archaeological Museum with a big collection of the artifacts found in Knossos as well as other areas of Crete. It is considered to be one of the most important museums in Greece. 
We will then enjoy a guided walking tour of the city center of Heraklion with its narrow streets, pedestrian roads, and churches. At the end of the tour, we will have free time to explore the busy town and its busy shopping areas, and even enjoy a beverage in one of the numerous cafes in the city. 
Free cancellation 24 h before the tour
Also included
Pick-up & drop-off transportation
Certified guide in your language
Entrance fees to archaeological sites
Excluded
Lunch and drinks
Tips and gratuities
What You May Need
Walking Shoes
Camera
Sunscreen
Sun hat
More Photos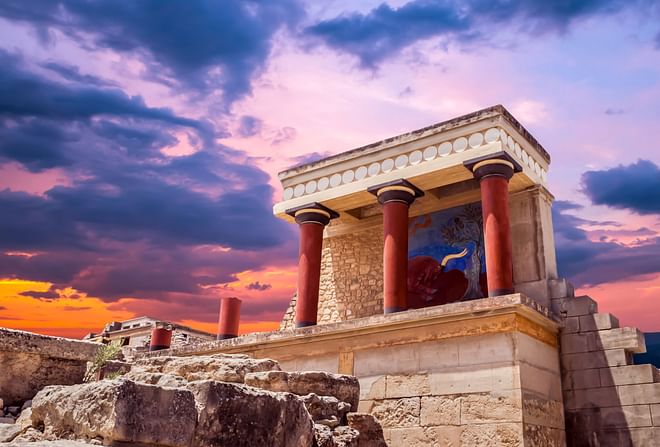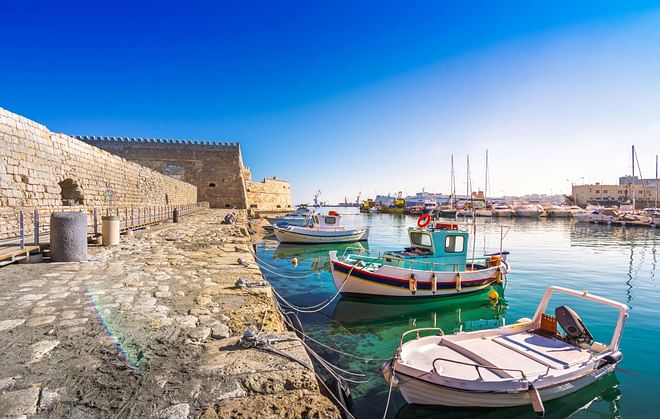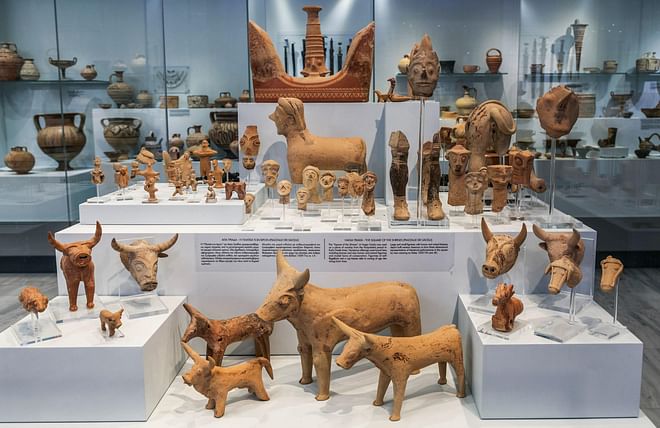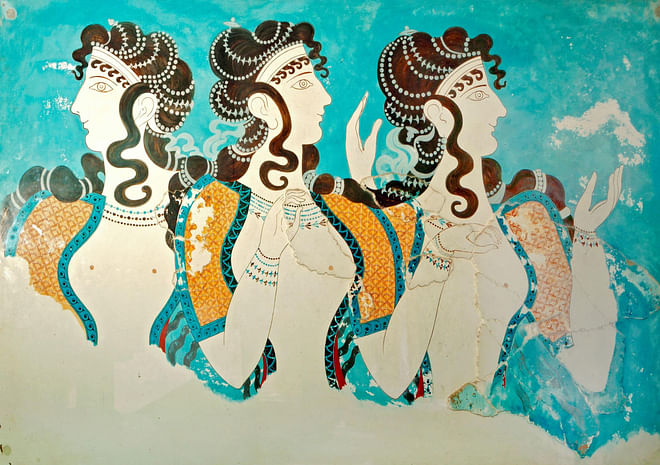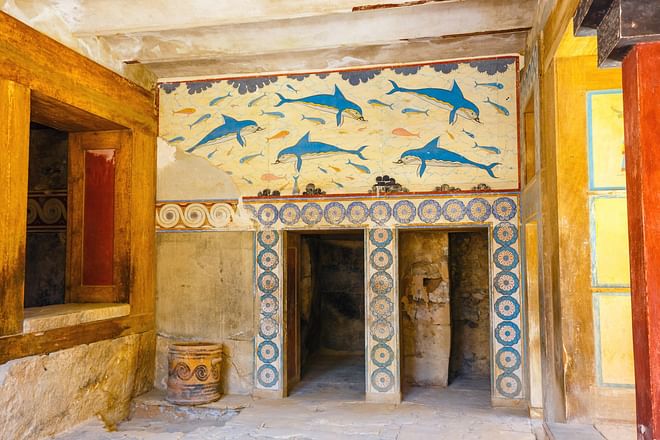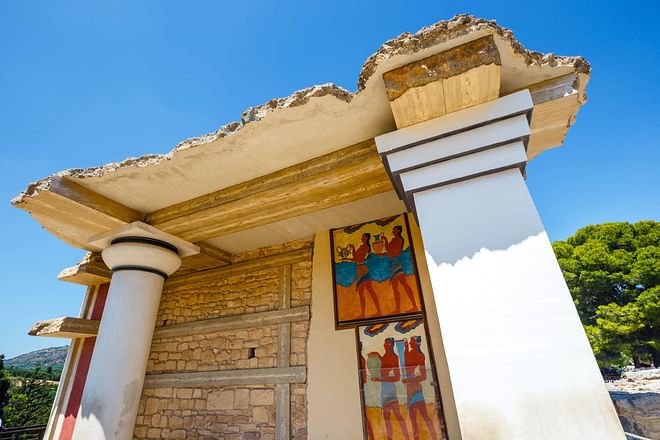 The North Portico in Knossos, Crete, Greece
Heraklion Port, Crete, Greece
Knossos Archaeological Museum in Heraklion, Crete, Greece
Colorful Frescoes in Knossos, Crete, Greece
Frescoes depicting dolphins in Knossos, Crete, Greece
Frescoes in Cnossos ruins, Crete, Greece
{[ modalShow]} / {[count]}