Type of Tour
Arts And Culture
Sightseeing
Walking Tour

Covid update
Island Tour of Kos
The island tour of Kos will take us to the most important highlights, monuments and villages.
About This Tour
The best opportunity for you to discover the beauties of Kos Island and to hear about its very interesting history, is to take part in our Island Tour. First you will visit Kos Town Centre, where you will be guided on foot through the town's streets to reach the Main "Elefterias" Square (Freedom Square). The Square was destroyed by an earthquake in the past and was rebuilt by the Italians in 1933 during the years of the occupation. In the same area you will see the Public Market, the Archaeological Museum and the Mosque of Nefterdar, evidence of the Turkish occupation from 1523 to 1912. From there, always by foot, you will be escorted to the most famous and historic square of Kos Town, the "Platanos" Square. In its center you will find the famous plane tree where Hippocrates of Kos, the father of medicine used to teach to his students. The "Platanos" square is also the entrance to the impressive medieval castle built by the Knights of Saint John as a defensive fortress during their occupation of the Dodecanese islands from 1315 to 1523 as well as the very fine Mosque of Lotzias.
Close to the "Platanos" Square there is an archeological site with the remains of the Ancient Agora, the temples of Hercules and Aphrodite. After the guide's explanation of the sites, you will enjoy free time for shopping or refreshments. After a short drive, you will be taken to the most significant archaeological site of the island. The Asklepion is the sanctuary dedicated to Asclepius who was in the ancient times regarded as the God of healing. Between the 300 sanctuaries dedicated to Asclepius one can find in Greece, the Asklepion of Kos together with the one in Epidaurus, are the most important. After the tour of the Asklepion of Kos, the following stop will be the very picturesque mountain village of Zia located at the foot of the 890m mount "Dikaios". You will have free time for shopping at the numerous little shops of Zia, take photographs, or to relax at one of the many "cafenion" situated in the village. Continuing our bus will take you to Kefalos, the furthest point south west of Kos Town. Here you will have free time to relax, sunbathe and swim in the beautiful sandy beach of Kefalos or, if you prefer, you can lunch at the traditional tavern. 
Free cancellation 24 h before the tour
Also included
Transportation to and from your hotel
Professional certified guide
Lunch
Excluded
Entrance fees to archaeological sites
Drinks
Tips and gratuities
What You May Need
Walking shoes
Camera
Sun hat
Sunscreen
More Photos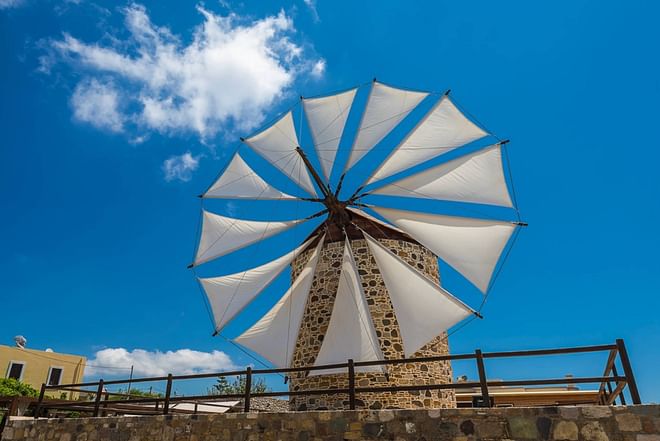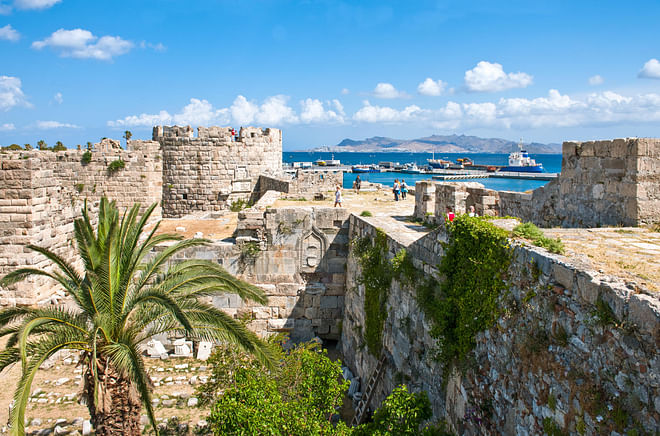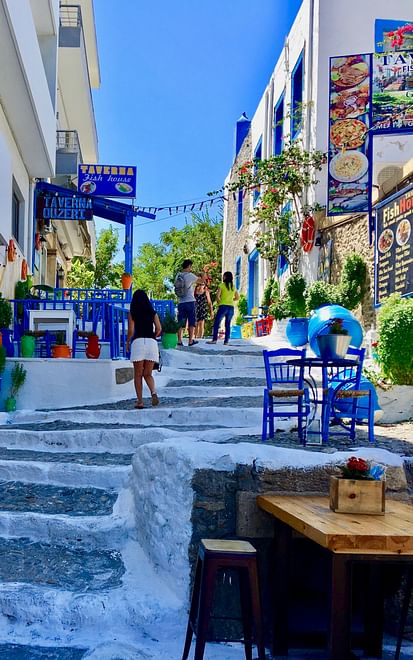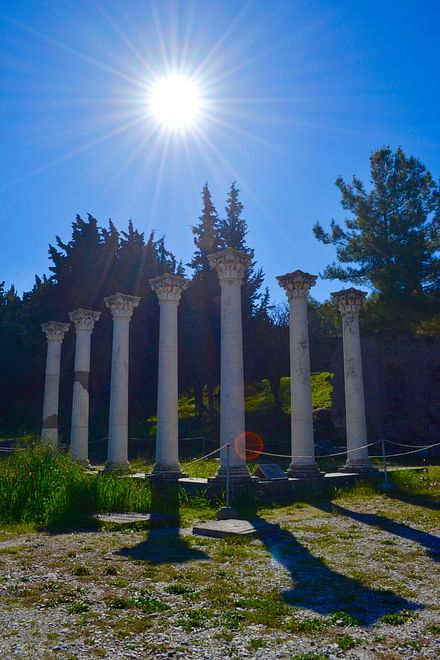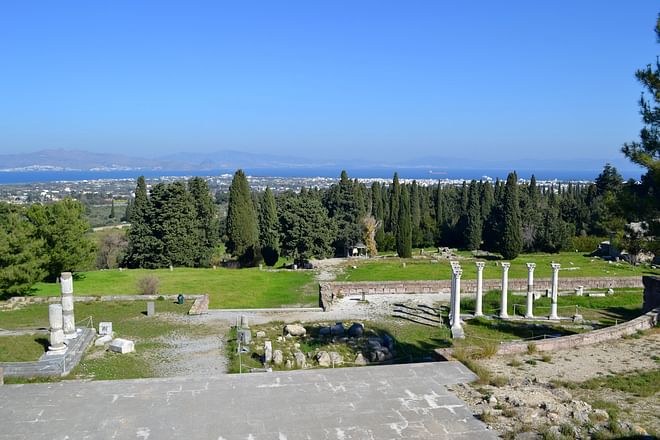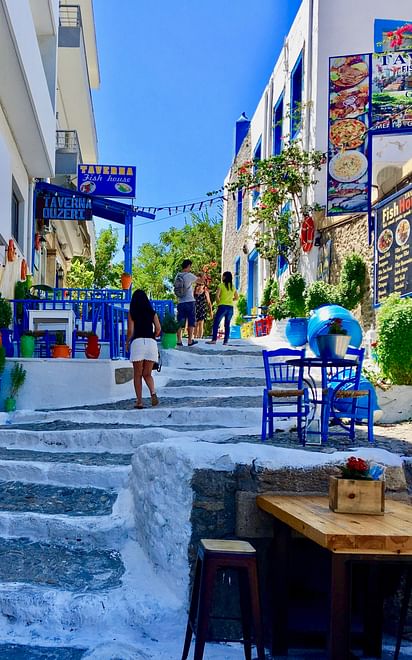 Antimachia Windmill, Kos Island, Greece
Knights of St. John castle, Kos Island, Greece
Ruins of Asklepieion, Kos Island, Greece
Picturesque street in Kos Island, Greece
Romantic wedding on Kos island at Kefalos bay, Greece
Asklipion Ruins, Kos Island, Greece
Asklipion Ruins, Kos Island, Greece
Picturesque port of Kos island, Greece
Colorful street in Kos Island, Greece
{[ modalShow]} / {[count]}