Type of Tour
Photography
Culinary
Sailing Or Boat Tour

Covid update
Kefalos sunset cruise
A great cruise learning how the Greeks truly celebrate!
About This Tour
This tour takes us to Kefalos village, one of the most untouched areas of Kos island. Kefalos is located in the southern part of Kos and is famous for its sandy and extensive beach and clear waters. Mount Zimi sits on the end of the bay of Kefalos and after it there is Cape Krekelous with its amazing and impressive volcanic rocks. At its foot there are several beaches reachable only by sea. One of the is the famous "Sarakinos Beach".
We will begin our tour in Kamari, the seaside village in the area of Kefalos. Here we will meet our Captain, Yiannis, the friendly and polite owner of the wooden Caicco that will take us to our cruise. Whilst waiting for the sunset, Captain Yiannis will entertain us during the sail around Kamari bay by making some stops for a fishing competition. Everything is absolutely amusing and there is a real positive atmosphere on the boat. Nearing the sunset time, the fishing will end and Captain Yiannis will sail us to Krekelous Cape to admire the amazing sunset over the open sea.
After sunset, we will reach Sarakinos beach where everything will be ready for a nice BBQ. After our BBQ dinner its time for dancing. Captain Yiannis will play traditional Greek music and will teach you the island's dances and off course the famous "Syrtaki". We will sail back to Kamari after the fun or "Glenti" and from there we will be transported back to the hotel.
Free cancellation 24 h before the tour
Also included
Transportation to and from the hotel
Boat ticket
Welcome shot on board
BBQ dinner with drinks
What You May Need
Swimming suit
Beach towels
Camera
More Photos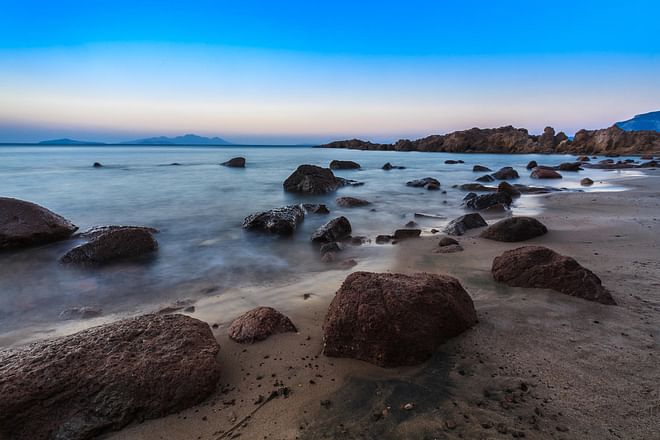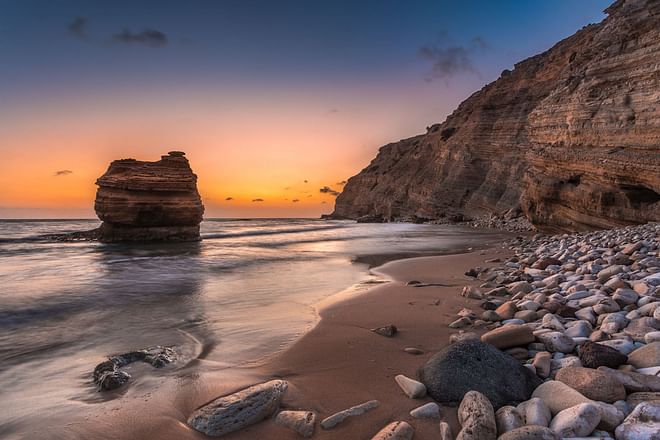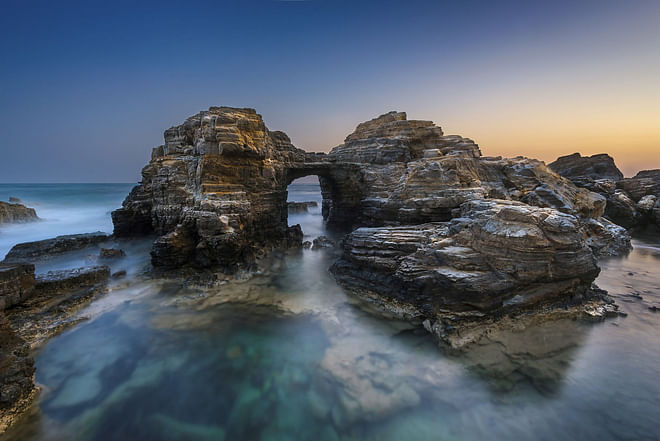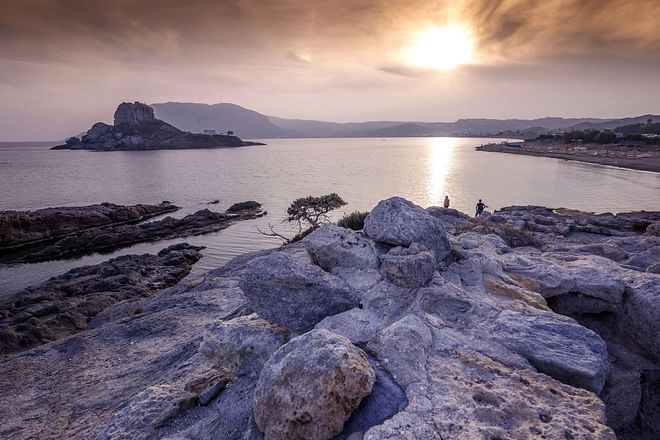 Kos Island - Sunset at the Kefalos beach
Kos Island - Cavo Paradiso beach at Kefalos
Kos Island - Beautiful rock formation at Agios Theologos in Kefalos
Kos Island - coastal view of Kefalos village, island of Kastri and an orthodox temple at sunset
Kos Island - Kamari Boat at Kefalos beach
{[ modalShow]} / {[count]}