Type of Tour
Day Trips And Excursions
Sailing Or Boat Tour
Sightseeing

Covid update
Nisyros Volcanic Island
A beautiful full day tour which includes a boat ride to the nearby volcanic island of Nisyros
About This Tour
Arriving at Kardamena Port you will be escorted on the ferryboat that will be sailing you to the nearby island of Nisyros.
It is said that thousands of years ago Nisyros was a part of Kos which became separated after a volcanic explosion and the consequent seaquake. The Island offers a lot, wild beauty, intense colours, black rocks, gleaming white houses and at its centre, plunged in a moon-like landscape, one of the most ancient volcano craters in Europe called Polybote.
Upon reaching Nisyros, you will be driven to Laki Plateau, the site where the crater is. After the guide's explanation you can visit the big caldera with a width of 30 metres and a diameter of 260 meters in its interior reaching it through a path.  The volcano is regarded as dormant but it does present some signs of activity like boiled mud and steam. After the visit we will drive back to Mandraki, the capital village of Nisyros. This picturesque settlement of about 500 inhabitants is spread along a hillside. Its traditional houses are brightly painted and have well-kept courtyards. At the centre of the town there is the largest square with a very nice black and white slate floor and one of the traditional building houses a significant folk-art collection. At the top of the hill there is the Monastery of "Panagia Spiliani", the Island's patron saint. You will have plenty of free time to explore the picturesque village or to follow the guide on foot to visit this renowned Monastery and to be informed about the Greek Orthodox religion and about the Greek holy art.
Free cancellation 24 h before the tour
Also included
Transportation to and from your hotel
Boat tickets
Professional certified guide
What You May Need
Walking shoes
Sun screen
Sun hat
Camera
More Photos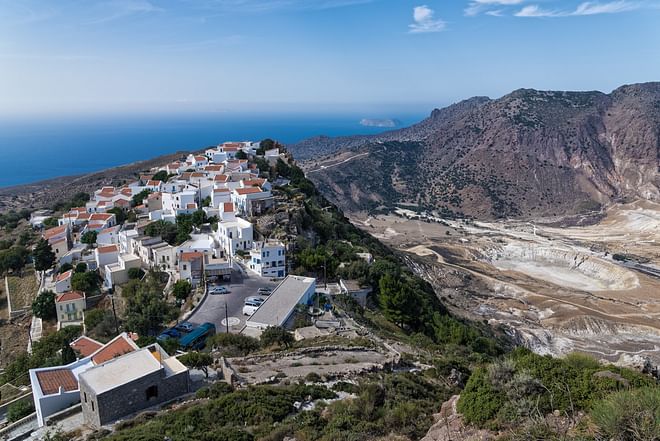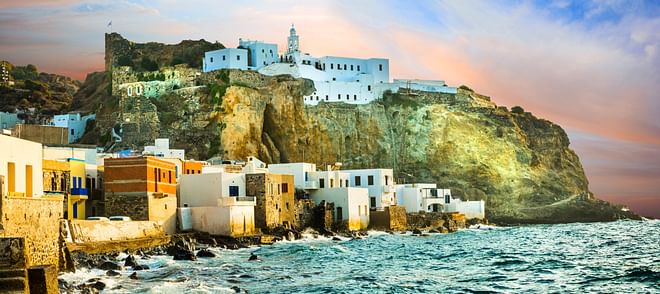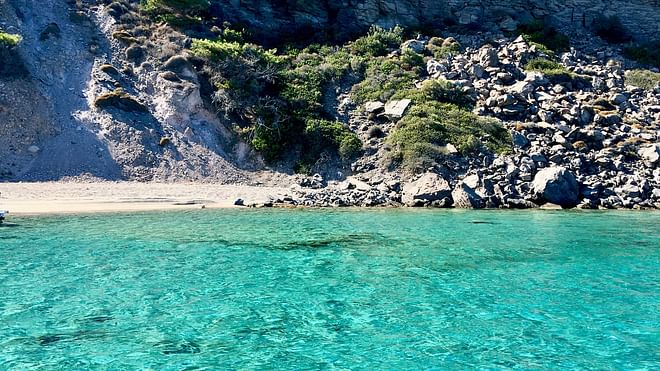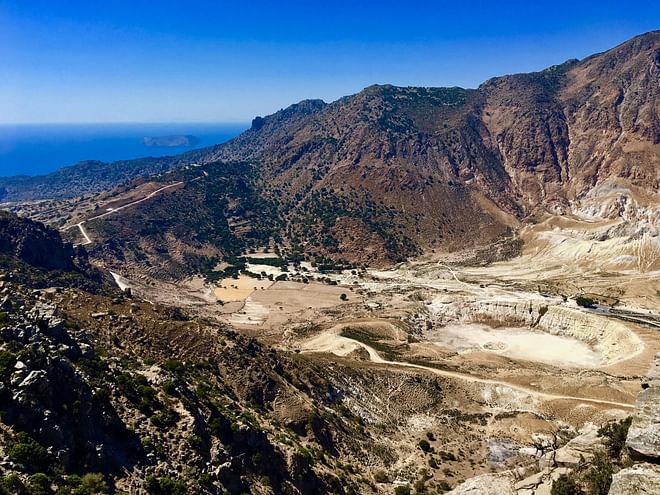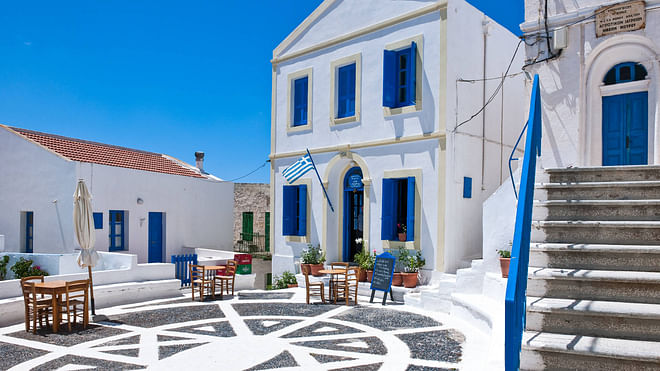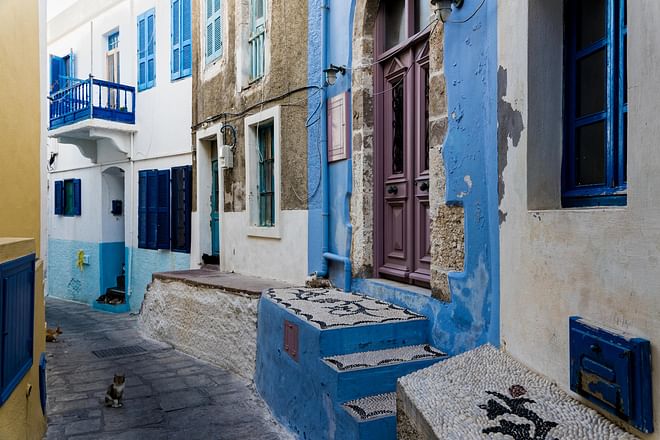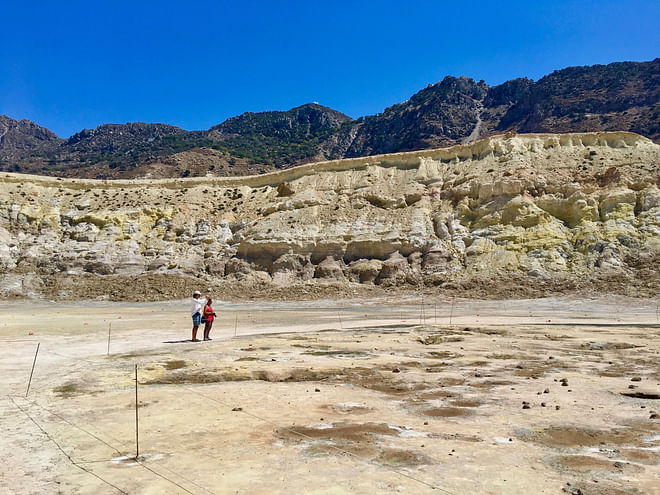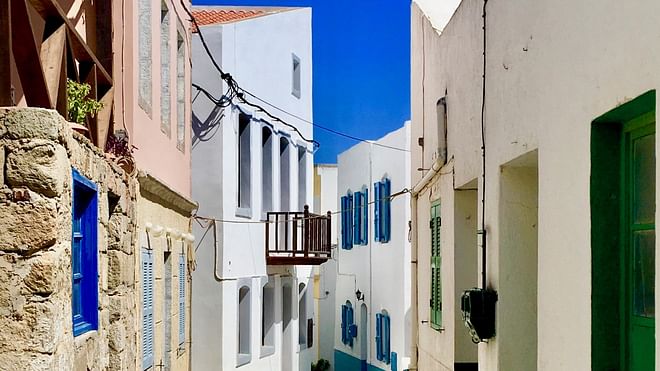 Nisyros island
Crater and the village of Nikia
Nisyros - Mandraki
Nisyros - Volcanic Beach
Nisyros island - Volcano
Nisyros - Nikia Village on the volcano border
Nisyros - Nikia village
Nisyros - panorama of Mandraki village with monastery
Stefanos Crater, Nisyros, Greece
Nikia Village, Nisyros, Greece
{[ modalShow]} / {[count]}