Type of Tour
Vip And Exclusive
Day Trips And Excursions
Sightseeing

Covid update
Private Island Tour of Rhodes
A private island tour of Rhodes
About This Tour
Our private tours are operated with certified guides and professional drivers on luxurious mini vans of up to 7 people. They are perfect for families or group of friends that want to have an exclusive tour of the island with a personal guide and a program that is customized to their needs.
Beginning our tour we will visit Filerimos, situated near the village of Trianta, which stands on the same site as the Doric city of Ialyssos in ancient times. The monastery is dedicated to Virgin Mary the Life-Giving-Source and its architecture is much different than the usual monasteries in Greece.  In the region around the early Christian basilica, there exist the ruins of a baptistery in the shape of a cross, the remains of Ancient Ialyssos and an underground church of St. George that dates from the 14th century AD.  From Filerimos Monastery also starts the path to Golgotha a replica of the walk of Jesus to the cross, while on the one side of the path, there are engravings that represent the Passions of Christ.  On top of this path, up on a hill with amazing panoramic views, there is a huge cross that on occasions can be visitable.
Stretching along the northwest coast, lies the third of the island's ancient cities.  Kamiros was one of the three large Doric cities of the island, which was united with Ialyssos & Lindos in the 5th century B.C. to create the powerful city – state of Rhodes. In the archaeological site today there are the ruins of the Hellenistic-Roman city of Kamiros & exact parts of houses & buildings, the Agora, the Doric temple with a few arches and the central street of the city.
Our minivan with our guide will drive us to the traditional mountainous village of Embona, where we will have our lunch. Here we will have a traditional Greek lunch at a local taverna. Embona is the most important grape-producing village on the island, therefore after lunch, we will have a stop for local wine tasting.
Our next stop is at the village of Sianna. On the slopes of Mount Akramitis, charming Siana is a lively village known for its stores selling patterned rugs, ceramics, and the potent, grape-infused sumas liqueur.
On our way back, we will stop for a coffee break in the traditional village of Apollona in the heart of the island, so that we can experience the authentic Rhodian village life.
Our minivan will return us back to the hotel/accommodation.
Free cancellation 24 h before the tour
More Photos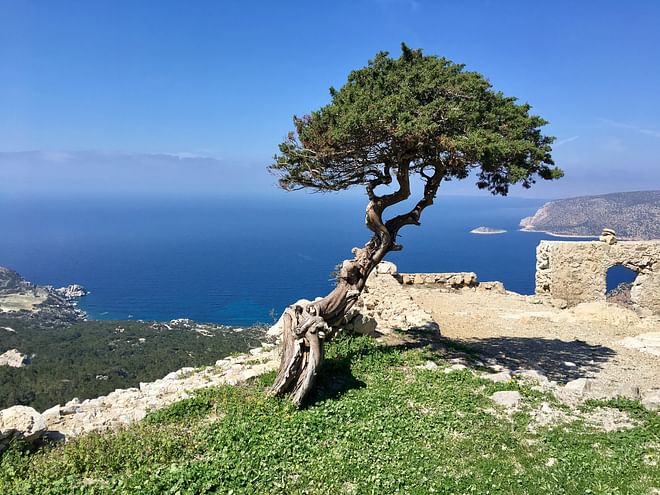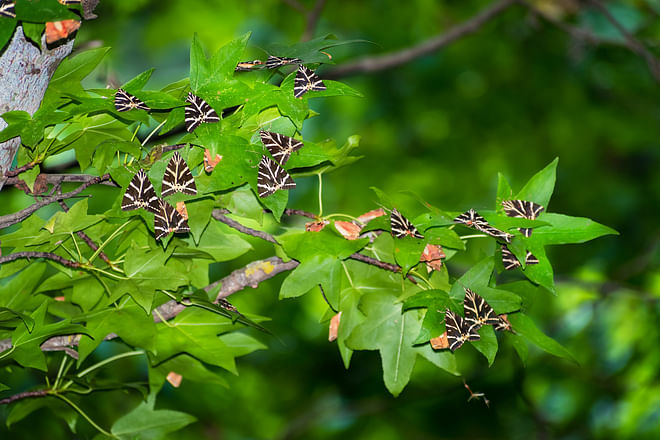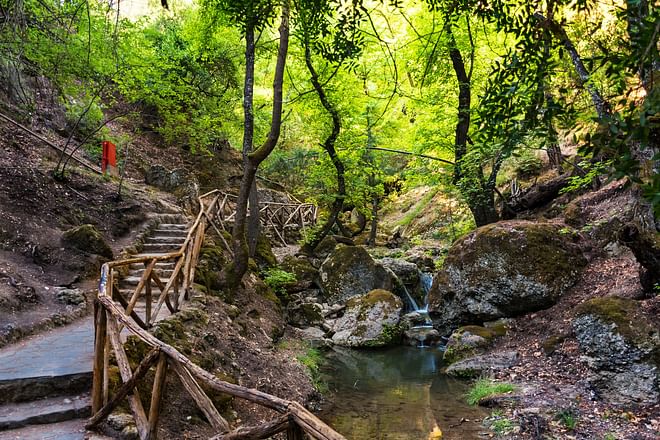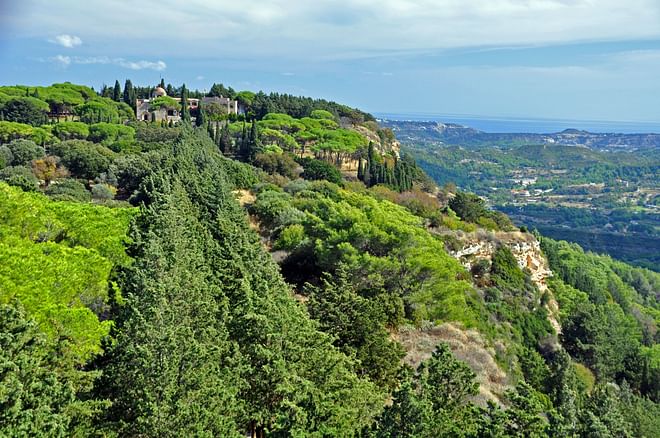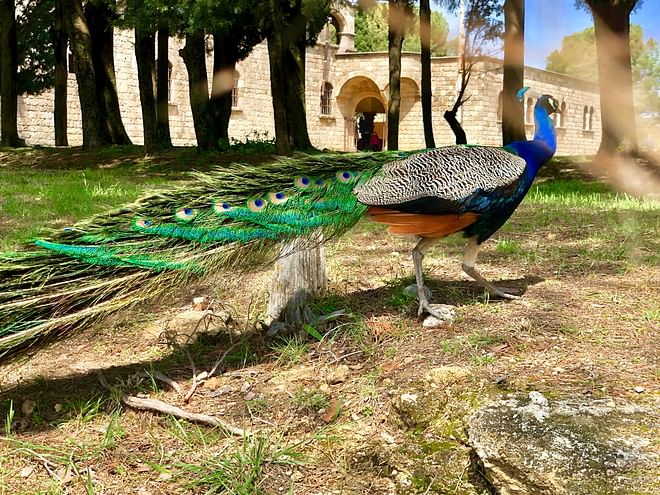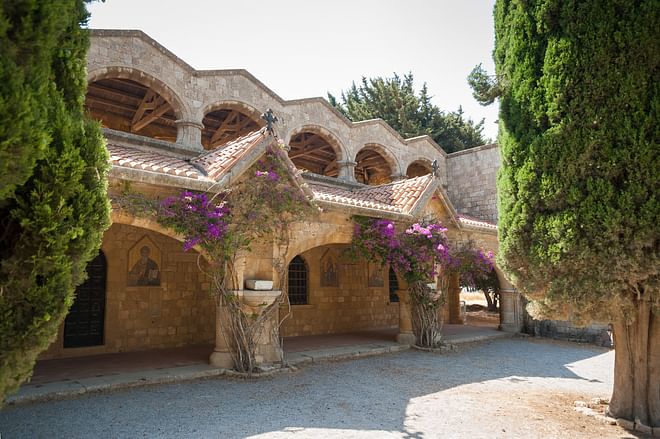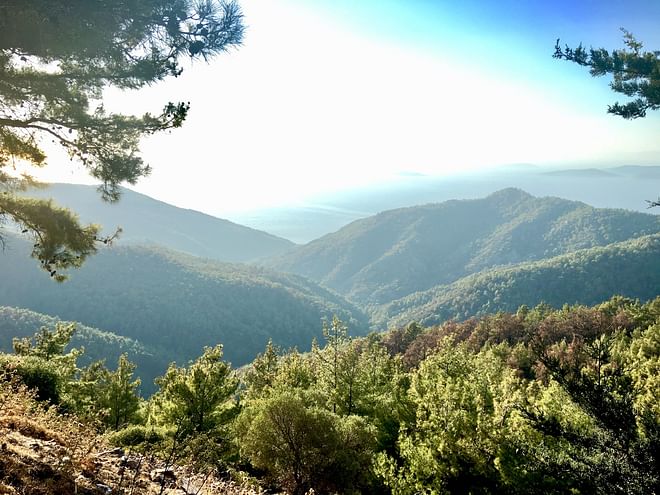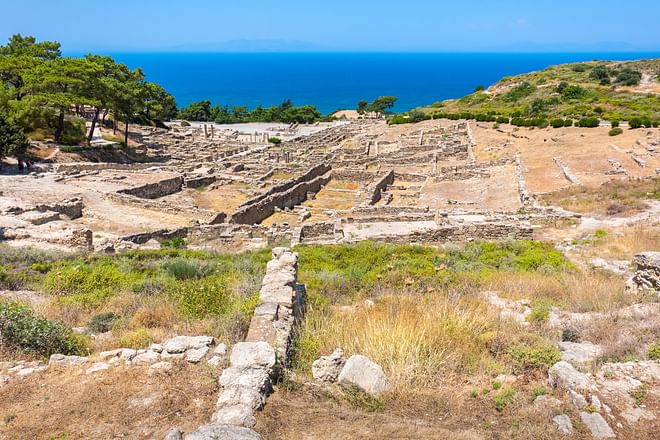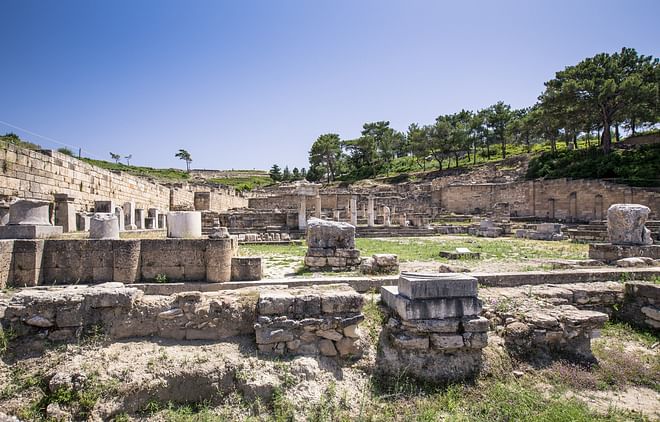 Ruins of Monolithos Castle, Rhodes, Greece
Butterflies Jersey tiger rest on leaves of sweetgum tree in Butterfly valley Rhodes, Greece
Walk among sweetgum trees in Butterfly valley, Rhodes, Greece
Ialyssos Monastery in Mount Filerimos, Rhodes, Greece
A Peacock in Mount Filerimos, Rhodes, Greece
Monastery of Filerimos, masonry collonade runing along churchyard. Rhodes, Greece.
Sea vew from Mount Filerimos, Rhodes, Greece
Archaeological site of ancient Kamiros. Rhodes, Greece
Ancient ruins of kamiros, Rhodes, Greece
{[ modalShow]} / {[count]}