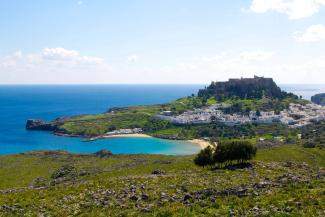 My stop on the turn before Lindos…
Submitted by discoverd1 |
No matter how many times I have driven down the road to the south of Rhodes, I always want to make a stop on the main turn before the cove of Lindos village. For those who don't know, Lindos is the most iconic village of the island of Rhodes and it so happens to be located in the mid of the island towards the south, in a beautiful cove surrounded by hills and smaller bays.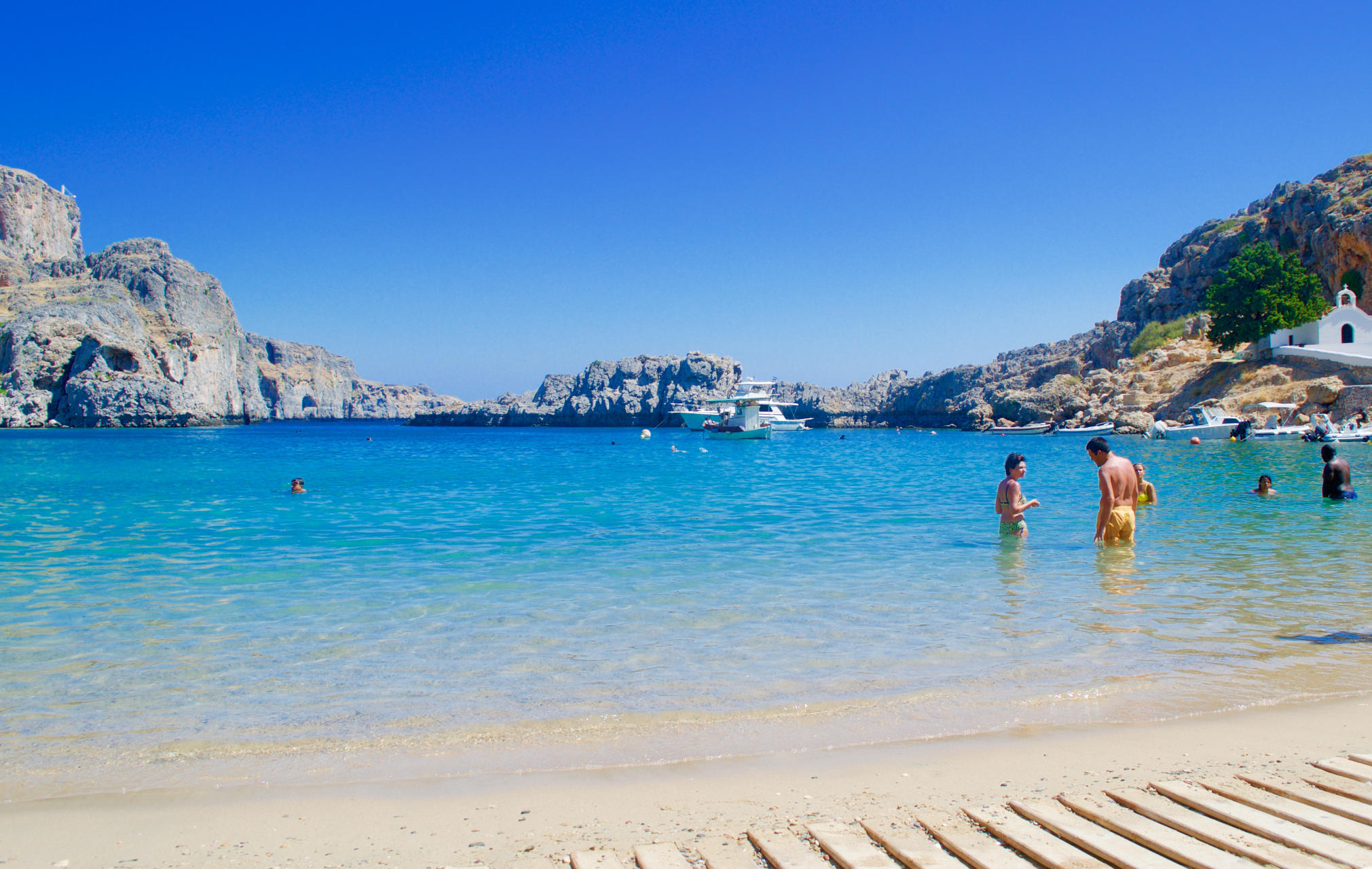 The village stands there for thousands of years and while the most important elements of its foundation such as the whitewashed houses, the acropolis and medieval fortification and the vivid texture of the stone, are firm and unchanged over eons, nature disagrees and keeps changing every season. That is the reason why every time I drive to the south, I stop and gaze upon Lindos from the highest point before entering the village. 

It is this game of colors of the nature that changes that makes it breathtaking to me. During late fall (November) the rays of the sun seem tired from the brightness of the summer and give a dimmer but sweet highlight on the white houses and the yellowish stone color of the walls. The sea gives away the first thoughts of revolting from the calmness of the summer and the grass starts to get the first rain drops that will transform it into green over the next months. In winter, the wild change of weather that mostly has to do with the wind, clouds and rain, one of the traits of being located in the south Mediterranean Sea, gives a darker, moody but beautiful and crisp view of the eternal rock. On spring it's the most beautiful view of all as the grass is now greener than ever and surrounds the cove and hill with a fluffy carpet that overlooks the magnificent turquoise colors of the south Aegean Sea. 


Finally thinking about the summer stop on that same turn gives me goosebumps because somehow, I know that soon I will be swimming in that inviting sea, caressed by the strong summer sun, before visiting my favorite restaurant for the best meal and wine and finally walking down the narrow streets of the village in the afternoon in search of the best gelato to give further meaning to my Sunday in Lindos. 
The tour that we have created for you, includes this iconic stop on the turn before Lindos so that everyone can embrace the beauty of this site. Of course in our tour we will also visit the famous acropolis that stands on the top of the hill with the temple of Athena of Lindos and we will have an amazing guide to tell us all about the history and culture of this wonderful place.