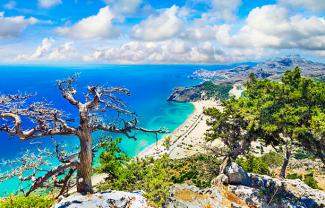 Tsambika Beach: A Serene Escape in Rhodes
Submitted by discoverd1 |
Tsambika Beach, a secret paradise on the picture-perfect island of Rhodes, is just waiting to be discovered. This alluring place provides beach lovers a genuinely immersive experience with its immaculate sands, clear waters, and hilly backdrop. In this post, we'll transport you virtually to Tsambika Beach and provide you insider knowledge on its attractions, natural beauty, and the best ways to enjoy your stay.
---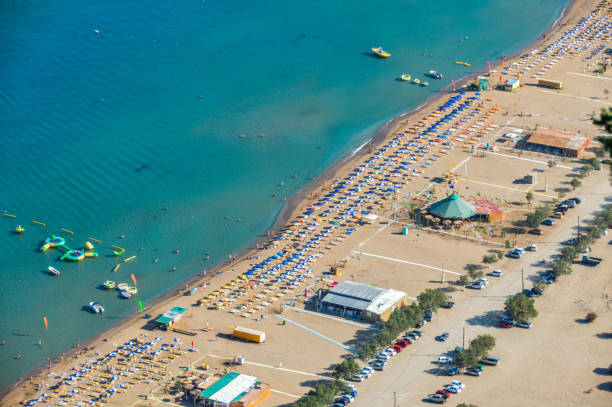 The Allure of Tsambika Beach
1. Visit Tsambika Beach with Discover D1

A relaxing approach to unwind and take in the scenery of the ocean while indulging in a tasty meal is a pleasure cruise with lunch included. A Pleasure Cruise with Lunch on Board may be a remarkable experience, whether you're organizing it for a special occasion, family get-together, or romantic getaway. 
Visit 4 of the most beautiful beaches on Rhodes island, in 1 day! We will take you to Kallithea Bay, to the sandy Tsampika beach where you will enjoy lunch on board, to Afandou Beach and finally to the famous Anthony Quinn bay. 
Is Tsambika beach worth visiting?
Absolutely, Tsambika Beach is unequivocally worth visiting. It's a destination that offers a perfect blend of natural beauty, relaxation, and recreational activities.
2. Golden Sands and Crystal Waters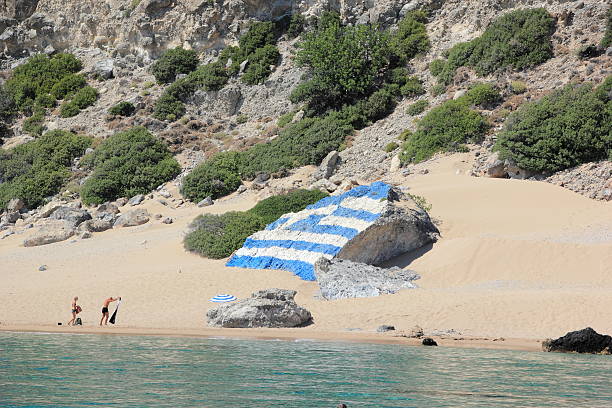 The golden sand coastlines of Tsambika Beach, which extend for around 800 meters, are one of its most outstanding attractions. You can spread out your beach towel on these plush, powdery beaches and enjoy the warmth of the Greek sun. Additionally, the Aegean Sea's shallow, transparent waters gently lap against the shore, providing a tranquil and appealing atmosphere for swimmers and sunbathers.
How to get to Tsambika Beach?
It's not too difficult to get to Tsambika Beach, especially if you're staying in Lindos. 
Starting Point - Lindos: Start your trip in the quaint town of Lindos. On the island of Rhodes, Lindos is a well-liked tourist resort because of its historic allure and natural splendor.
Navigate to the Beach: You may easily discover signs directing you to Tsambika Beach from Lindos' central town square. To get to this picture-perfect beachside retreat, just follow these signs.
Travel Distance: You can anticipate to get at your destination quickly because the trip from Lindos to Tsambika Beach is reasonably short and beautiful.
Parking: You can leave your car in one of the convenient parking areas once you get to Tsambika Beach. These parking lots are created to accommodate guests and streamline your journey.
3. Spectacular Scenery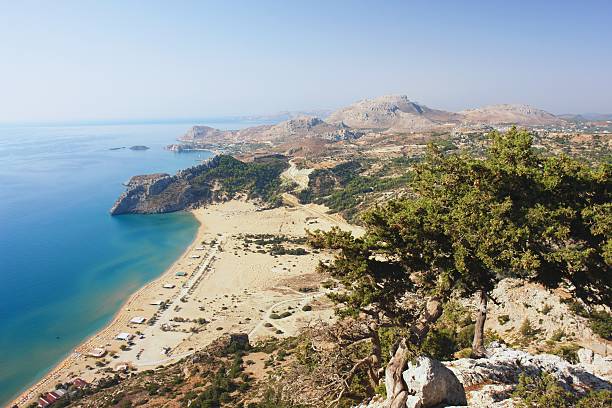 The beach in Tsambika is tucked between two towering hills. One of these hills has a particularly captivating perspective from the top. The Tsambika Monastery, a prominent religious institution, is located on the hill on the south side, which also offers a spectacular view of the entire bay. With its raw, rugged beauty and alluring flora, the northern hill is ideal for hikers and environment lovers.
How long is Tsambika Beach?
Tsambika Beach has a length of around 800 meters, making it a significant portion of the coastline. This wide stretch of golden sand beach offers plenty of room for tourists to pick a relaxing location to unwind and take in the sun as well as to participate in different beach sports. Tsambika Beach's extensive length guarantees that there is plenty of space to take in the splendor of the Aegean Sea, whether you're lounging on the sand or spreading out your beach towel.
Activities and Leisure
4. Water Sports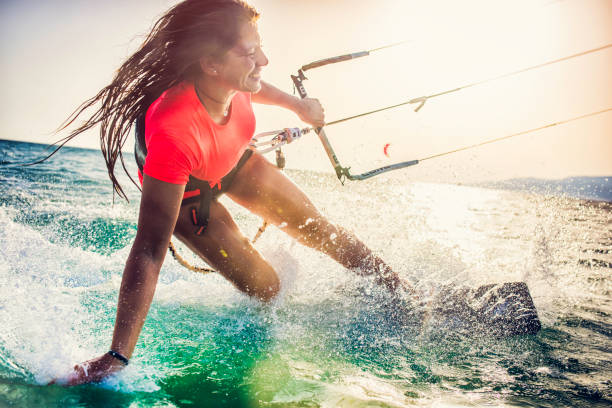 Tsambika Beach offers a range of water sports for the intrepid traveler. Everyone can enjoy an activity, whether it is paddleboarding, parasailing, or jet skiing. It is the perfect location to take part in these exhilarating activities because of the clean waters and mild atmosphere.
5. Family-Friendly Environment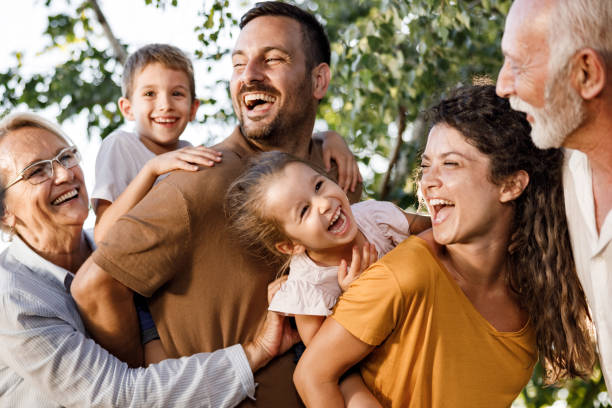 Tsambika Beach is a fantastic place for families to spend time together. Children can swim and play securely in the calm waters. It is a sensible alternative for families with young children because there are even nearby facilities that include showers and changing rooms.
Is Tsambika Beach suitable for families?
Absolutely! Family-friendly Tsambika Beach offers a variety of activities for all ages as well as tranquil seas for kids to play in.
6. Beachside Dining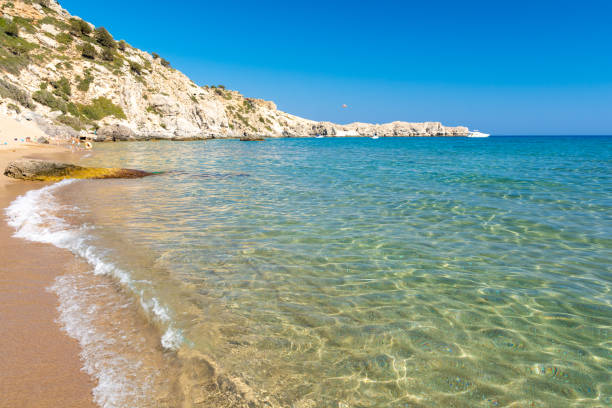 You may enjoy fresh seafood and regional Greek cuisine at a number of coastal tavernas and eateries. With your toes in the sand, take in the breathtaking views of the Aegean Sea while taking a leisurely meal.
Where to park at Tsambika Beach?
For guests, parking at Tsambika Beach is a simple and well-run process. There are designated parking spaces close to the beach, so you can leave your car there while you take in the breathtaking scenery. Your vacation to Tsambika Beach will be even more delightful thanks to the parking facilities that are made to meet tourist needs. Simply follow the signs to the approved parking places once you get to the beach, and you'll find a good place to leave your car while you unwind and appreciate the beauty of the beach and its surrounds.
7. Visiting the Tsambika Monastery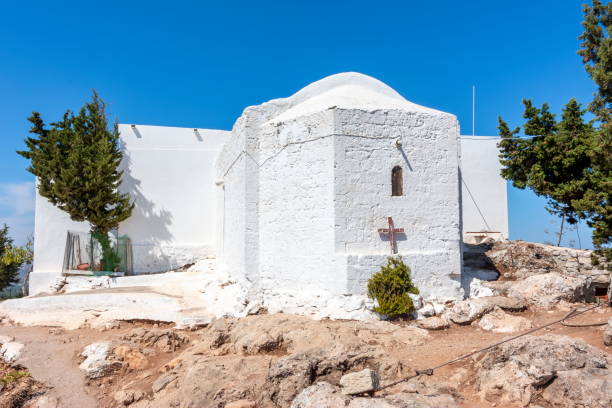 The Tsambika Monastery is a must-see destination for individuals with interests in culture and spirituality. This lovely monastery, which is perched atop the hill on the south side of the shore, was built in the 13th century. Both pilgrims and visitors travel to this prominent holy site, which is devoted to the Virgin Mary.
Conclusion
Tsambika Beach is one of the best Greek beaches there is. It's no surprise that this location has become a popular among travelers given its alluring natural beauty, a variety of activities, and close-by cultural attractions. Tsambika Beach has all you need to relax, explore, or just soak up the sun.
You're going to have a memorable time when you go to Tsambika Beach. So grab your swimsuit, sunscreen, and adventurous spirit and head to Tsambika Beach on the island of Rhodes for a taste of heaven.