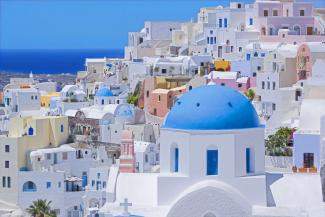 One-Day Getaway: Santorini Day Trip from Crete 2024
Submitted by discoverd1 |
Organizing the ideal holiday 2024 frequently calls for careful planning and consideration of a number of variables, including time, money, and location. Take a day excursion to Santorini if you're in Crete, Greece, and yearn for a lovely holiday to a fantasy paradise. This post will walk you through the magical experience of taking a day trip from Crete to Santorini, where you may take in the breathtaking scenery of this well-known island.
---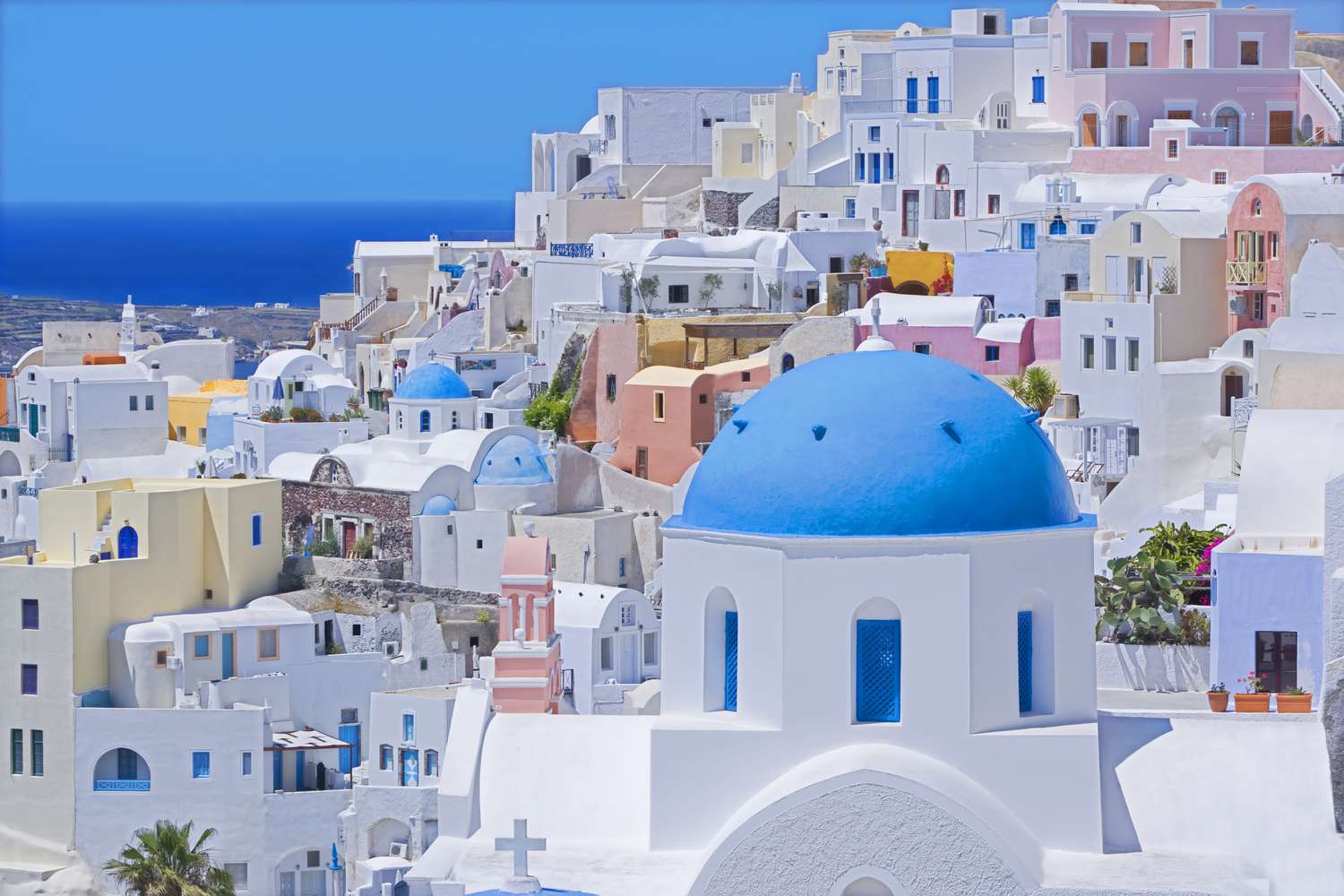 Why Choose a Santorini Day Trip from Crete
1. A Pictorial Paradise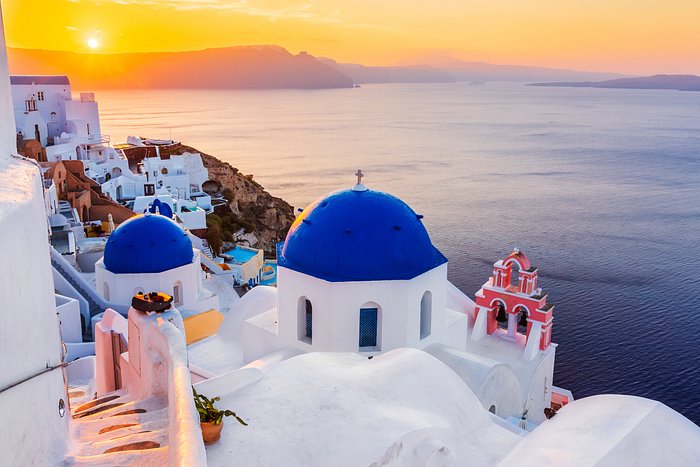 The "Crown Jewel of the Aegean," Santorini, is renowned for its breathtaking sunsets and recognizable blue-domed churches. It's amazing to see the island's distinctive architecture, with homes built into the cliffs above the caldera. A photographer's fantasy is the vivid contrast of whitewashed buildings against the azure sea.
2. Convenient Accessibility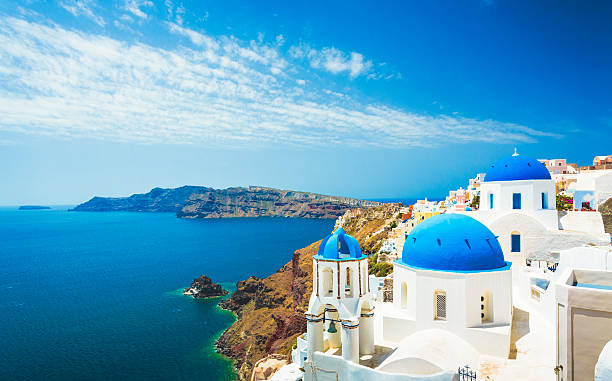 Given Crete's close proximity to Santorini, taking a day trip is both doable and practical. It is not necessary to spend the night in order to visit this beautiful island—you can simply take a quick flight or catch a ferry.
 3. Culinary Delights in Santorini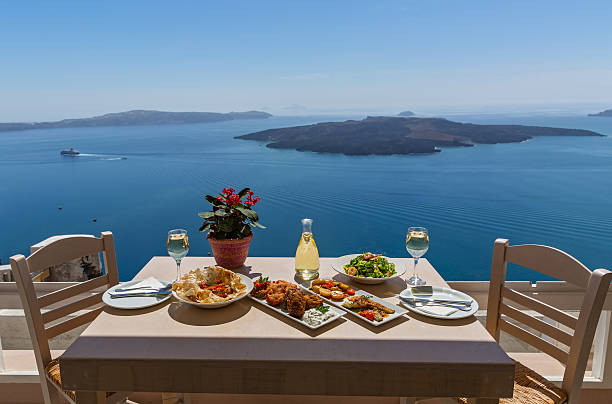 The food of Santorini is a delicious fusion of Mediterranean tastes. Cherry tomatoes, fresh shellfish, and regional wines are staples in the cuisine. To enjoy meals like "fava" (yellow split pea puree), "soutzouk loukoum" (a sweet pleasure), and "tomatokeftedes" (tomato fritters), make sure to eat at a traditional taverna.
4. Memorable Adventures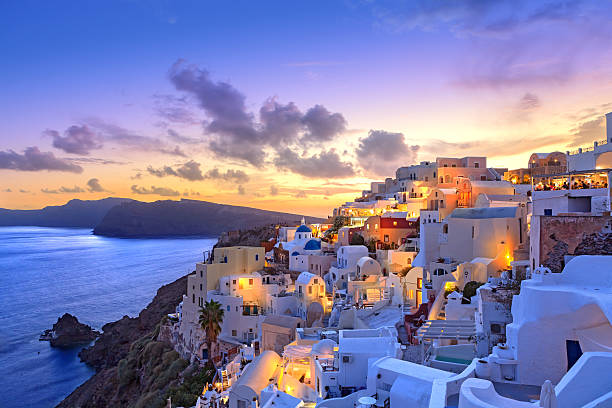 The island has plenty to offer in terms of activities, from lounging on immaculate beaches to discovering historic ruins and going on exhilarating water excursions. You can choose how relaxed or exciting you want your day trip to be.
5. Rich Cultural Heritage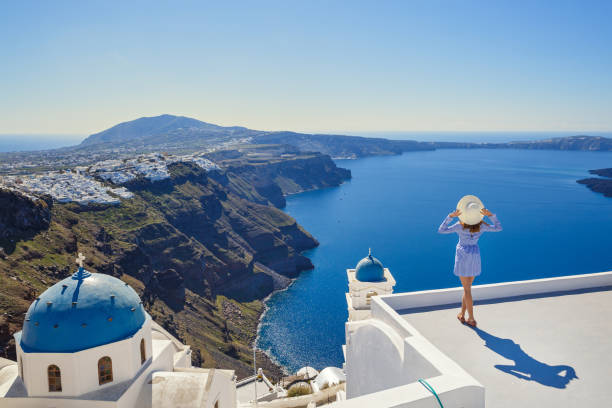 Discover the rich history of Santorini through its museums, archaeological sites, and quaint villages. You may become fully immersed in the island's culture and discover its intriguing history.
Preparing for Your Santorini Day Trip 2024
6. Santorini Day Trip from Crete 
An overview of your day trip from Chania to Santorini Island is provided below:
Exploring Santorini: The volcanic island of Santorini has a distinctive geological formation. The current crescent-shaped island is largely made up of the remains of a volcanic caldera that was left behind by a large volcanic eruption that took place some 3,600 years ago.
Hundreds of meters above sea level, the caldera cliffs offer breath-taking views.Due to the fact that your visit is a day trip, you will have some time to explore Santorini once you get there. Learn more SANTORINI DAY TRIP FROM CHANIA .
Can I visit both Fira and Oia in a single day?
It is feasible to see both Fira and Oia in a same day, but to get the most out of your trip, carefully schedule your time.
 7. The Journey from Crete to Santorini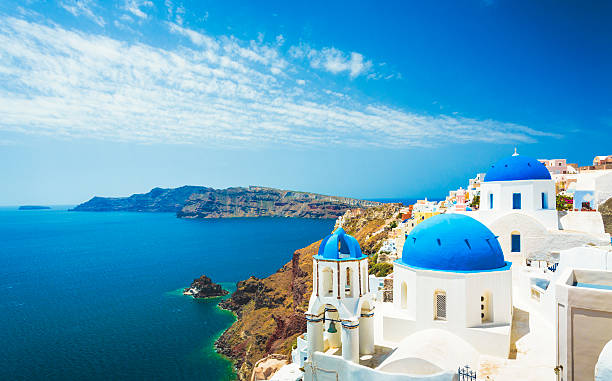 How to get from Crete to Santorini?
By Sea: Crete to Santorini Ferries and Catamarans
There are several ways for travelers to set out on the voyage from Crete to Santorini. Taking a ferry or catamaran is the option that is most popular. Depending on the route and vessel chosen, the ferry voyage might last anywhere from 2 to 6 hours while providing breathtaking views of the Aegean Sea.
By Air: Crete to Santorini Flight-A Quick Option
There are flights from Crete to Santorini offered by a number of airlines for those looking for a faster trip. The flight takes about 30 minutes, making it a practical choice for anyone who are pressed for time.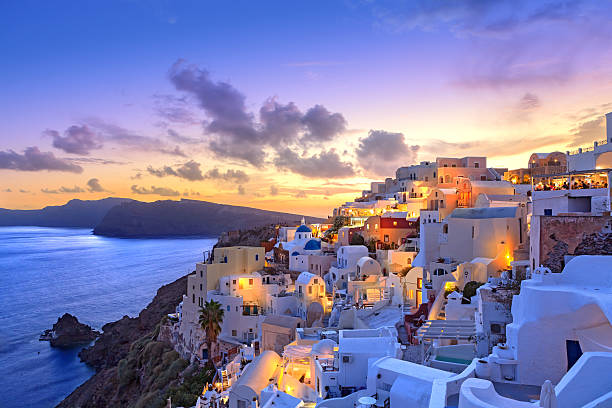 Tips for a Smooth Transition
Purchase Tickets in Advance: To ensure your chosen timetable, it's preferable to purchase boat or aircraft tickets in advance, especially during the busiest travel season.
Pack the Essentials: Since both islands provide possibilities for outdoor adventure, don't forget to pack the necessities like sunscreen, a hat, and comfortable shoes.
Currency and Payments:Both islands accept credit cards, but it's a good idea to have some cash on hand because some smaller shops may only accept cash payments.
Local Customs: To improve your experience and respect the kind islanders, become familiar with the greetings and customs of the area.
 
Exploring Santorini
8. Experiencing the Santorinian Caldera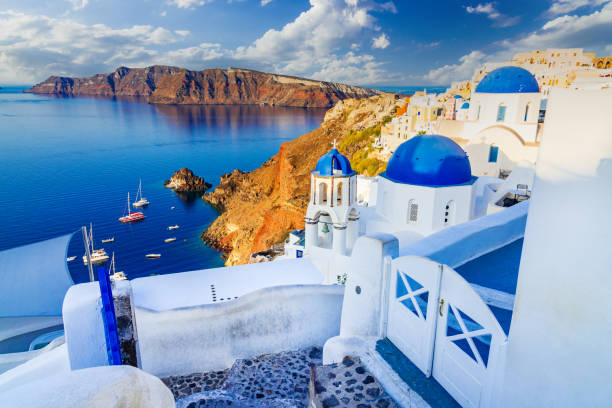 An ancient volcanic explosion produced the Santorinian caldera, a natural wonder. It now presents one of the world's most stunning and romantic landscapes. Hike along the caldera's rim for breath-taking panoramic vistas, or take a boat tour to explore the volcanic islands inside.
How long is boat trip from Crete to Santorini?
The length of a boat trip from Crete to Santorini varies based on the kind of vessel and the particular route that you choose. Traditional boats provide a slower travel time of 4 to 6 hours, whereas high-speed ferries provide the fastest choice, taking about 2 to 2.5 hours. Catamarans level out after about three to four hours. Remember that the length can vary depending on things like seasonal fluctuations and sea conditions.
9. Oia - The Iconic Sunset Spot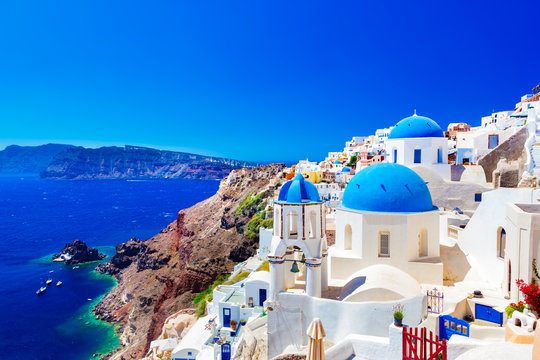 Go over to Oia in the afternoon. Oia is a must-see location since it is well-known for its breathtaking sunsets. Seize the magnificent moment just before the sun sets.
10. Akrotiri - The Ancient City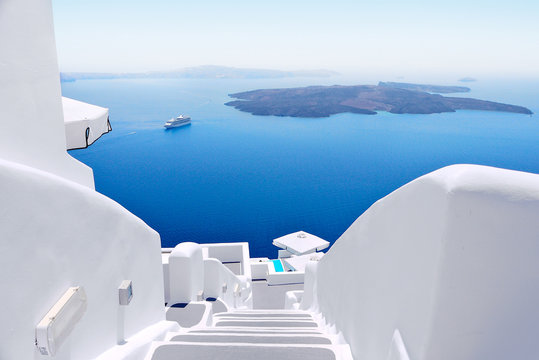 Discover Akrotiri, the ancient Minoan city that is sometimes called the "Pompeii of the Aegean." Explore the remarkably preserved remnants and lose yourself in the past.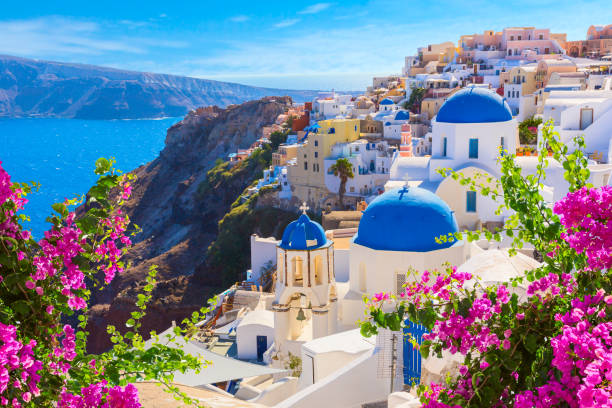 Should I go to Crete or Santorini?
Both Crete and Santorini have their own special attractions, so you should base your choice on your interests and the kind of experience you're looking for.
Crete can be your best option if you value history, varied landscapes, and a vibrant local environment.
On the other side, Santorini can be your ideal location if you're looking for breathtaking scenery, a romantic setting, and a more intimate encounter.
In the end, you can't go wrong with any option because both islands guarantee life-changing experiences.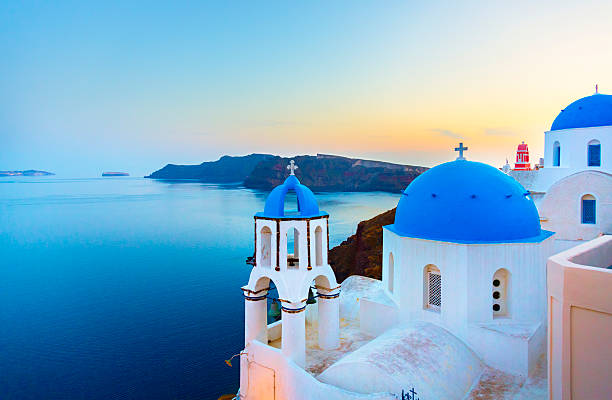 How much is the Ferry Ticket from Crete to Santorini?
High-Speed Ferry: High-speed boats travel more quickly but frequently cost more money. A one-way ticket for one person might cost anywhere from 50 to 100 euros. Remember that rates could increase throughout the summer, which is the busiest travel season.
Conventional Ferry: Although slower, conventional ferries are frequently more affordable. One-way ticket costs for passengers can range from €30 to €60, with possible discounts for children, students, and senior citizens.
Service Class: Some ferries provide various service classes, including business class and economy class. Business class tickets typically cost more and have more luxuries.
Vehicle Transport: You will be required to pay an additional price for vehicle transport if you intend to bring a vehicle, such as a car or a scooter. The kind and size of the vehicle affect the price.
Advance Booking: In the high season, especially, making your boat reservations in advance will help you get better deals and availability.
Conclusion
A day trip from Crete to Santorini is an experience you will never forget. Santorini provides an unforgettable experience with its breathtaking landscapes, vibrant culture, and delectable cuisine. Carefully consider your itinerary, take in the must-see sights, and taste the local cuisine on this charming island.