14 Things to Do in Kos: Exploring the Greek Island Paradise
Submitted by discoverd1 |
Greetings from our tour to the stunning island of Kos, a hidden jewel in the Aegean Sea. We will virtually transport you through this magnificent Greek island's enchanted landscapes, extensive history, and dynamic culture in this extensive piece. There are a ton of things to do and see in Kos, regardless of your level of experience traveling. Come explore with us the finest that Kos has to offer.
---
 
Day Trips to Nearby Islands
1. Boat tours with Discover D1
Boat tours such as ISLAND TOUR OF KOS are a fantastic way to explore the island's coastline, nearby islands, and the stunning Aegean Sea. There are various boat tour options available, catering to different interests and preferences.
Join an island-hopping boat tour that takes you to nearby islands like NISYROS DAY TRIP FROM KOS, 3 ISLANDS CRUISE FROM KOS, or even the Turkish coast BODRUM DAY TRIP FROM KOS. These tours allow you to visit multiple destinations in one day, experiencing different landscapes and cultures.
Enjoy a full-day or half-day boat cruise along the coast of Kos. These cruises often include stops at secluded beaches, sea caves, and snorkeling spots, as well as a chance to swim in the crystal-clear waters.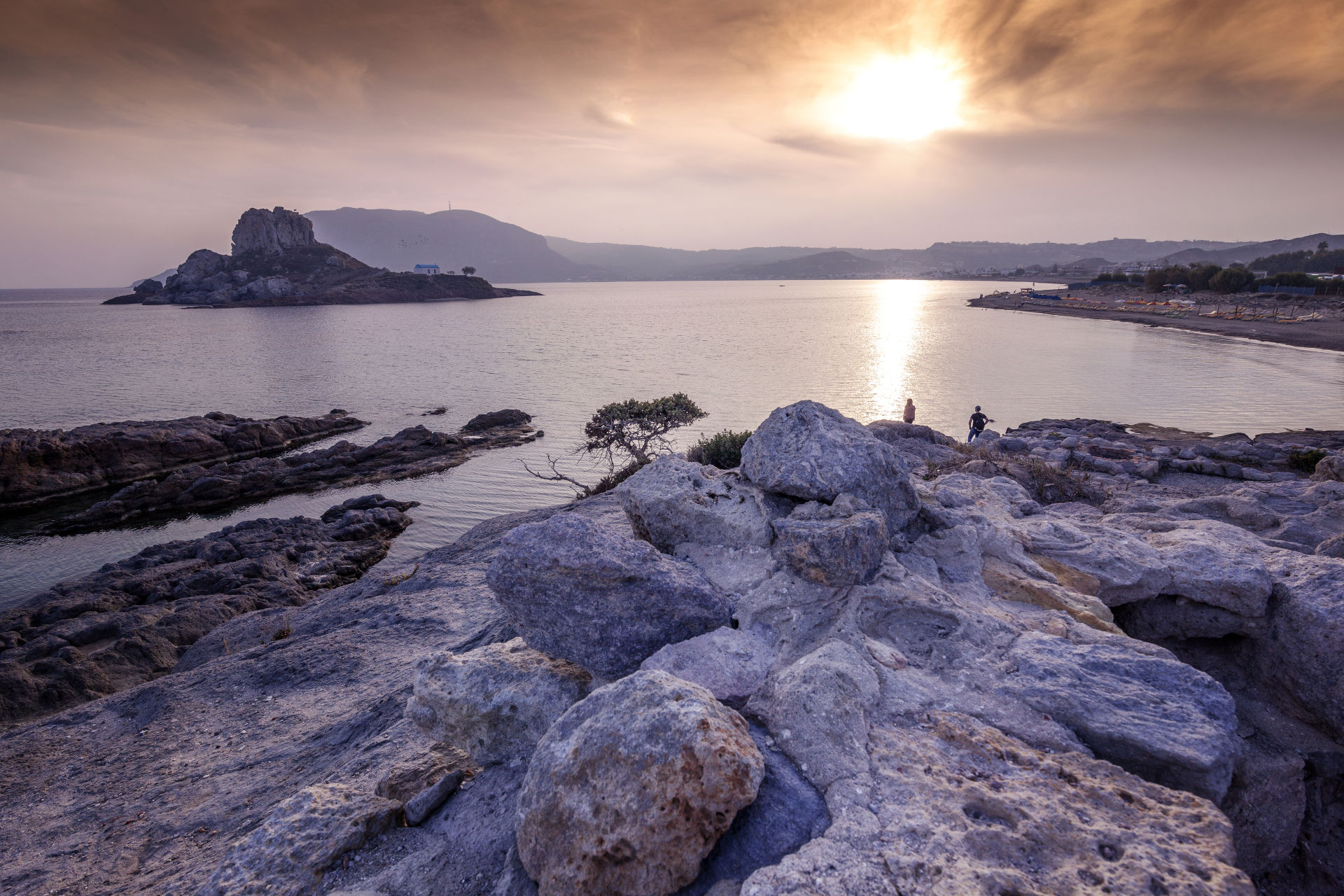 Take a romantic KEFALOS SUNSET CRUISE and witness the stunning sunset over the Aegean Sea. These cruises offer a memorable experience with beautiful colors painting the horizon.
If you like to fish, you might want to sign up for a fishing tour, where you can catch fish in the area while being guided by seasoned fishermen.
Try a glass-bottom boat excursion for a unique undersea experience without getting wet. These boats include translucent portions that let you see the underwater surroundings and marine life.
As you cruise the coast in a roomy catamaran, unwind. A more opulent and pleasant experience is frequently offered by catamaran excursions.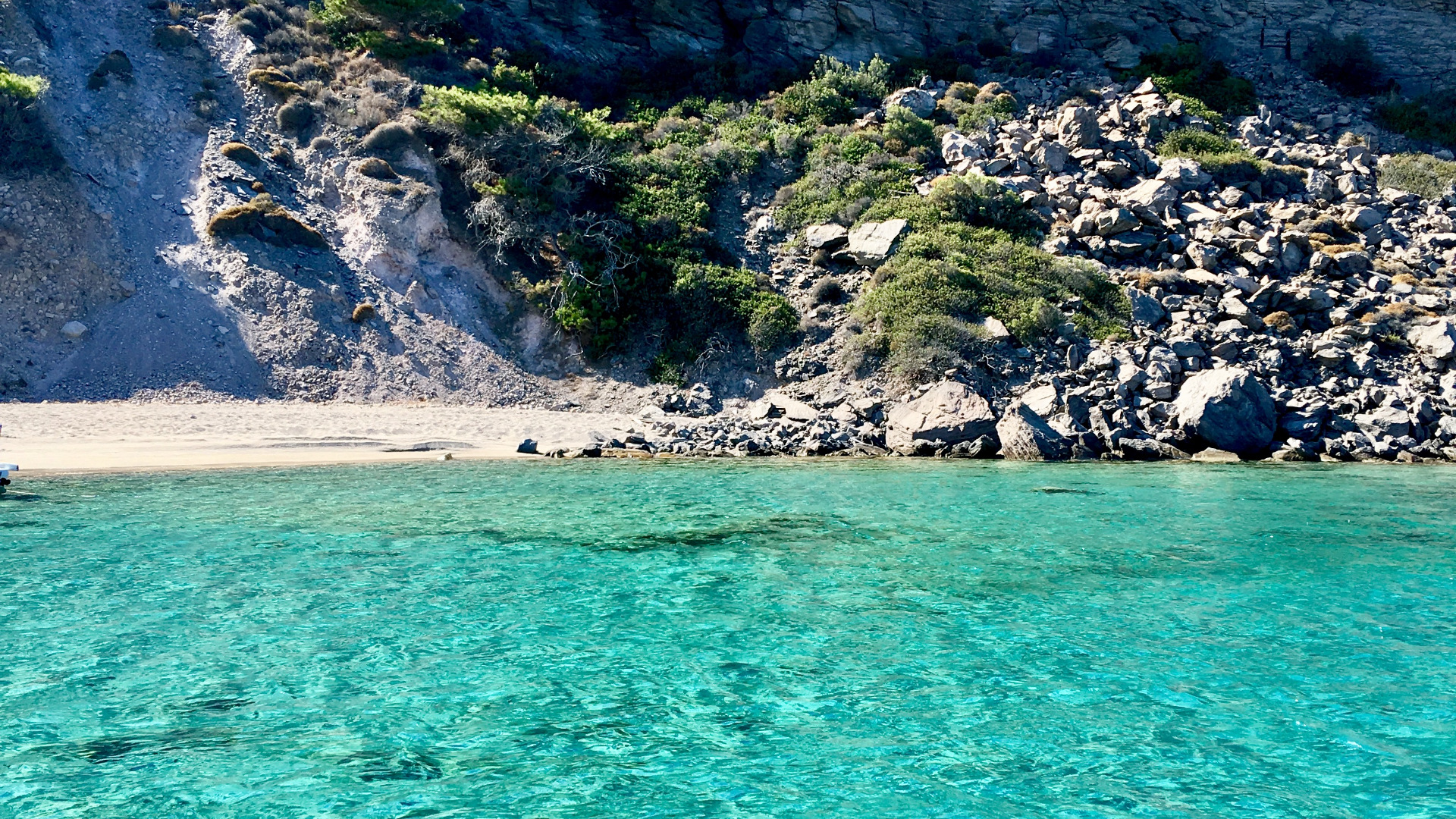 A few boat trips lead you to the well-known Blue Lagoon, a quiet bay with crystal-clear turquoise seas.
Private boat charters are an option if you want a more individualized experience. In this manner, you can personalize the schedule and reserve the boat for your group or yourself.
There are boat tours that take you to some of the top dive spots around Kos whether you're a qualified diver or want to give scuba diving a try.
On Kos, boat tours usually include refreshments, snacks, and experienced guides who may share their expertise of the sites you see.
It's a fantastic way to take in the sun, enjoy the sea, and explore the Greek islands' natural splendor. you guarantee your place, just be sure you verify the trip specifics, departure times, and availability beforehand.
 2. Sunset Tour at Zia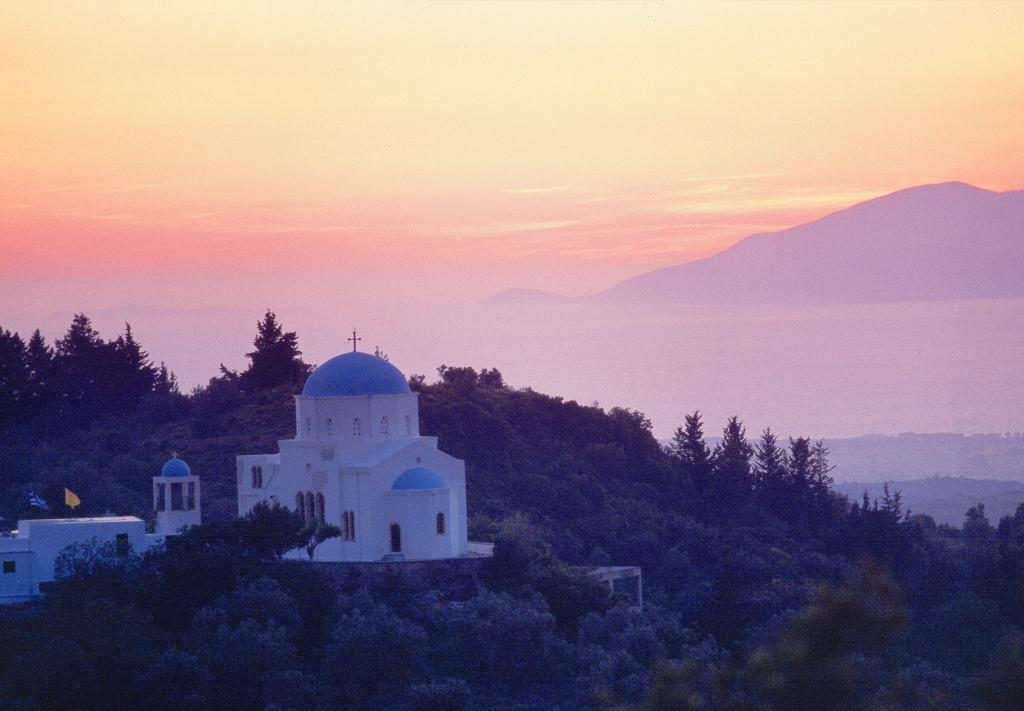 When visiting Kos, seeing the sunset at Zia is a must-do activity. Nestled on the slopes of Mount Dikeos, in the southwest of the island, is the charming mountain village of Zia. It is well-known for its gorgeous views, classic Greek charm, and, above all, its magnificent sunsets. Enjoy GREEK NIGHT IN KOS ISLAND .
The drive to Zia itself takes you through some of the island's most breathtaking scenery. Enjoy breathtaking views of Kos and the other islands as you get closer to the village.
Zia is a charming village with white-washed homes, little streets, and classic Greek tavernas. Spend some time perusing the village's stores and soaking in the genuine ambiance.
Head to Zia's main square as the sun starts to set. There are a few cafes and tavernas there with open terraces that provide unhindered views of the horizon.
From Zia, the sunset views are breathtaking. Clear days allow you to view the Turkish shore across the sea as well as the nearby islands of Pserimos and Kalymnos.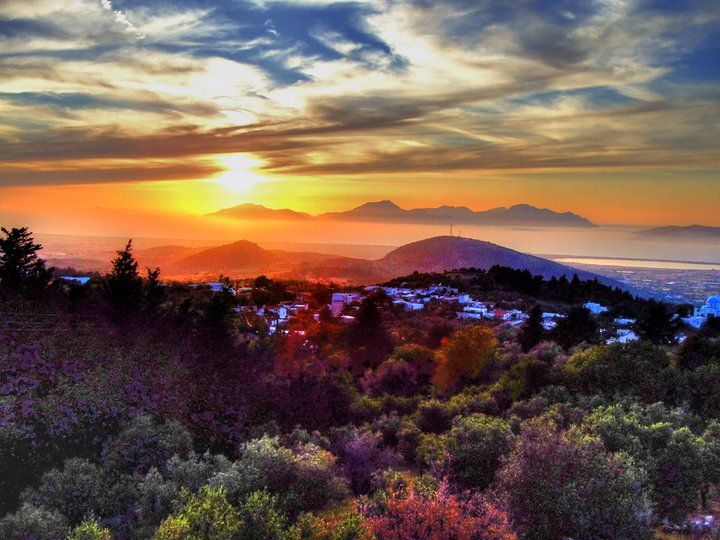 The sky becomes alive with brilliant shades of orange, pink, and purple as the sun sets closer to the horizon, producing an amazing sight. Make sure your camera is prepared to record the enchanted moment.
Local merchants may be found in the square and on the streets of the town, offering a variety of gifts, such as handcrafted goods, regional goods, and exquisite objects with sunset themes.
Live music events are sometimes held at tavernas in the evening, which enhances the atmosphere and makes the sunset experience even more special.
Stay a little while longer to enjoy a fantastic lunch at one of the village's tavernas after watching the sunset. The authentic Greek food and friendly service will add to the enjoyment of your evening.
 3. Nisyros Island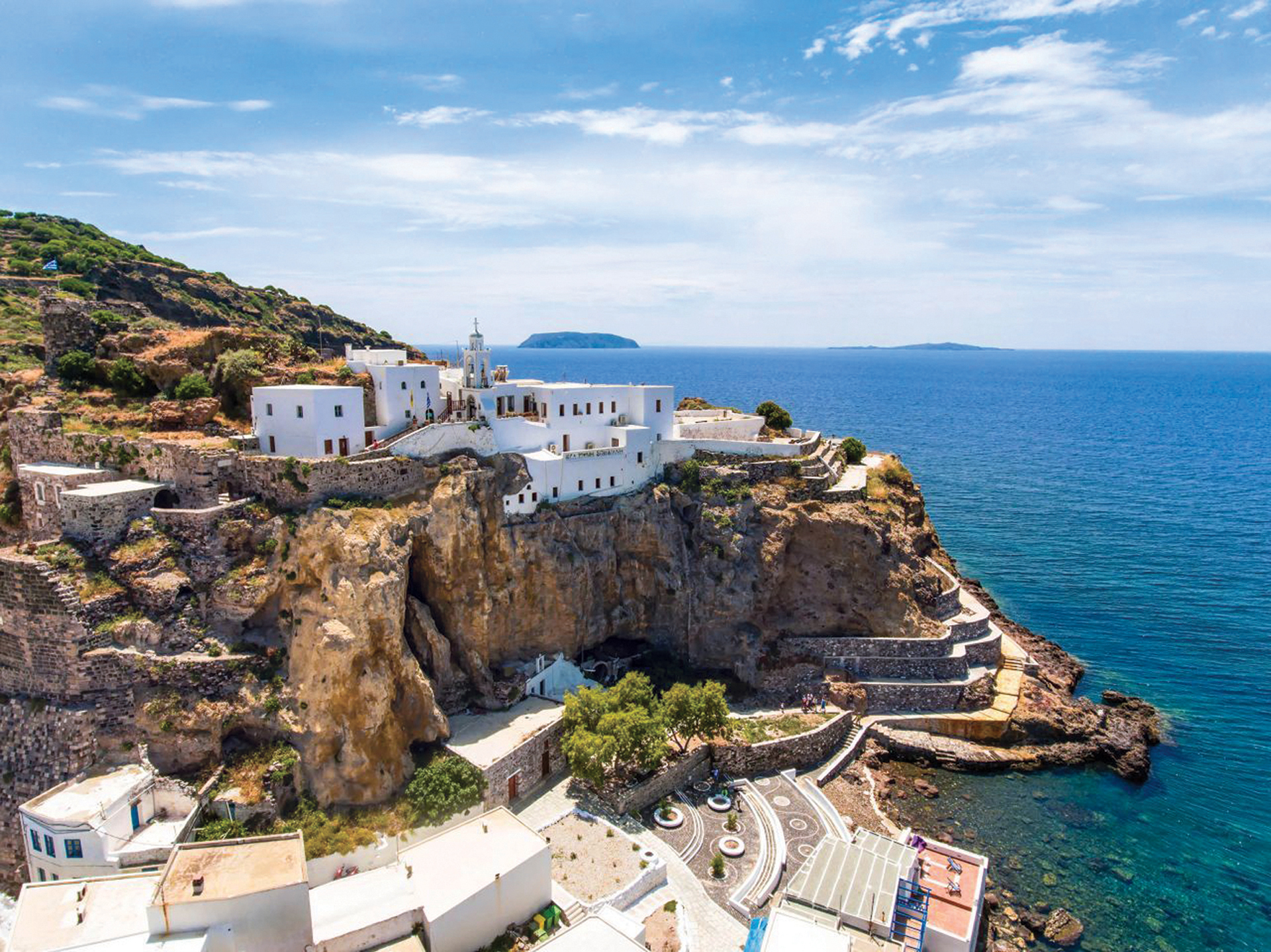 Nisyros is a small volcanic island located in the Aegean Sea, near Kos and Tilos islands. Despite its size, Nisyros offers a unique and fascinating experience for visitors due to its volcanic landscape, picturesque villages, and tranquil atmosphere.
One of the main attractions on Nisyros is the active volcano, Stefanos Crater. You can hike or drive up to the edge of the crater to witness the otherworldly landscapes and experience the smell of sulfur. The views from the crater rim are awe-inspiring, and it's a unique opportunity to get up close to an active volcano.
Explore the charming and traditional villages of Nisyros, such as Mandraki, Nikia, and Emporeio. These villages showcase the island's authentic Greek architecture, with narrow streets, white-washed buildings, and blue-domed churches.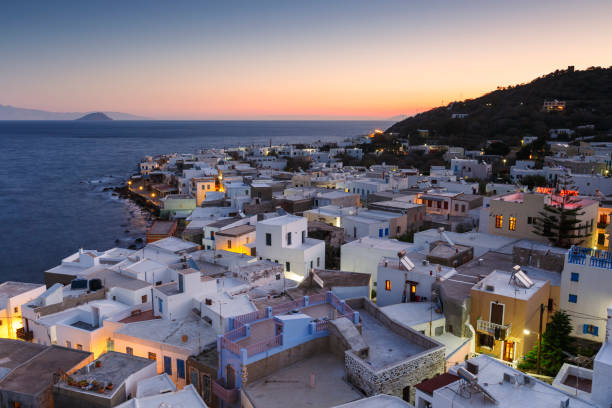 The main port and capital of Nisyros, Mandraki, is a beautiful town with colorful houses lining the waterfront. Stroll around the town, visit local shops, and dine at the waterfront tavernas. Take a hike up to the Paleokastro Castle, an ancient fortress that offers panoramic views of the island and the sea.
Nikia is a picturesque village known for its stunning views of the volcano and the sea. Visit the Volcanological Museum in Nikia to learn more about the volcanic history of the island. Relax and swim at Pali Beach, a beautiful pebble beach with clear waters and a serene atmosphere.
If you're lucky enough to visit during one of the island's traditional festivals, you can experience local customs, music, and dances. Nisyros has some thermal springs where you can relax and enjoy a natural spa experience.
Nisyros offers several hiking trails that take you through beautiful landscapes, volcanic formations, and scenic viewpoints. Take a boat tour around the island to explore its coastline, caves, and hidden beaches.
Cycling Adventures
4. Bike Tours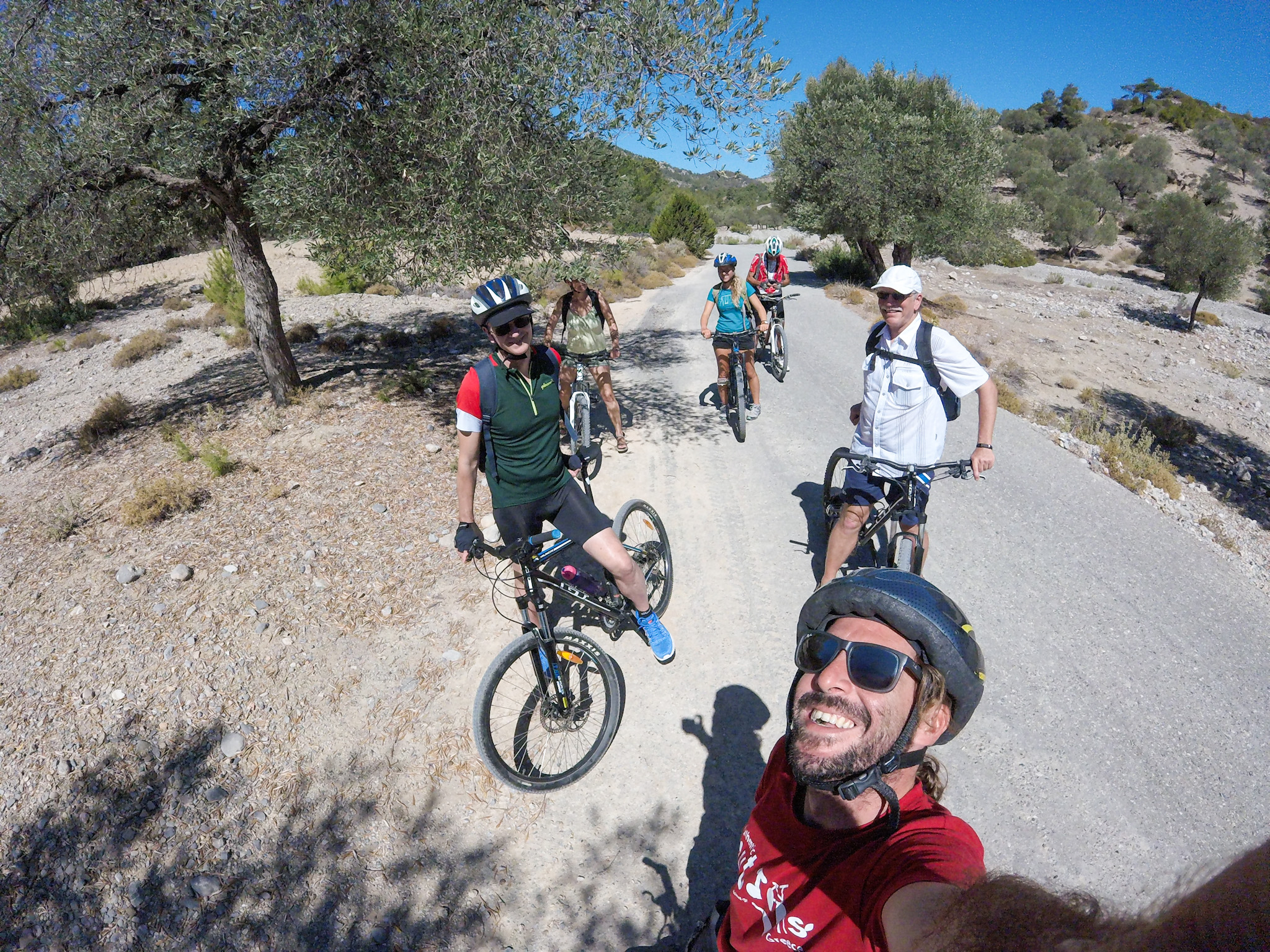 Since Kos has a comfortable, mostly flat landscape that is perfect for cycling, bike excursions are a great way to see this stunning island. Diverse bike tours and routes are offered to accommodate varying tastes and levels of fitness.
Take a bike excursion around the environs of Kos, a medieval town. You may bike along the coastline to enjoy the sea wind and explore the Ancient Agora and the Castle of the Knights.
Take a bike tour to explore some of the island's most beautiful beaches by cycling from one gorgeous beach to another. On this journey, you may enjoy the stunning coastline scenery and fun beach breaks.
After viewing the ancient Asclepeion healing institution, travel north to the quaint village of Zia. Enjoy a gentle descent and the stunning scenery on the way back.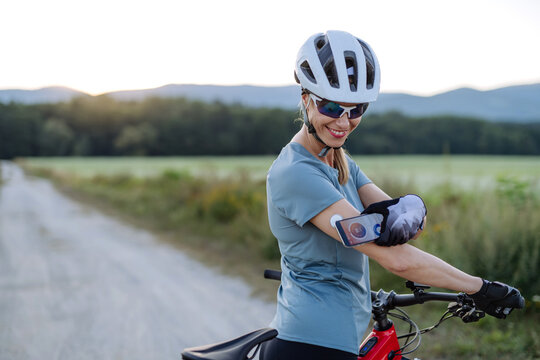 Take a mountain bike journey in the Dikeos mountain range if you're looking for additional action. Discover off-road routes and take in the untamed interior scenery of the island.
Join a cycling tour that passes through traditional villages and vineyards where you can sample Greek cuisine and local wines. This is a great way to combine riding with culinary delights.
Take in the allure of a bike ride to a picturesque viewpoint or along the seashore after dusk. This excursion provides a special opportunity to see the stunning hues of the setting sun.
You can rent a bike and design your own self-guided tour if you'd rather go at your own speed. The bike routes and roads on the island are clearly designated, making navigation simple.
Bike tours are an enjoyable and energetic family activity, and many tour companies provide family-friendly choices that are appropriate for all ages.
Exploring Ancient Ruins
5. Kos Old Town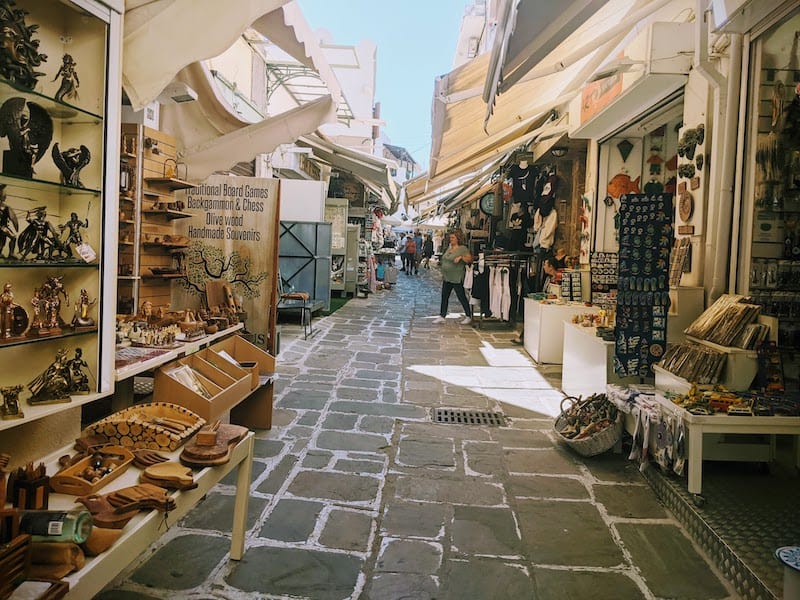 The capital and primary port of the island of Kos, Kos Town is a thriving, quaint town that combines modern conveniences with a blend of culture and history.
Visit the old Agora, an outdoor archeological site that originally served as the center of the old city, to begin your exploration. It is home to the remnants of historic buildings, including government buildings and temples.
Approach the Castle of the Knights, sometimes referred to as the Castle of Neratzia, which is situated at the harbor's entrance. With sweeping views of the town and the sea, the fortress was constructed in the fourteenth century by the Knights of St. John.
See the well-known Hippocrates Plane Tree, which is close to the Castle. Hippocrates, the father of medicine, is said to have taught his students beneath this tree.
Discover the spectacular collection of ancient items from the island's excavations, including mosaics, statues, and ceramics, at the Archaeological Museum.
See Casa Romana, a Roman villa that provides insight into the Roman past of the island. The villa has other architectural remnants and mosaics that are in good condition.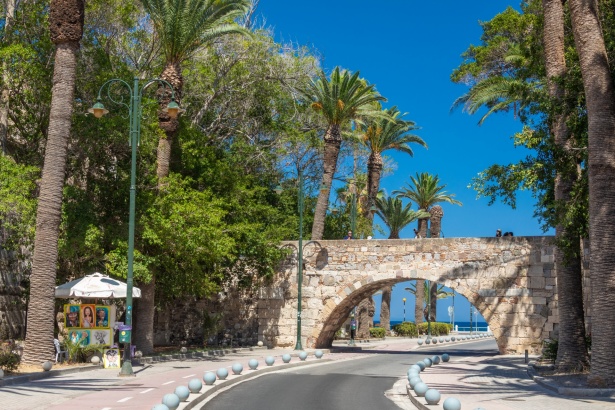 Enjoy a leisurely stroll around the waterfront, which is surrounded by eateries, cafés, and bars. It's a nice spot to unwind, take in the sea breeze, and observe the boats.
Explore the Ancient Odeon, a tiny theater from bygone eras that hosted plays and musical acts. Explore Kos Town's main square, Eleftherias Square, which is encircled by cafes and stores. It is a well-liked location for both residents and visitors.
Visit notable mosques such as the Gazi Hassan Pasha Mosque and the Defterdar Mosque to learn more about the Ottoman impact in Kos Town. The town also has historic Turkish baths, or hammams.
Stroll around the moat that encircles the Neratzia Castle, which has been transformed into a lovely park with walking trails. Take pleasure in shopping Kos Town's winding lanes, where you can discover a wide selection of regional goods, trinkets, and handicrafts.
If you're in the mood for a beach day, Kos Town has a beach where you may unwind and swim near to the town's facilities.
6. Asclepeion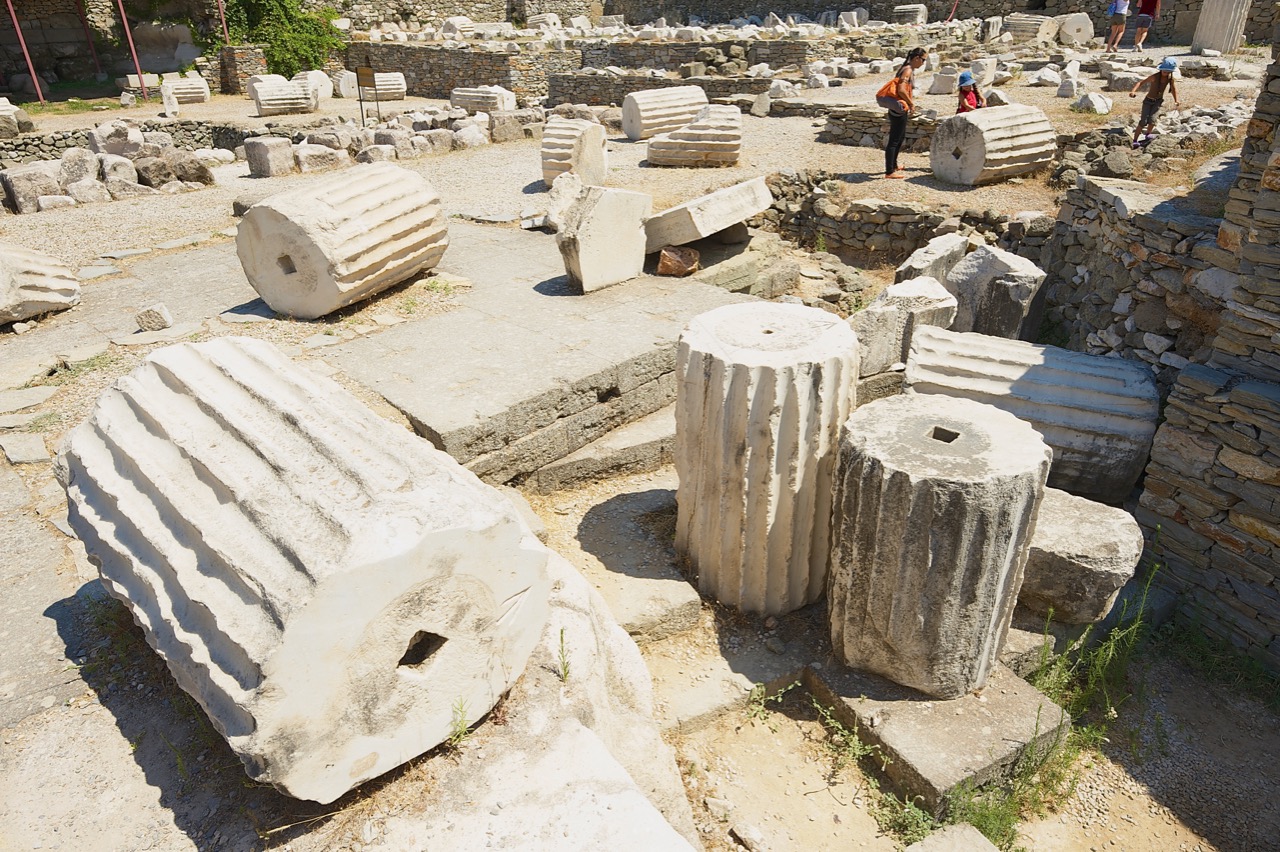 One of the most important historical sites on the island is the Asclepeion of Kos. It is a historic medical facility honoring the Greek deity of medicine, Asclepius. In the past, the Asclepeion was a significant site of worship and healing that drew individuals looking for remedies for a wide range of illnesses.
Though other areas of the site are even older, the Asclepeion is thought to have been founded in the fourth century BCE. It was operating for several centuries, up until the third century CE.
The Asclepeion is arranged in terraces that mirror the hillside's natural slope. The location is made up of a number of buildings, including libraries, healing centers, and temples. Its design was intended to be in harmony with the surrounding natural surroundings.
The Asclepeion was a healing center that used a variety of techniques to heal the ill. In order to get visions or guidance from the god Asclepius in their dreams, patients would engage in rituals, prayers, baths, and perhaps spend the night in the temple. It was thought that these dreams would provide information about how to heal their ailments.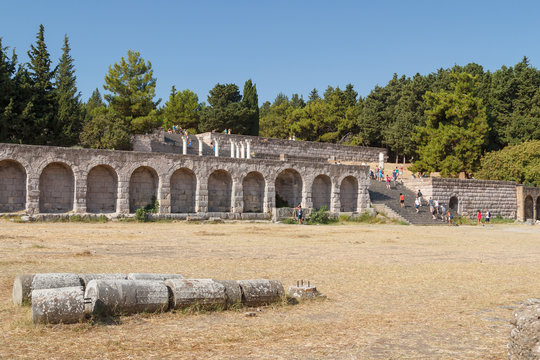 The Great Altar is one of the Asclepeion's most remarkable features. Offerings and sacrifices were made to the god Asclepius at this altar. It served as a significant hub for ceremonial and therapeutic religious practices.
It is thought that the Asclepeion of Kos is where the renowned Greek physician Hippocrates, who is frequently referred to as the "Father of Medicine," obtained his medical training. It is thought that he was a physician here and went on to start the Hippocratic School of Medicine.
The Asclepeion is now a recognized archeological site, and tourists are welcome to explore its ruins. To shed light on the historical religious beliefs and medicinal practices, the site has undergone preservation and restoration work.
Stunning views of Kos Town and the surrounding area are available from the Asclepeion, which enhances the visiting experience overall.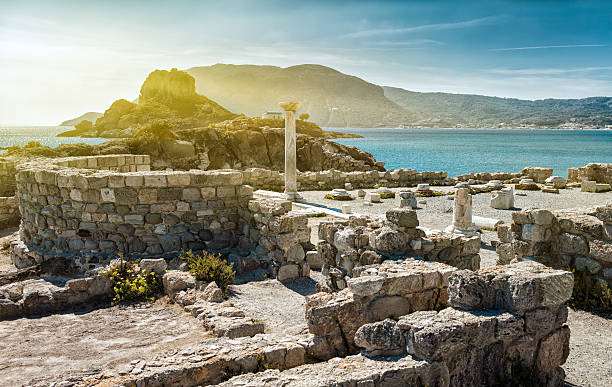 How can I spend my day in Kos?
With a perfect balance of nightlife, gastronomy, nature, and history, your day in Kos promises to be unforgettable. Everyone will find something to enjoy on this lovely Greek island, from the lively nightlife on Bar Street to the historic ruins at Asklepion. So prepare to make treasured moments in Kos by packing your bags, putting on your walking shoes, and getting ready.
Beaches and Water Activities
7. Beach Hopping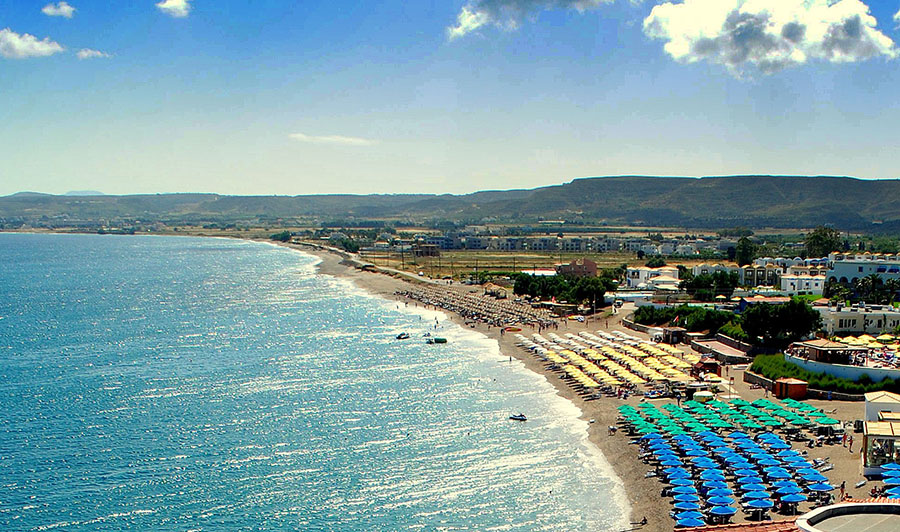 Kos beach hopping is a great opportunity to take in the island's gorgeous waves and discover its varied shoreline. Paradise Beach, as its name implies, is a gorgeous sandy beach in Kefalos. Offering a variety of water sports activities and crystal clear blue waters, it is one of the island's most visited beaches.
Tigaki Beach is a long, sandy beach on Kos' northern shore that is perfect for families with little children due to its shallow seas. There are several restaurants and beach bars all around the beach.
Agios Stefanos is another beautiful beach in Kefalos, featuring soft sand and calm waters. The area around the beach is relatively quiet and offers a relaxing atmosphere.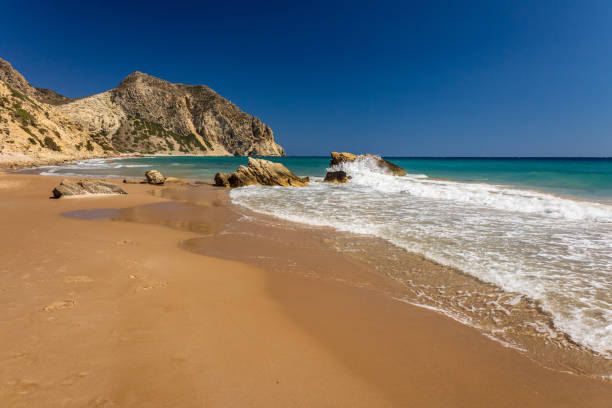 Kamari Beach is a less busy option close to Kefalos, ideal for those looking for a more peaceful beach experience. The beach is a great place for swimming and tanning because of its golden sand and crystal-clear seas.
Situated on Kos' northern shore, Mastichari Beach boasts beautiful waters and a gorgeous sandy beach. The beach is well-known for providing windsurfing chances, which draws those who enjoy water sports.
Psalidi Beach, which combines sand and stones and is near Kos Town, is a more sedate beach than some of the busier ones. It's a wonderful place to unwind and take in the scenery of the nearby islands.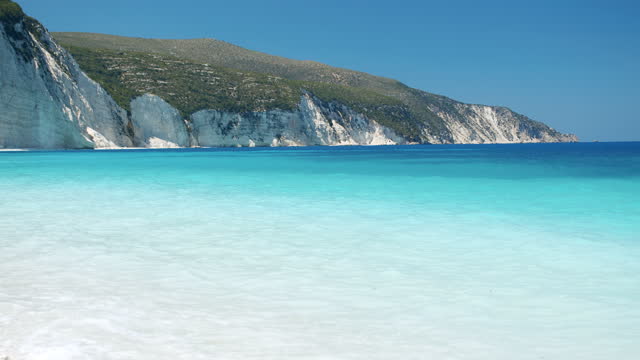 Located in the village of Kardamena, Kardamena Beach is one of the island's busier beaches. With its golden beaches, lively beach bars, water sports facilities, and beachside entertainment, it has it all.
Limnionas Beach on Kos' western shore is a hidden gem for anyone looking for a more private and off-the-beaten-path experience. The beach provides a tranquil environment for swimming and snorkeling despite being encircled by rugged cliffs.
Cavo Paradiso, also known as Agios Theologos Beach, is a unique beach with black volcanic sand and clear waters. The beach is located on the southern coast of the island and provides a tranquil escape.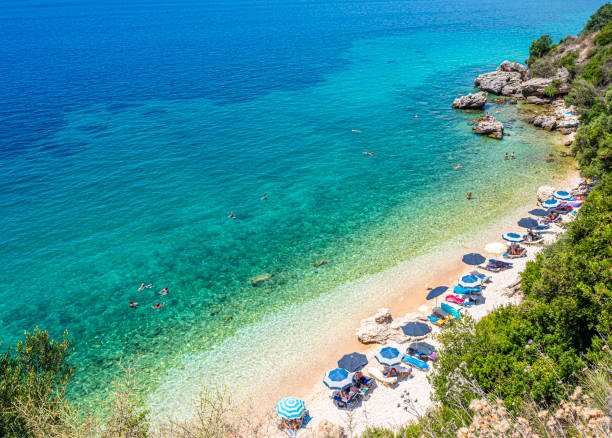 Can you swim with dolphins in Kos?
In Kos, it is possible to swim with dolphins. Kos is well-known for its stunning underwater scenery, and visitors who wish to swim with these amiable fish have a number of possibilities. Usually, the activity is conducted in a controlled setting, such as a marine park or dolphinarium. Here, you can get up close and personal with dolphins, swim with them, and even engage in interactions with them while being watched over by qualified experts.
Where can I see turtles in Kos?
Finally, but just as definitely, Chelona Beach will win your heart and become a favorite place! Chelona beach is a little, hidden beach that not many people know about. It's also a gathering place for sea turtles. It's a great place for a cool dip and a day full of adventures in the sun!
 8. Water Sports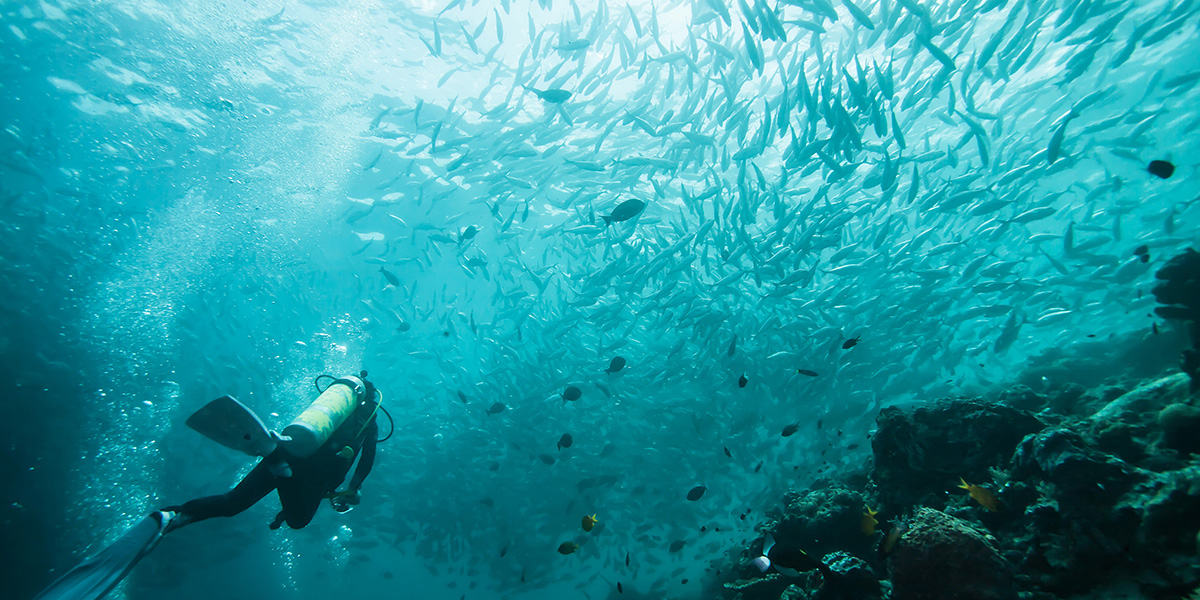 Because of its perfect weather and pristine waters, Kos is an excellent location for those who enjoy water sports. There are plenty of water sports to enjoy on the island, whether you're an expert or novice thrill seeker.
Kos has ideal windsurfing conditions because of its calm waters and consistent breezes. On the island, there are a lot of windsurfing establishments that rent out equipment and provide instruction for all skill levels.
Kos is becoming a more popular destination for kiteboarding because of the ideal wind conditions. Kiteboarding may be done at a number of locations on the island, and introductory lessons are offered.
A thrilling and enjoyable way to see Kos's coastline is via jet skiing. Jet ski rentals are available at a number of the island's beaches. Popular sports like wakeboarding and water skiing can be found, along with facilities that provide lessons and rentals.
When you parasail above the sea, you'll be able to see Kos from above. Enjoy breathtaking views of the island's shoreline and an exhilarating experience.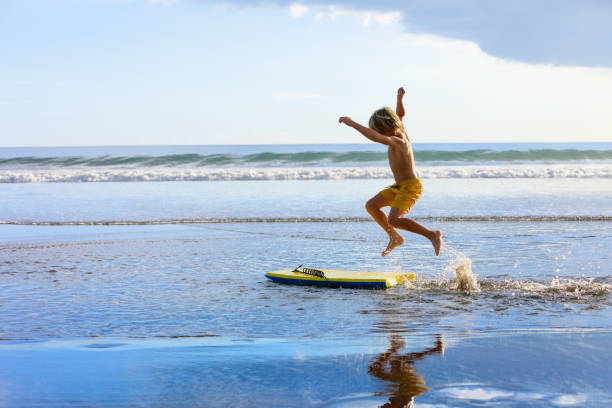 Take your loved ones on an exciting trip on a banana boat, a big inflatable boat drawn by a speedboat, for an enjoyable experience.
Take a snorkeling or scuba diving tour to discover Kos' underwater environment. The island is home to a number of dive spots where you may find shipwrecks and stunning marine life.
Renting a sailboat or going on a sailing tour are good options if you'd like a more leisurely water sport to explore the surrounding islands and coastline.
Many beaches offer kayaks and stand-up paddleboards (SUPs), so you can enjoy a tranquil paddle along the shore.
Try flyboarding, which includes being propelled above the water by water jets attached to your feet, for the ultimate adrenaline experience.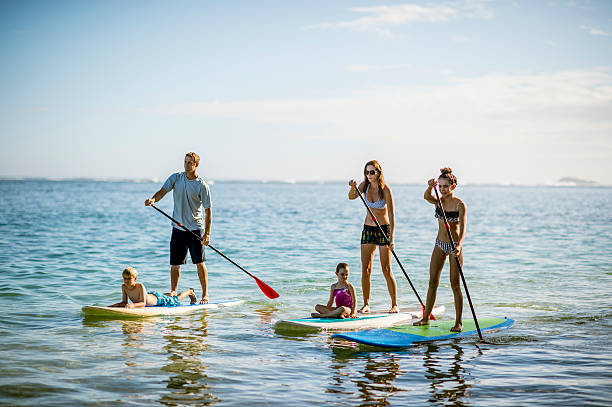 Is Kos Island Good for Families?
Kos is an excellent family vacation spot since it offers stunning beaches, interesting historical and cultural sites, outdoor activities, and a friendly atmosphere. Every member of the family will find something to enjoy in Kos, whether they are looking for thrilling activities or some downtime.
Delicious Greek Cuisine
9. Traditional Greek Cuisine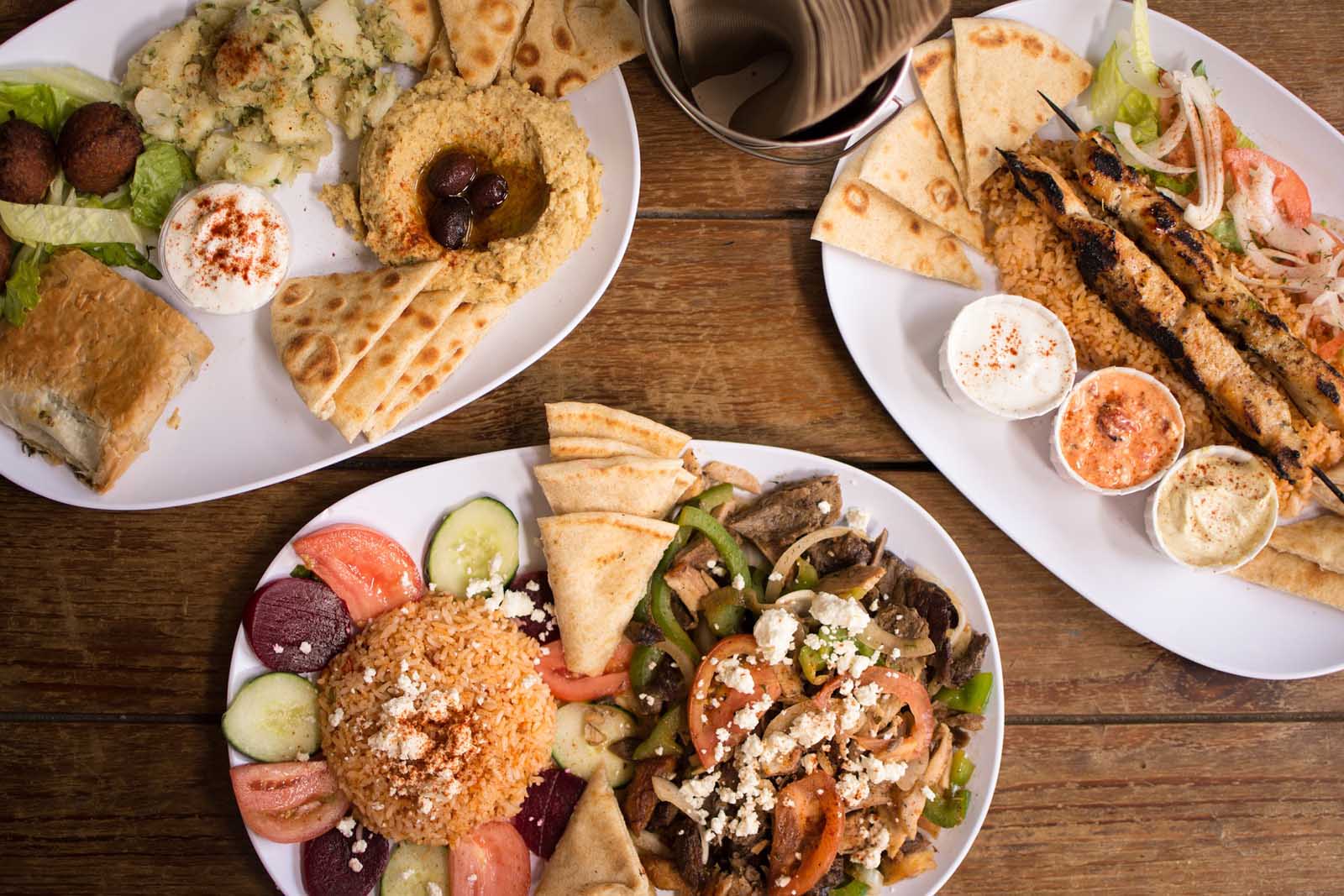 Greek food is recognized for its flavorful, fresh, and straightforward cooking methods. It showcases Greece's extensive gastronomic heritage, shaped over millennia by a multitude of civilizations.
Greek cookery is fundamentally based on the use of olive oil in a variety of meals, including salads, main courses, and sweets.
Fresh vegetables including tomatoes, cucumbers, peppers, eggplants, and zucchini are widely consumed by Greeks. Herbs that are widely used to improve flavors include oregano, thyme, rosemary, and parsley.
The most well-known Greek cheese is feta, which is served on salads, in pastries like spanakopita, and as a table cheese.
Other well-liked Greek cheeses are mizithra, graviera, and kefalotyri. Greece has a long coastline and a wide variety of seafood dishes, such as grilled fish, octopus, calamari, and shrimp.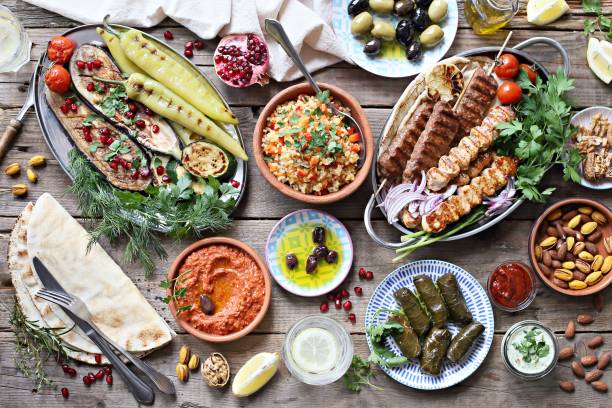 Greeks have a great taste for grilled meats, particularly hog and lamb. Popular street snacks include gyros (meat cooked on a vertical rotisserie) and souvlaki (grilled skewered meat).
This classic Greek meal is roasted to perfection and comprises of layers of eggplant, minced meat (usually lamb or beef), and béchamel sauce.
Pastitsio is a baked pasta dish topped with béchamel sauce and layered with a meat sauce, akin to moussaka but made with pasta instead of eggplant. Dolmades are packed grape leaves that are cooked in a lemony broth with a blend of rice, herbs, and occasionally meat.
Horiatiki is a light and zesty salad made of tomatoes, cucumbers, red onions, olives, and feta cheese, flavored with oregano and olive oil.
Baklava is a sweet treat consisting of layers of phyllo pastry, honey or syrup, and chopped nuts. Served with grilled meats, tzatziki is a yogurt-based sauce made with cucumbers, garlic, olive oil, and dill. A savory pastry folded in layers of phyllo dough and filled with spinach, feta cheese, onions, and herbs (Spanakopita).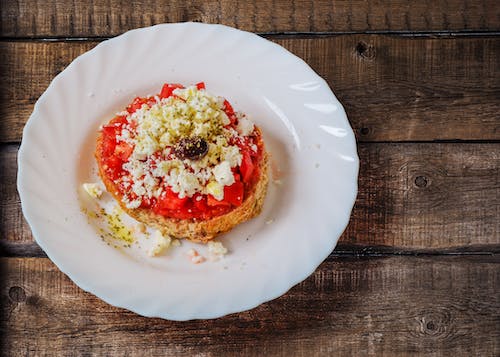 Greek food is a wonderful gastronomic experience that reflects Greek culture and way of life. It promotes a nutritious and well-balanced diet by highlighting the use of seasonal and local ingredients.
Greek cuisine provides a flavor of the Mediterranean and the friendliness of Greek hospitality, whether you're sampling traditional dishes at a neighborhood taverna or discovering new regional specialties.
 10. Wine Tasting
Kos offers a fantastic wine tasting experience because the island has a burgeoning wine industry with a wide range of regional wines to enjoy. Greek wines are highly appreciated due to the country's ideal grape-growing circumstances, which include rich soil, a Mediterranean climate, and plenty of sunshine.
You can take wine tasting trips at a number of the island's vineyards and wineries. In order to provide visitors an understanding of the winemaking process, these wineries frequently provide guided tours through their cellars, production facilities, and vineyards.
You will be able to sample some of the island's rarest Greek grape varietals, like the red variety Mandilaria and the white variety Athiri. International grape varietals that have been successfully grown on Kos might potentially be encountered.
The experienced team will introduce you to the various wines made at the winery during the wine tasting sessions. They will go over each wine's qualities, such as its flavor, fragrance, and ageing procedure.
Greek cheeses, olives, and other regional delicacies are served with wine tastings at many wineries. The wine pairings enhance the tasting experience and go well with the meal.
A tranquil and pleasurable ambiance is created for wine tasting at the wineries on Kos, which frequently feature stunning locations with picturesque views of the surrounding terrain and vineyards.
If you find a wine that you really like, you can usually buy bottles straight from the winery to give as gifts or bring home as mementos.
You may be able to take part in wine festivals and other events on the island, depending on when you visit. These events, which honor the regional wine culture, frequently include live music, dancing, and Greek traditional celebrations.
Numerous eateries on the island boast vast wine cellars filled with an assortment of Greek and foreign wines. To get a full dining experience, think about matching your meals with regional wines.
Natural Wonders
11. Therma Hot Springs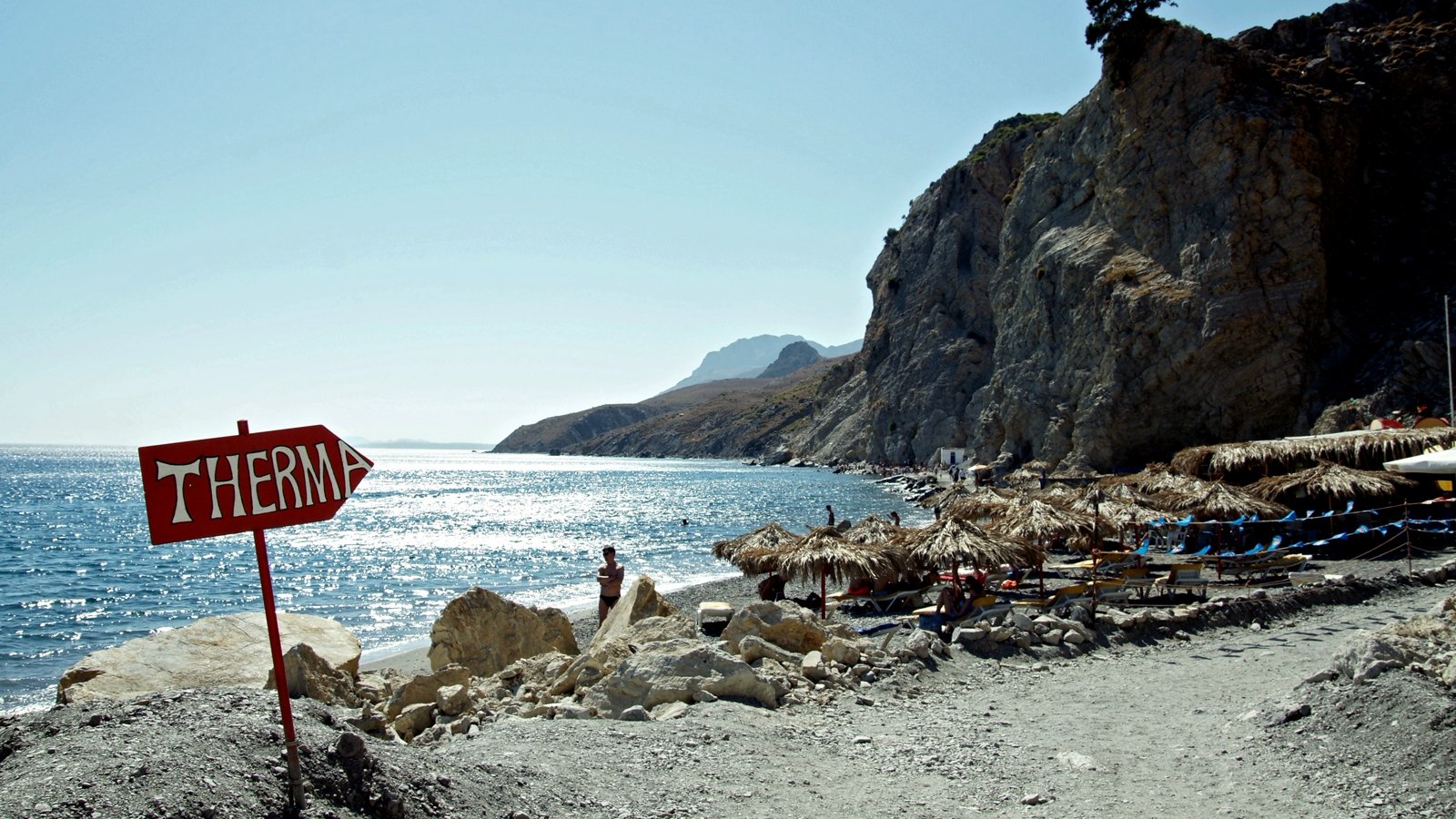 Situated on Kos's southeast coast, Greece, the Therma Hot Springs, also called Agios Fokas Hot Springs, are an organic thermal spa. A well-liked attraction on the island, the hot springs provide guests with a distinctive and soothing experience.
The Therma Hot Springs are located about 10 kilometers south of Kos Town, close to the hamlet of Agios Fokas. There are parking lots close by, and the springs are easily reached by road.
The water in the naturally occurring hot springs comes from subterranean volcanic activity. Geothermal heat causes the water to be warm, giving it therapeutic qualities.
Therma Hot Springs water is rich in minerals, such as sulfur, calcium, and potassium, which are thought to help treat a variety of joint and skin ailments. A lot of people visit the hot springs to get well from conditions like arthritis and other illnesses.
The hot springs have been directed into pools made of stone, offering guests a tranquil environment in which to soak in the warm waters. You may take in the sights of the shore while soaking in certain pools that are closer to the water.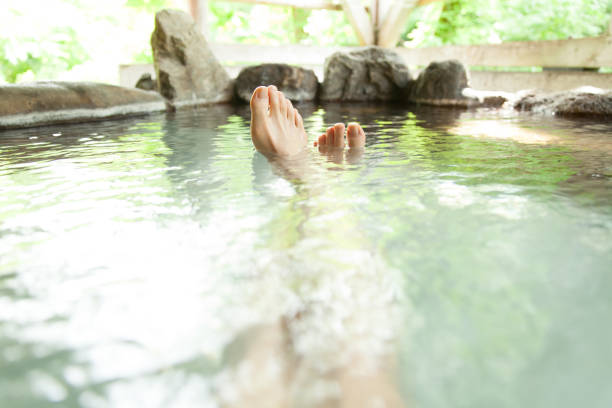 The cliffs and rocks that around the hot springs provide a special and picturesque ambiance. To counterbalance the warmth of the hot springs, you can take a dip in the neighboring sea.
You can enjoy the thermal waters and establish a connection with nature while outdoors at Therma Hot Springs. It's a calm and serene setting for relaxing and de-stressing.
There is no entrance fee, and the hot springs are freely accessible. However, some pools might be privately owned by businesses in the area, and they might charge a nominal fee to use them.
They are open all year round, although the cooler months and early summer mornings and evenings are the ideal times to visit because of the comfortable temperature for bathing in the hot springs.
It's important to be mindful of the water's temperature and to avoid spending too much time in the hot water, just like with any other natural hot spring. Therma Hot Springs is a worthwhile stop on your vacation to Kos because of its unique experience and possible health benefits, even though some visitors may find the sulfurous smell in the water overpowering.
Art and Culture
12. Hippocrates Tree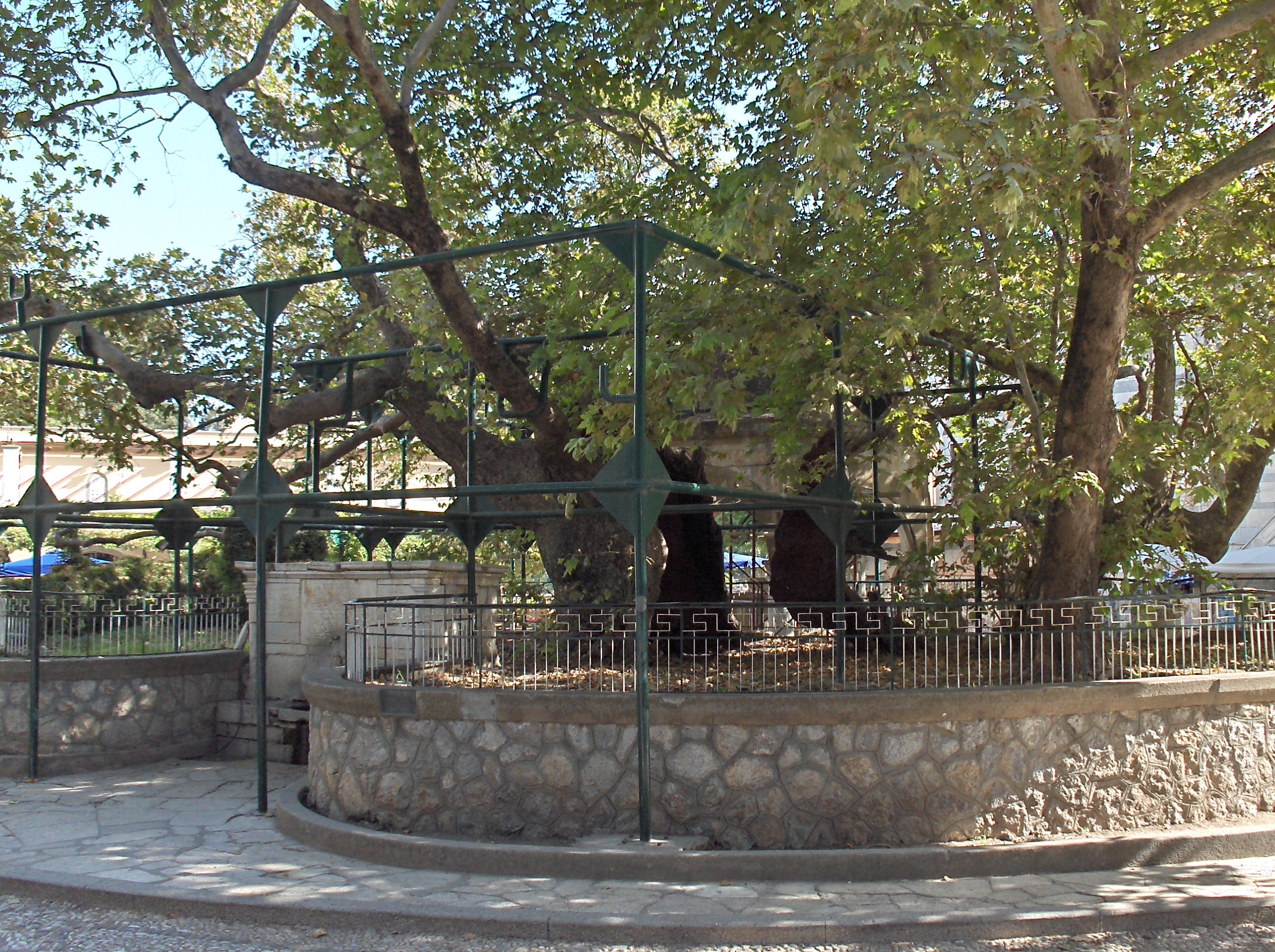 The Hippocrates Tree, also known as the Tree of Hippocrates, is a significant historical landmark located in Kos Town, the capital of the island of Kos, Greece. It is a symbol of the island's ancient history and its association with Hippocrates, the renowned ancient Greek physician and the "Father of Medicine."
The Hippocrates Tree is believed to be a descendant of the original plane tree under which Hippocrates, the famous physician, taught his students over 2,400 years ago. It is said that he delivered his lectures and practiced medicine under this tree.
The tree is situated in the central square of Kos Town, known as "Platia Eleftherias" (Freedom Square). The square is a lively area with cafes, shops, and restaurants, making it a popular gathering spot for both locals and tourists.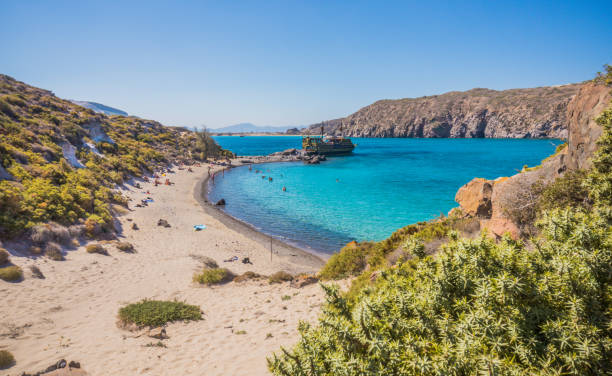 The exact age of the tree is not known, but it is estimated to be well over 2,000 years old. Its historical significance and connection to Hippocrates make it a prominent attraction for visitors interested in ancient Greek history and medicine.
The Hippocrates Tree is not only an important historical site but also a symbol of the cultural heritage and intellectual contributions of ancient Greece to the world of medicine and science.
The tree is a popular tourist attraction, and many visitors come to see and take photos with this ancient natural monument during their visit to Kos.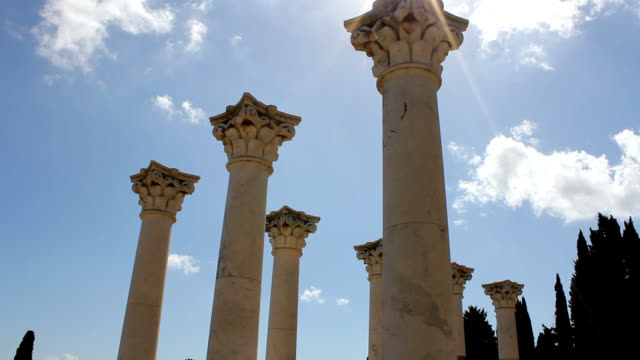 Besides the Hippocrates Tree, the square also houses several other landmarks and historical structures, including the Archaeological Museum of Kos and the Town Hall.
The connection of the tree to Hippocrates and his teachings about medicine and healing has made it a symbol of health and well-being.
Discover Unique Villages
13. Agios Theologos Village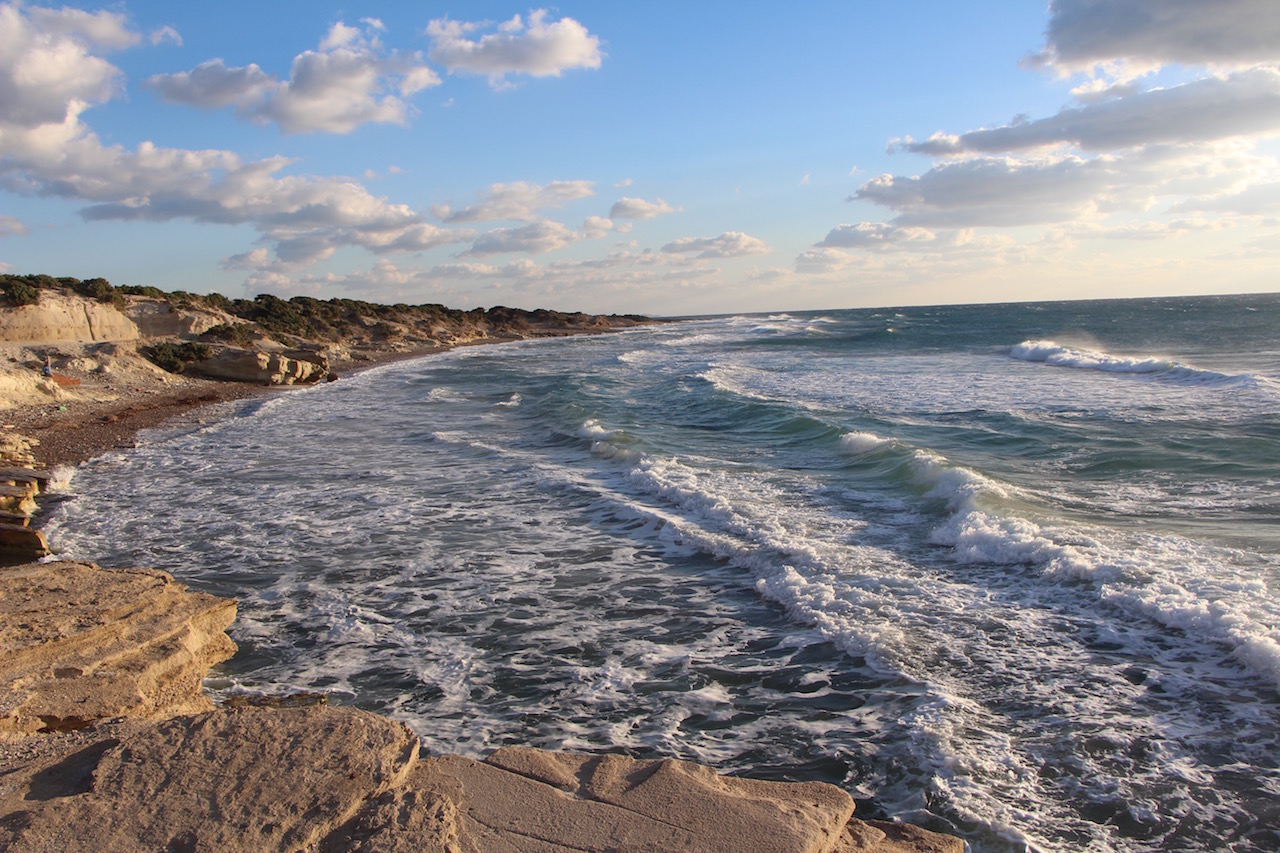 Situated on the southwest coast of Kos, Greece, is the quaint town of Agios Theologos. It is a pleasant and lovely location, well-known for its gorgeous surroundings, calm mood, and classic Greek vibe.
Agios Theologos has picture-perfect scenery with its white-washed cottages decorated with blue doors and windows, showcasing the traditional Cycladic architectural style.
The community is close to a gorgeous sandy beach with glistening waves, making it the perfect place to unwind and go swimming. The beach is often less busy, providing guests with a tranquil haven.
The well-preserved windmills of Agios Theologos serve as a reminder of the island's past agricultural methods.
There are few real Greek tavernas in the hamlet where you may enjoy regional meals and fish specialties. To get a feeling of the local way of life, try some of the classic Greek mezes, which are small servings.
Around Agios Theologos, there are hiking routes that take you through rural areas and provide breathtaking views of the surrounding area and the Aegean Sea.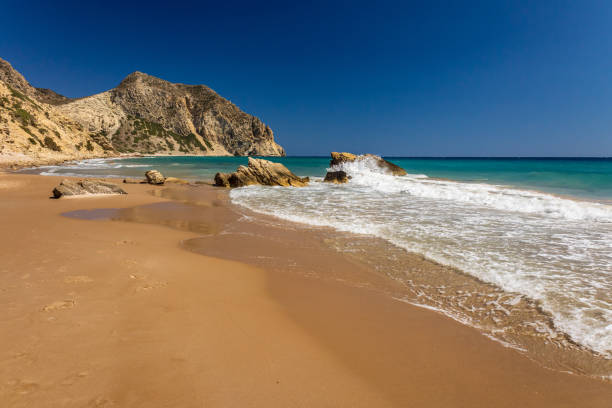 Because of its hilltop location, the hamlet enjoys spectacular views of the surrounding islands and the ocean. Agios Theologos's sunsets are especially captivating.
Agios Theologos is a great place for people looking for a peaceful and genuine Greek experience because it is less crowded and more quiet than some other areas of Kos.
You may be able to witness traditional Greek festivities, music, and dance if you happen to come during a local festival. The village is a terrific spot to shop for unusual gifts because it is well-known for its handcrafted goods and souvenirs.
Travelers who like to take in the island's natural beauty, experience a typical Greek village's slower pace of life, and learn about the local way of life should definitely visit Agios Theologos. It's also a fantastic location to get away from the throng and experience the warm friendliness of the people.
 
Vibrant Nightlife
14. Kos Nightlife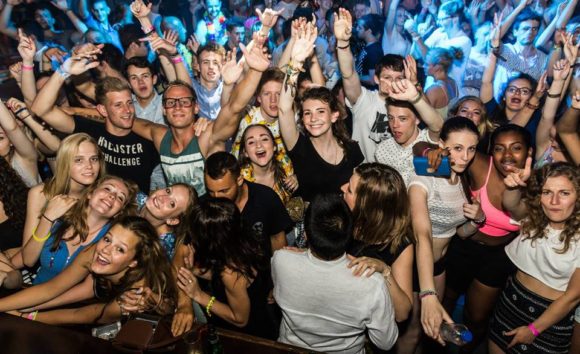 Kos's vibrant nightlife accommodates a wide range of tastes, making it a popular choice for partygoers and those wishing to unwind and enjoy themselves following a day of island exploration. Everything from dancing to live music to sipping a beverage by the sea, Kos's nightlife culture has something to offer everyone.
Bar Street is the main drag in the middle of Kos Town and the epicenter of the city's nightlife. You can enjoy beverages, music, and dancing till the wee hours of the morning in the taverns, pubs, and clubs that line the street.
Beach bars with a laid-back vibe may be found in several of the island's seaside regions. Savor a drink by the water. Throughout the summer, beach activities and parties are frequently planned.
There are numerous nightclubs in Kos Town where you may party with both locals and visitors while dancing to the newest tunes. From pop and dance to house and techno, the music is varied.
Should you have a preference for live music, Kos features music bars that feature various genre performances, such as rock, jazz, and traditional Greek music.
Open-air cinemas screen both new and vintage films beneath the stars during the summer. It's a different and fun way to spend the night.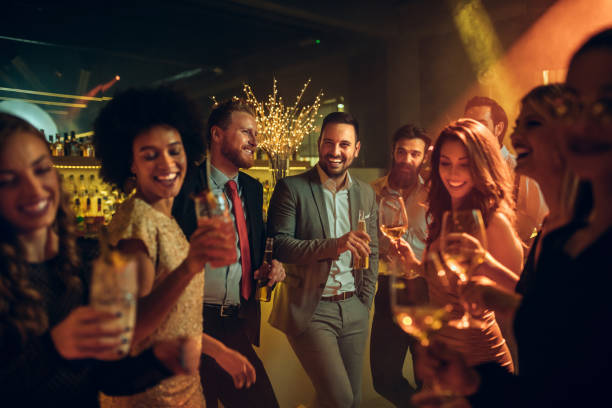 Some tavernas and restaurants host traditional GREEK NIGHT IN KOS ISLAND with live music, dancing, and plate smashing, giving you a taste of Greek culture and folklore.
Karaoke nights at clubs and pubs allow you to show off your singing prowess or just take in other people's performances while having a good time. If you're feeling very fortunate, you can enjoy some gaming and gambling amusement in the casino in Kos Town.
There are sunset cocktail hours at several bars and lounges where you may sip cool beverages and take in the gorgeous Aegean Sea sunset.
In Kos Town, strolling around the harbor in the evening is a favorite pastime. At night, the area comes to life with lights, music, and a joyous vibe.
 
Explore Kos with a Guided Tour
From its gorgeous beaches and extensive history to its mouthwatering food and exhilarating activities, the island of Kos has a lot to offer. We hope that this book has aroused your curiosity and offered insightful advice for organizing your vacation to Kos. So gather your belongings, set out on your adventure, and make lifelong memories.