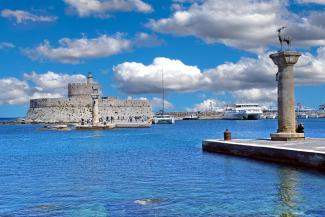 Rhodes Uncovered: 16 Must-Do Activities
Submitted by discoverd1 |
A jewel of the Mediterranean, Rhodes is an island drenched in history, encircled by turquoise waters, and warmed by the sun. As we investigate this alluring location, we present to you a comprehensive guide that will not only assist you in discovering Rhodes' hidden gems but also surpass other articles and function as your go-to resource. This is a thorough overview of the best activities & things to do in Rhodes.
---

Adventure and Exploration
1. Boat trips with Discover D1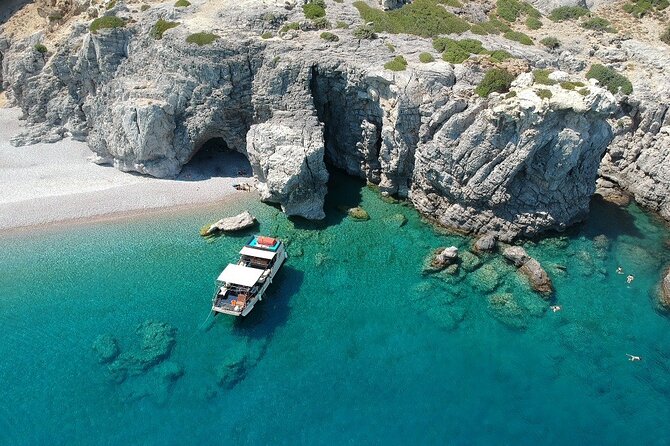 Boat trips in Rhodes are a popular and enjoyable way to explore the beautiful coastline, nearby islands, and the Aegean Sea. There are various boat tours and excursions available on the island, catering to different interests and preferences.
Take a boat tour to visit nearby islands such as SYMI ISLAND TOUR or CHALKI ISLAND BOAT TRIP FROM RHODES. These islands are known for their picturesque villages, crystal-clear waters, and charming atmosphere.
Enjoy a boat trip around the island of Rhodes, which allows you to explore secluded bays, beautiful beaches, and caves along the coastline.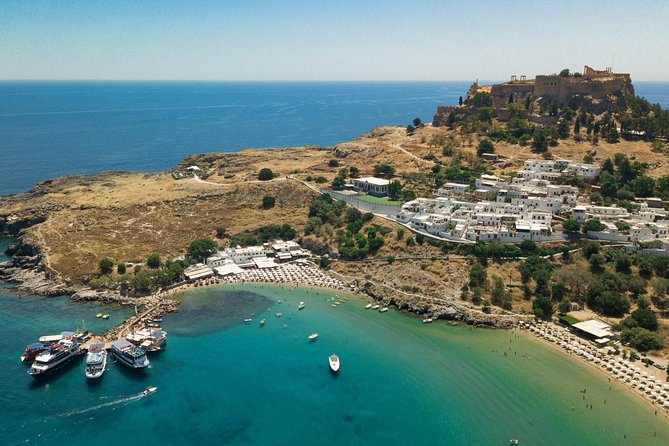 Experience the underwater world without getting wet by taking a glass-bottom boat tour. These tours allow you to see the marine life and underwater scenery through the boat's glass floor.
Join a boat trip from Rhodes Town to Lindos, offering breathtaking views of the coastline and the Acropolis of Lindos from the sea.
Treat yourself to a romantic sunset cruise, where you can watch the sun setting over the Aegean Sea while enjoying the tranquil atmosphere.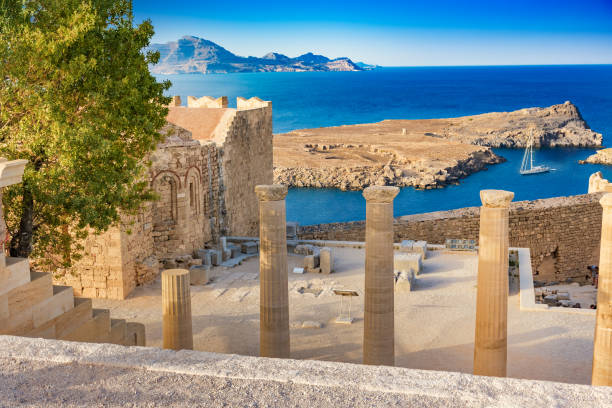 If you're interested in snorkeling or scuba diving, there are boat trips that take you to some of the best snorkeling and diving spots around the island.Join a fishing tour to experience traditional fishing techniques and try your luck at catching some local fish.
For those looking for a lively and fun experience, consider a boat party that includes music, dancing, and drinks.Enjoy a family-friendly boat trip on a pirate ship, complete with pirate-themed entertainment and activities.
If you prefer a more personalized experience, you can also consider hiring a private boat charter to design your own itinerary and explore the areas of your choice.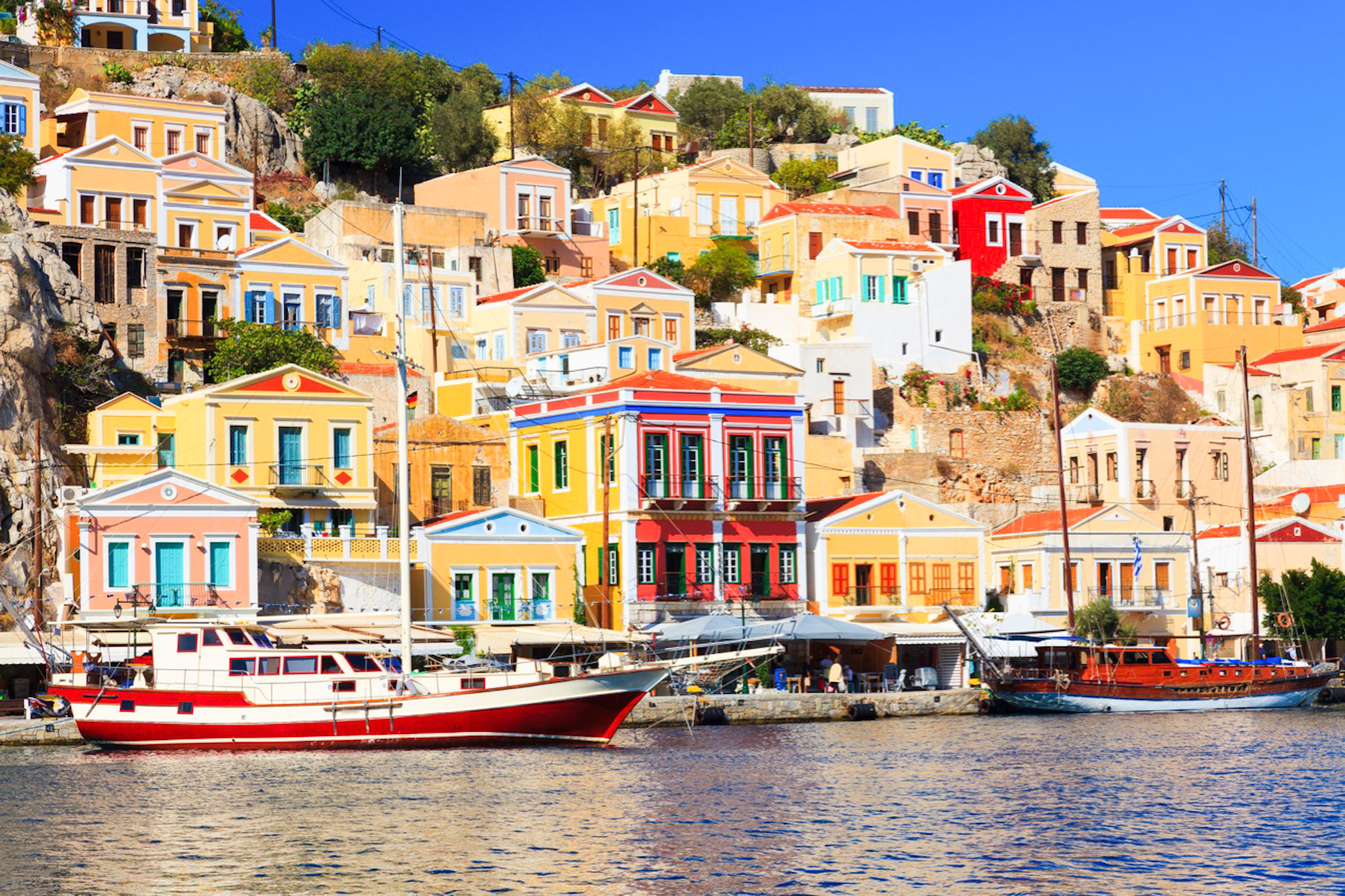 How long is ferry from Rhodes to Symi?
The duration of a ferry journey from Rhodes to Symi can vary depending on the specific ferry service you choose and the sea conditions on the day of your travel. On average, the ferry ride from Rhodes to Symi takes approximately 1.5 to 2.5 hours.
It's important to note that there are different types of ferries that operate between these two islands, including high-speed catamarans and slower, traditional ferries. High-speed catamarans tend to be faster, while traditional ferries are generally slower but may offer a more relaxed experience. The exact duration of your journey will depend on the type of ferry you select and the ferry schedule for the day.
To get the most accurate and up-to-date information regarding ferry schedules and durations, it's a good idea to check with the local ferry companies, travel agencies, or online ferry booking platforms closer to your travel date. They can provide you with the latest information on ferry options and departure times.
 2. Water sports: Experience the adventure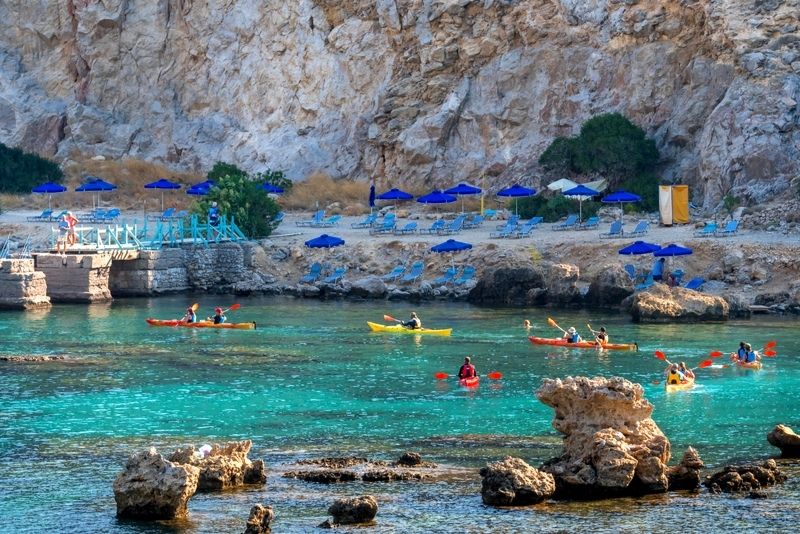 Water sports aficionados will find paradise in Rhodes, with its pristine waters and ideal climate. This island provides a variety of exhilarating aquatic activities that will make your heart race, regardless of your level of experience.
For a thrilling experience, rent a jet ski and ride the waves around Rhodes' shoreline. Take in the expansive vistas from above while parasailing over the gorgeous blue waters to get a bird's-eye perspective of the island.
Rhodes is a great place to windsurf because of its gorgeous beaches and strong winds. Those who wish to learn or practice this exhilarating sport can find windsurfing courses and rental businesses.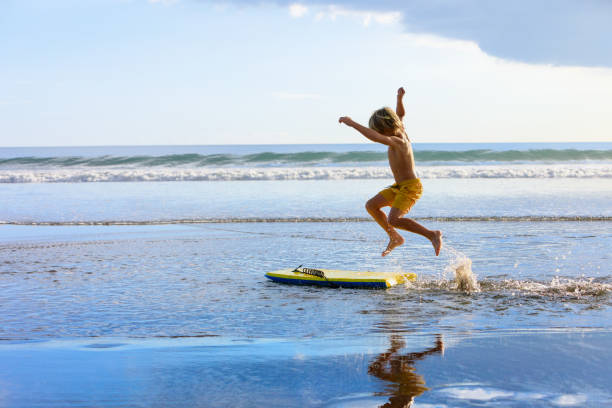 Because of the island's good wind conditions, kite surfing is growing in popularity, much like windsurfing. For those looking for a fast-paced aquatic experience, water skiing is a popular and enjoyable activity.
Stand-up paddleboarding is a fun and leisurely way to enjoy the tranquil seas of Rhodes' shoreline.
Scuba dive and explore Rhodes' underwater environment. All skill levels can enjoy guided dives from the many diving centers on the island.
You don't need any specific gear or experience to appreciate Rhodes' underwater splendor through snorkeling. Families and parties can enjoy an exciting trip on a banana boat pushed by a speedboat.
Sea kayak around the shore and discover undiscovered coves and caverns. Wakeboarding behind a boat is an exciting sport to experience as you glide across the sea and pull off stunts. Take a leisurely tour of the island's peaceful bays and coves by renting a pedal boat.
 
 3. Rhodes Waterpark: Ulimited fun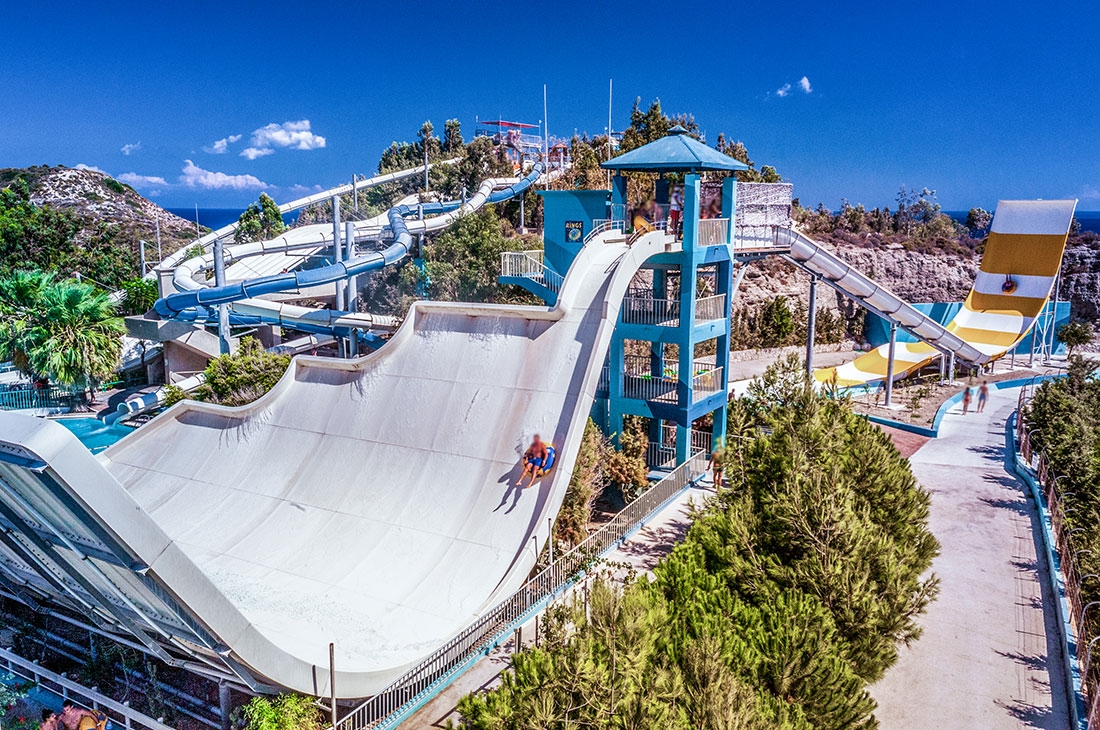 On the Greek island of Rhodes, in the resort town of Faliraki, is the well-known family-friendly Rhodes Waterpark, also called WaterPark Faliraki. With a broad selection of water slides, pools, and other water-based activities, it's one of the biggest water parks in Europe.It's a good idea to check the park's operating hours, entry costs, and any special rules they may have before you plan your visit.
There are many exciting water slides in the water park that are appropriate for guests of all ages. There is something for everyone, with milder slides for younger children and heart-pounding slides for thrill-seekers.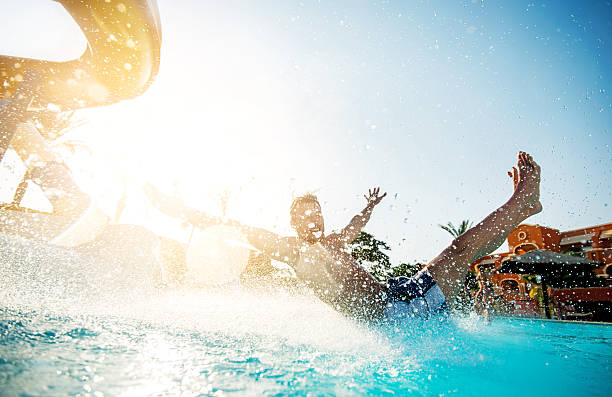 There is a wave pool in the park where you may enjoy the thrill of riding waves in a secure setting.
Enjoy a leisurely float on the lazy river, a mild current that will carry you around the park so you can relax and take in the view.
Little ones are guaranteed to have a blast in the designated play areas with smaller slides, fountains, and interactive water features.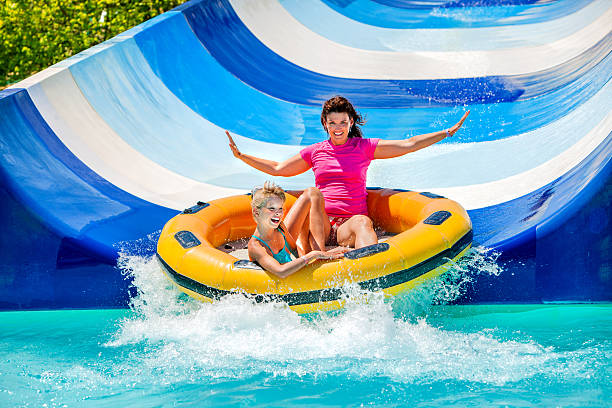 There are leisure areas with sunbeds and umbrellas in the water park for people who would rather rest and take in the sun. Throughout your visit, you can grab a refreshing drink or have a meal at one of the park's many food and beverage establishments.
To improve the entire experience, the water park may hold unique events, shows, and entertainment throughout the summer. Safety is the top priority at the water park, and qualified lifeguards are on duty to make sure that everyone is safe.
Unveiling Historical Treasures
4. Rhodes Old Town: A Glimpse into History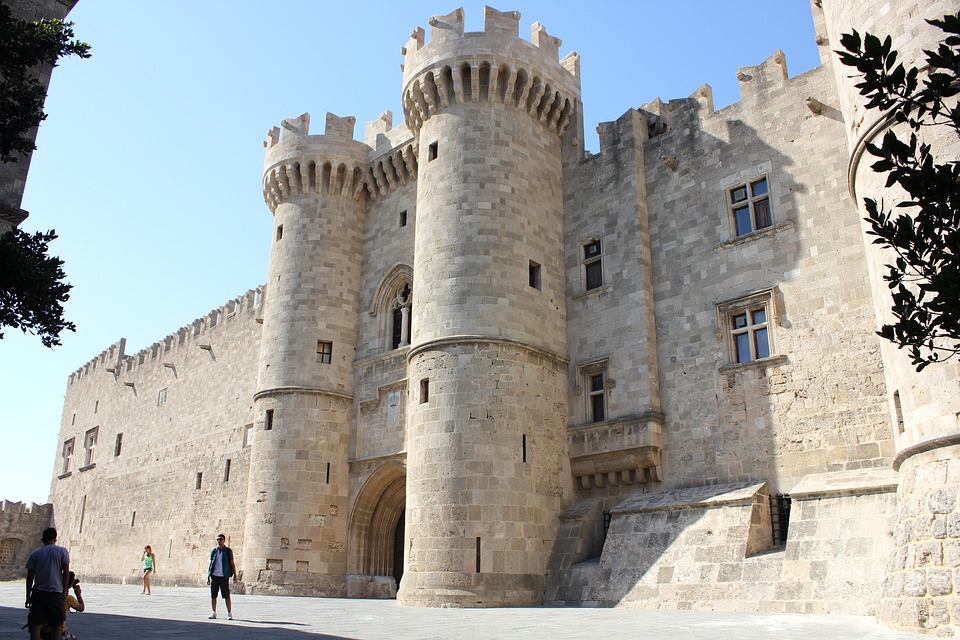 Situated on the northern tip of the Greek island of Rhodes, Rhodes Old Town—also referred to as the Medieval City of Rhodes—is a historical and cultural treasure. It is a UNESCO World Heritage site and one of Europe's best-preserved medieval towns.
Admire the magnificent medieval walls encircling the Old Town. Wonderful views of the city and the sea are available from the walls. Beautiful afternoon walks can be taken in Medievial Castle.
Discover the Grand Master of the Knights of Rhodes' house, the Palace of the Grand Master, a mediaeval stronghold. The interior displays and architecture provide historical context for the island.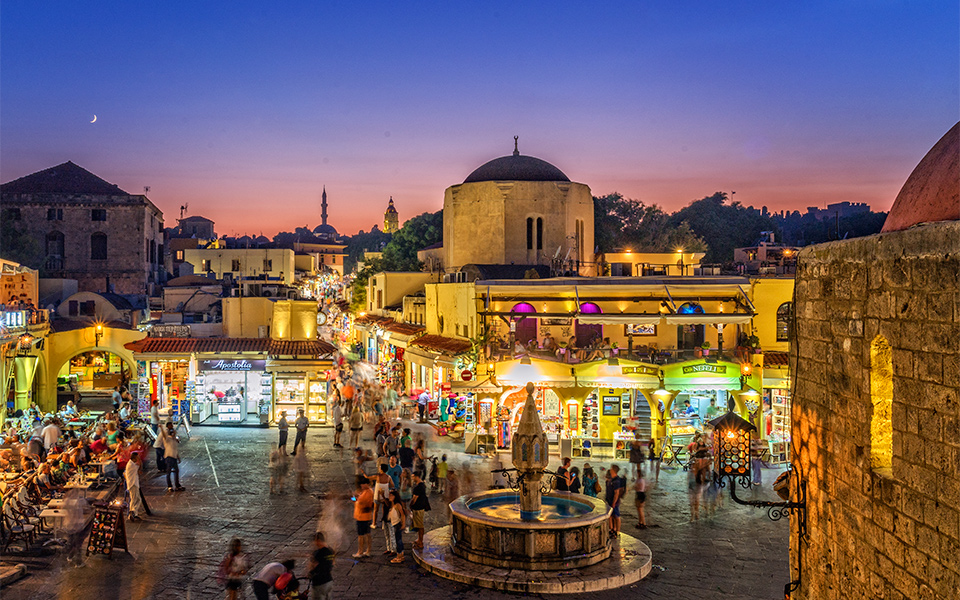 Explore the well-preserved medieval buildings that line the cobblestone Street of the Knights, also known as Ippoton Street, which formerly served as the residence of the knights and their various nations.
See a sizable collection of antiquities from ancient Rhodes by visiting the Archaeological Museum of Rhodes, housed inside the medieval hospital structure.
See the well preserved mosque that was formerly a church, the Mosque of Suleiman, for examples of Ottoman architecture.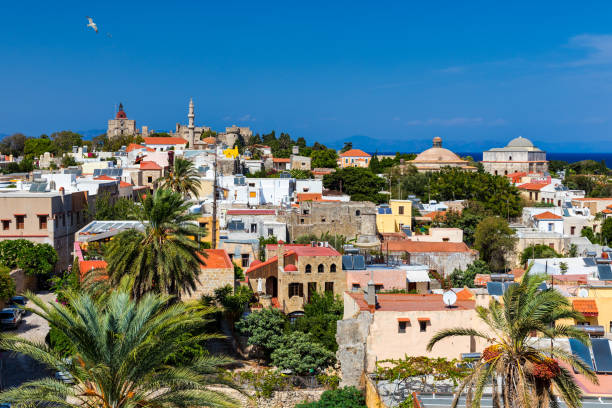 One of the main gates leading into the medieval city is the Gate of Saint George (Porta Kokkini), which leads into the Old Town.
Discover the Jewish Quarter, the site of one of Europe's oldest synagogues, Kahal Shalom Synagogue, and once a bustling Jewish community.
Explore the Old Town to find a number of Byzantine churches, each with its own distinctive architectural style and historical significance.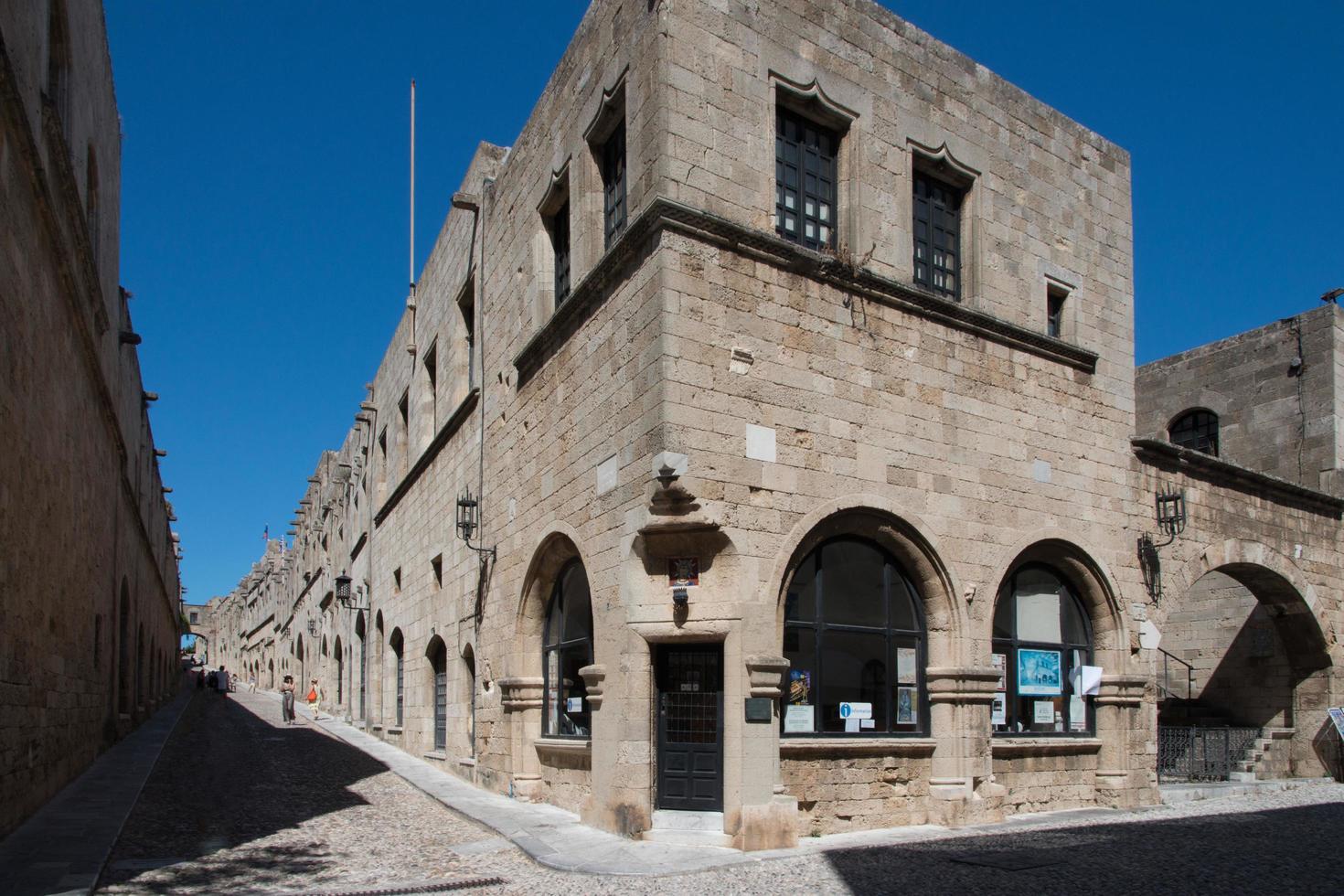 For sweeping views of Rhodes Town and the surrounding surroundings, climb the Roloi Clock Tower.Explore the quaint neighborhood boutiques, art galleries, and shops as you stroll down the narrow alleyways.
Discover the background of the several Knights' Inns (Auberges), which served as the medieval residences for the various knightly orders.
Discover hidden squares and charming locations by getting lost in the Knights' Quarter's labyrinth of alleys and passageways.
5. Lindos Acropolis: Ancient Grandeur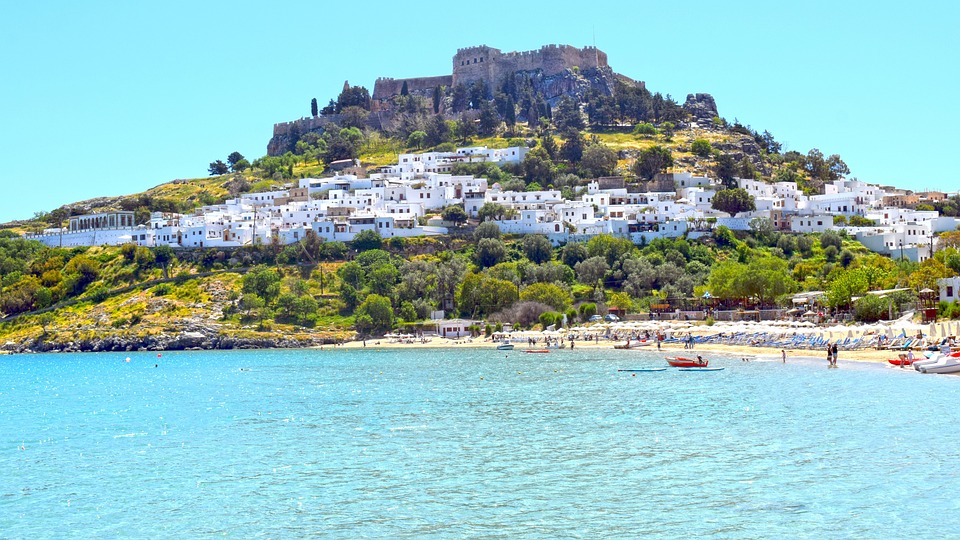 Greece's Lindos is a charming hamlet on the southeast coast of Rhodes. It is one of the island's most visited locations, renowned for its breathtaking scenery, classic white-washed homes, and historical landmarks.
The Acropolis, which is the most famous sight in Lindos, is situated on a rocky hill with a view of the village and the sea. The Temple of Athena Lindia, a 20-column Hellenistic stoa, and other intriguing archaeological relics can be found among the ancient ruins. Why not to book LINDOS ACROPOLIS TOUR ?
Enjoy the beautiful Lindos Beach, a well-organized sandy bay with crystal-clear waters, perfect for swimming and sunbathing.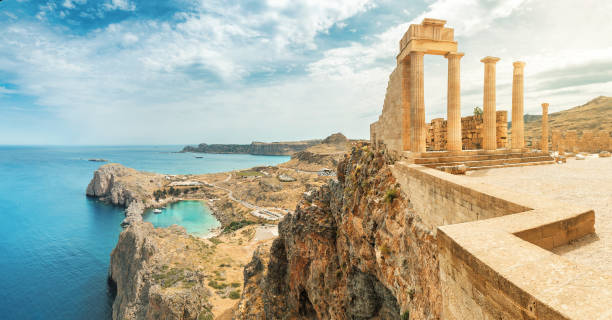 Enjoy a leisurely stroll down Lindos's winding cobblestone lanes, which are flanked by classic white-washed buildings with vibrantly colored doors and bougainvillea flowers. Enjoy those Lindos attractions with LINDOS EXPRESS DAY TOUR.
Situated on the village's highest point, Lindos boasts a medieval fortress in addition to the Acropolis. For sweeping views of Lindos and the surrounding coastline, ascend to the castle.
See traditional Lindian relics and exhibitions in the Captain's House, a historic mansion turned museum.Admire the historic, peaceful Byzantine Church of Panagia, which features exquisite frescoes.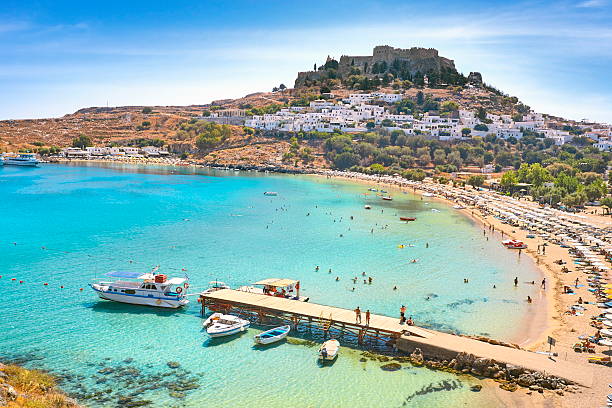 If you would rather not walk the difficult road, you can ride a donkey to get to the Acropolis.Explore neighboring bays and beaches, such St. Paul's Bay or Tsambika Beach, by boat from Lindos.
Unwind in the village square, which is flanked by quaint cafes and eateries serving mouthwatering Greek food.Discover the many boutiques in Lindos that offer one-of-a-kind jewelry, souvenirs, and handcrafted items from the area.
Savor the flavors of the Mediterranean by sampling regional cuisine at Lindos' historic tavernas and eateries.At the beach, partake in water sports including paddleboarding, kayaking, and snorkeling.
6. Acropolis of Rhodes: Dive into the ancient time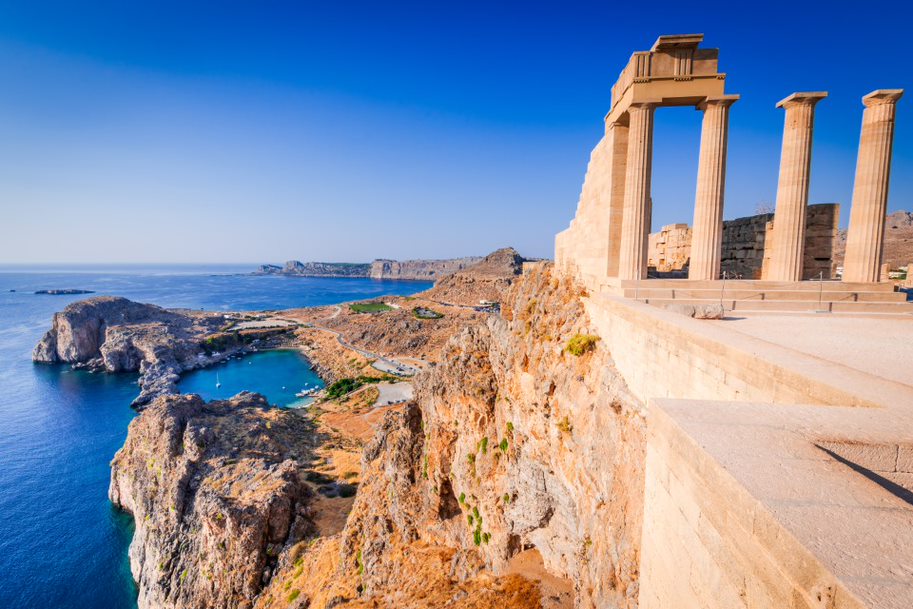 Situated in the city of Rhodes on the Greek island of Rhodes, the Acropolis of Rhodes is an old historical landmark. One of the most well-known archeological sites on the island, it is located on the western edge of the city.
The ruins of ancient temples, public buildings, and fortifications can be found on Rhodes' Acropolis. The majority of the buildings are from the Hellenistic era (3rd century BC), when the Ptolemaic dynasty ruled the island.
The Temple of Apollo Pythios, an ancient temple built in the Doric style and devoted to the god Apollo, is the most important building in the Acropolis. Even though there are currently very few columns and architectural remnants left, it provides an impression of the magnificence of classical Greek building.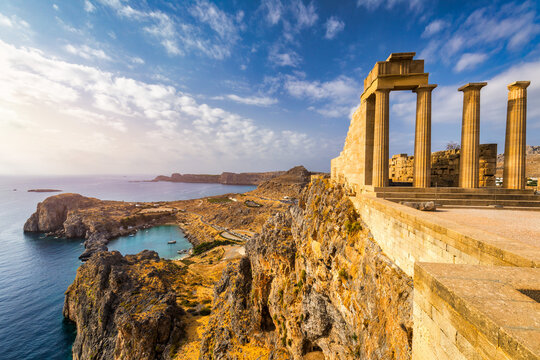 The ruins of an old stadium, the site of competitions and athletic activities, are located close to the Temple of Apollo.
The ancient Odeon, a tiny theater used for public events and musical performances, is another feature of the Acropolis.There is a historic stoa (colonnade) that was formerly utilized for trade and public gatherings.
Owing to its hilltop location, the Acropolis provides expansive views over the surrounding countryside, the Aegean Sea, and the city of Rhodes.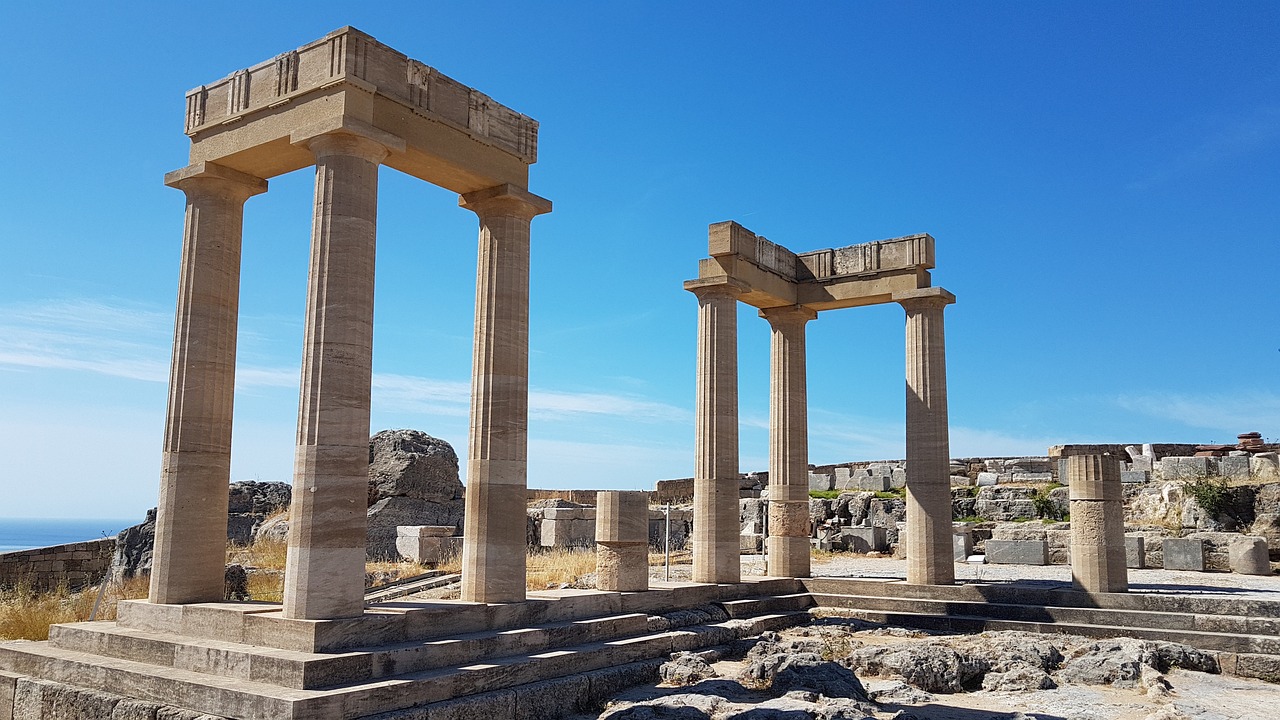 The Archaeological Museum of Rhodes, which houses a collection of objects unearthed from the site and other ancient locations on the island, is located next to the Acropolis.
In particular, the Acropolis of Rhodes was crucial to the island's history during the Hellenistic and Roman eras. It acted as a hub for political meetings, cultural events, and religious worship.
7. Ancient Kamiros: An Archaeological Marvel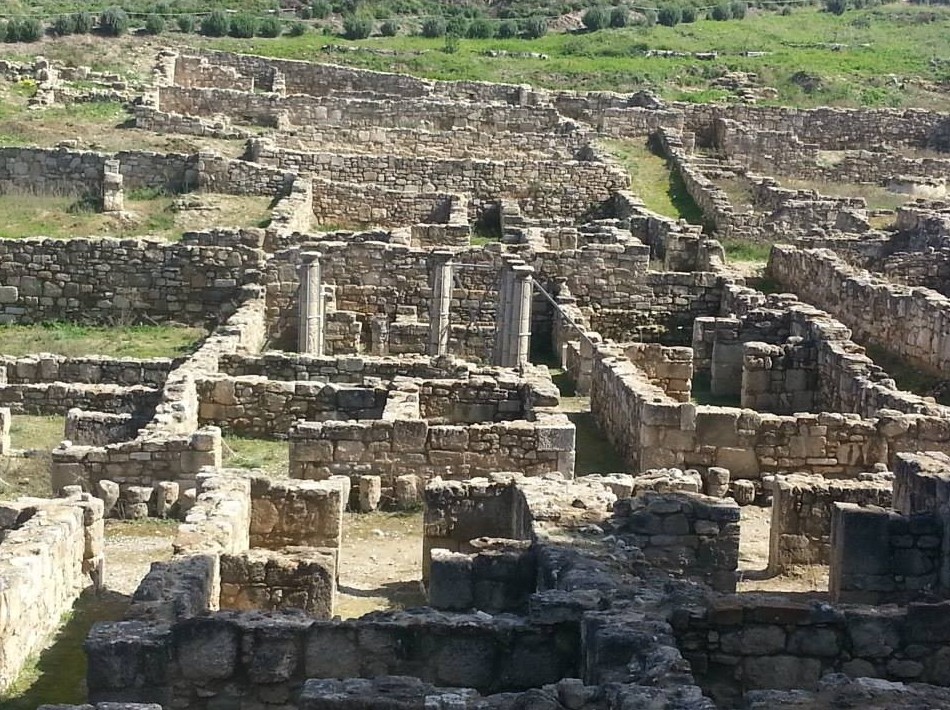 Along with Ialysos and Lindos, ancient Kamiros, often referred to as Kameiros, is one of the three ancient cities of Rhodes. On the Greek island of Rhodes' northwest shore sits this archeological site. The city thrived in the fifth and sixth centuries BC, when it was one of the most significant Doric cities in antiquity.
The site includes residential neighborhoods, public buildings, temples, and other structures that are among the well-preserved remnants of an old city. A blend of Roman and Hellenistic architecture can be seen in the ruins.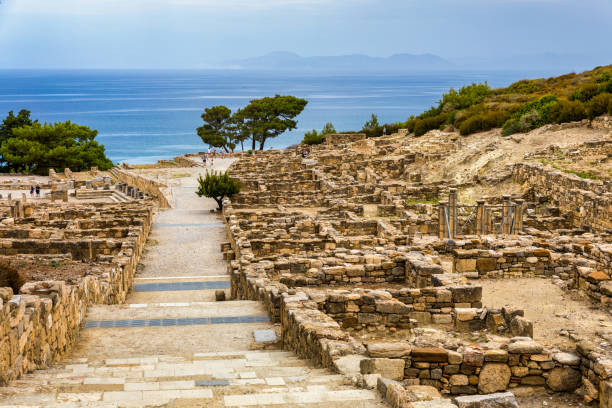 The terrace houses of Ancient Kamiros are one of its main attractions. These mansions, which belonged to the city's wealthy citizens, offer insightful glimpses into daily life and architectural design in the past.
The center of the city's public life was the Agora, a historic marketplace. It served as a hub for social, political, and commercial interactions.
The site contains the remnants of multiple temples devoted to different gods. In particular, the Temple of Athena Kameiras was a significant city religious site. On the property is an old fountain where locals could obtain fresh water.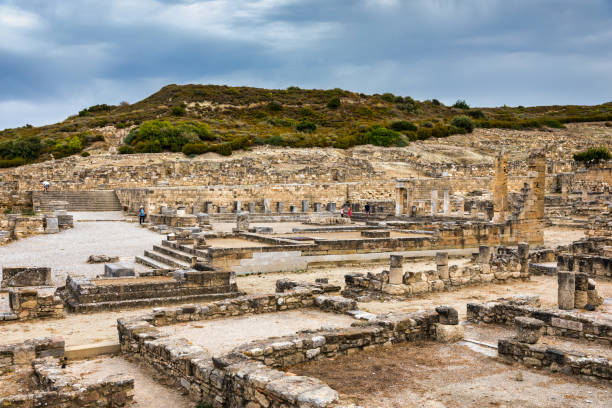 You can still make out the network of streets, squares, and communities that made up the original urban planning thanks to the city's well-preserved layout.
Because of the site's hilltop location, you may get expansive views of the surrounding countryside and the ocean from several locations.
In close proximity to the location is an Archaeological Museum that showcases objects found during Ancient Kamiros digs, providing further historical context for the city.
 8. Monolithos Castle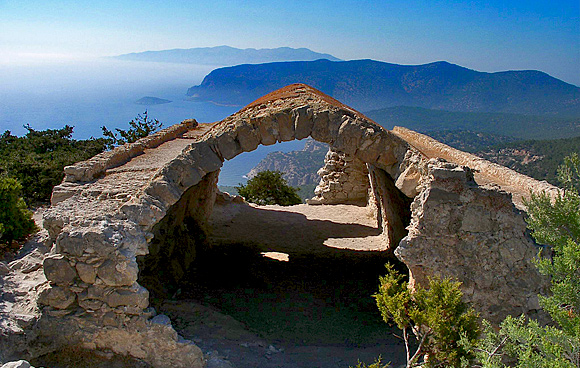 We come to Monolithos Castle, which sites majestically 236m above the island. Built in 1480 by the Knights of St. John, this castle was actually built on the same spot as an even older castle, and the location made it exceptionally tough to construct.
Monolithos Castle is now ruins, but is still a location every tourist should visit. The view from the castle is also stunning. You'll find Monolithos Castle around 70km from the city of Rhodes, and the journey gives you the chance to see some of the most amazing scenery on the island.
Sun, Sea, and Sand
9. Relax on the Beaches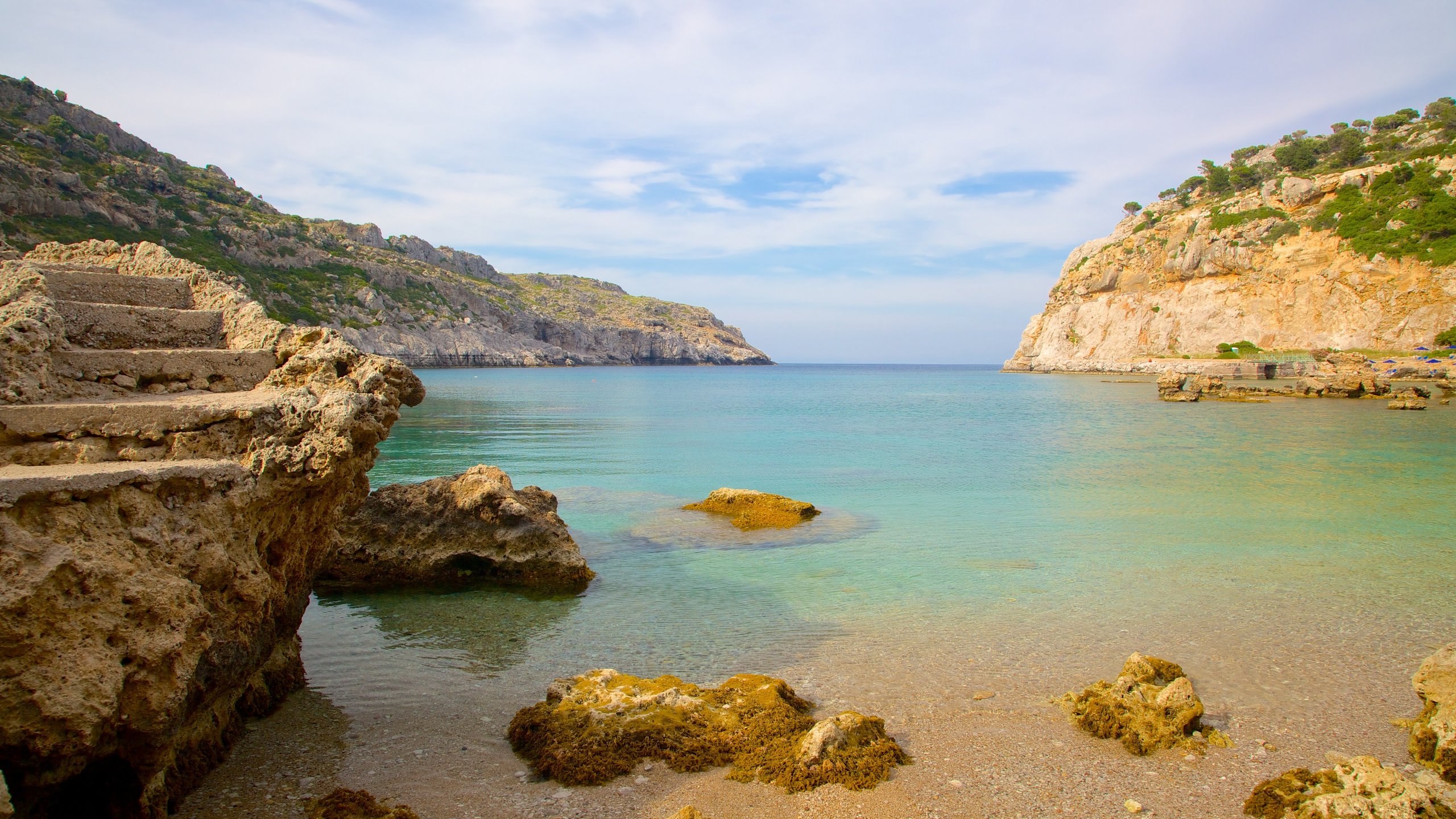 Rhodes is renowned for its stunning beaches, which provide beachgoers with an abundance of alternatives and pristine waters.
One of the most well-liked and conveniently accessible beaches on the island is Elli Beach, which is situated in Rhodes Town. With its beach bars, cafes, and water sports facilities, it provides a vibrant scene.
Known for its golden sand and shallow seas, Tsambika Beach is perfect for families with young children and is located on Rhodes' east coast.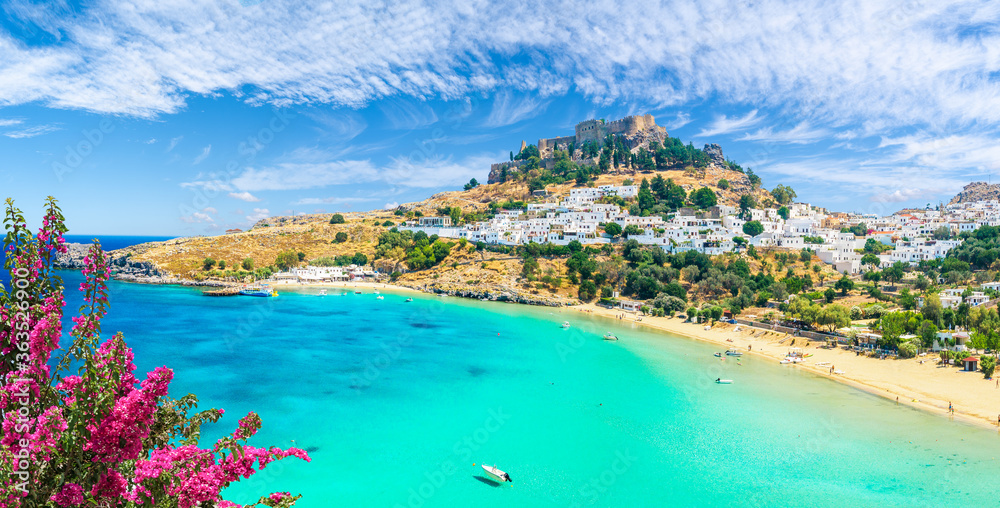 This beach, which is close to the charming community of Lindos, is tucked between two steep cliffs, giving the turquoise seas a breathtaking backdrop.
Anthony Quinn Bay, named for the well-known actor who fell in love with the location while filming "The Guns of Navarone," is a little, quiet bay with interesting rock formations and fantastic snorkeling spots.
Prasonisi Beach, on Rhodes' southernmost coast, is a windsurfer's and kitesurfer's dream come true because of its powerful winds and waves. Find out more Exploring the Best Beaches in Rhodes: Your Ultimate Guide for 2024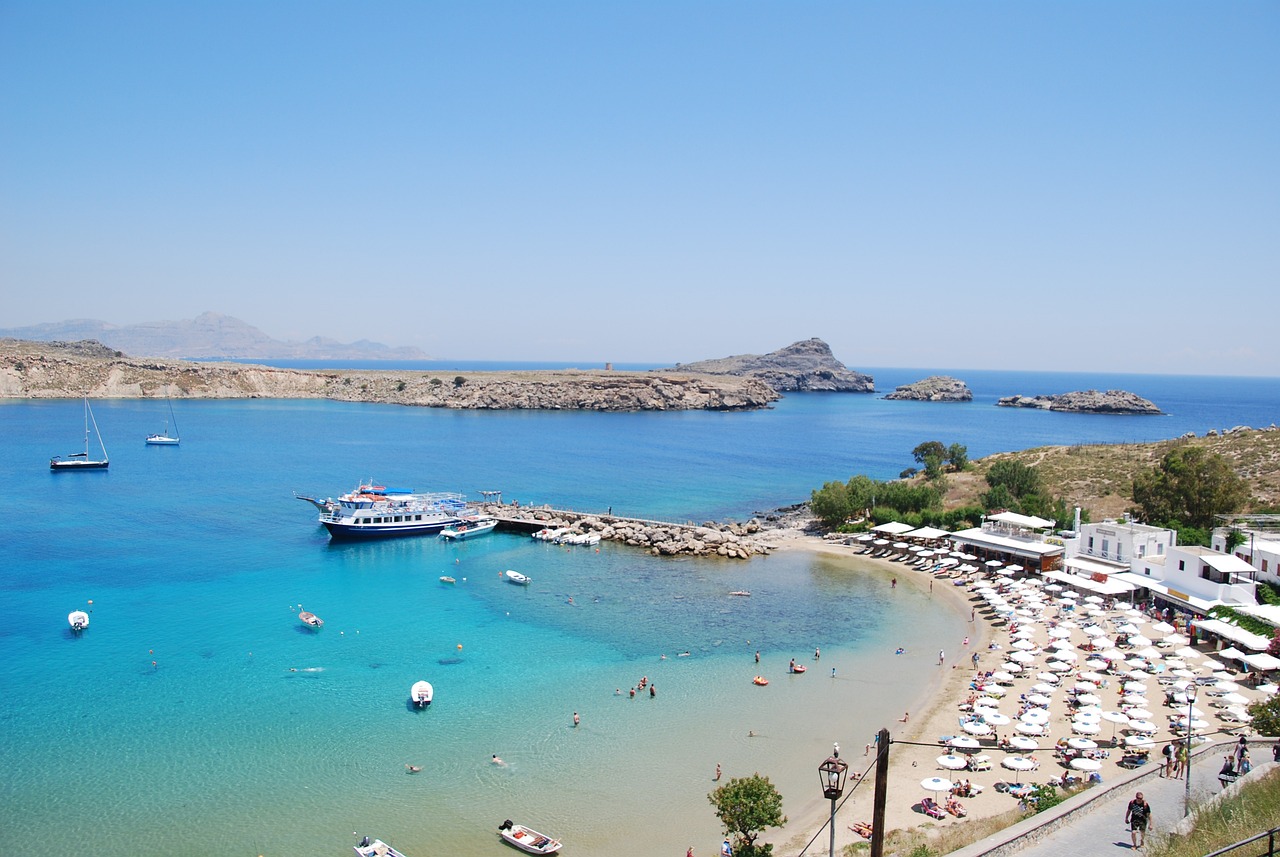 Faliraki Beach is well-known for its water sports, beachside bars, and vibrant environment. It is a well-managed beach.
Compared to other of the busier beaches on the island, this long, sandy beach—which is close to the settlement of Afandou—offers a more serene setting.
This beach, which is close to the famous Kallithea Springs, has breathtaking surroundings and gorgeous turquoise waves.
For those looking for a more private and tranquil location, Agathi Beach is an ideal choice. It is a small, pristine beach with pristine waves. Glystra Beach, a lesser-known treasure with clean seas and pebbles, is a great place to go snorkeling.
Natural Wonders
10. Valley of Butterflies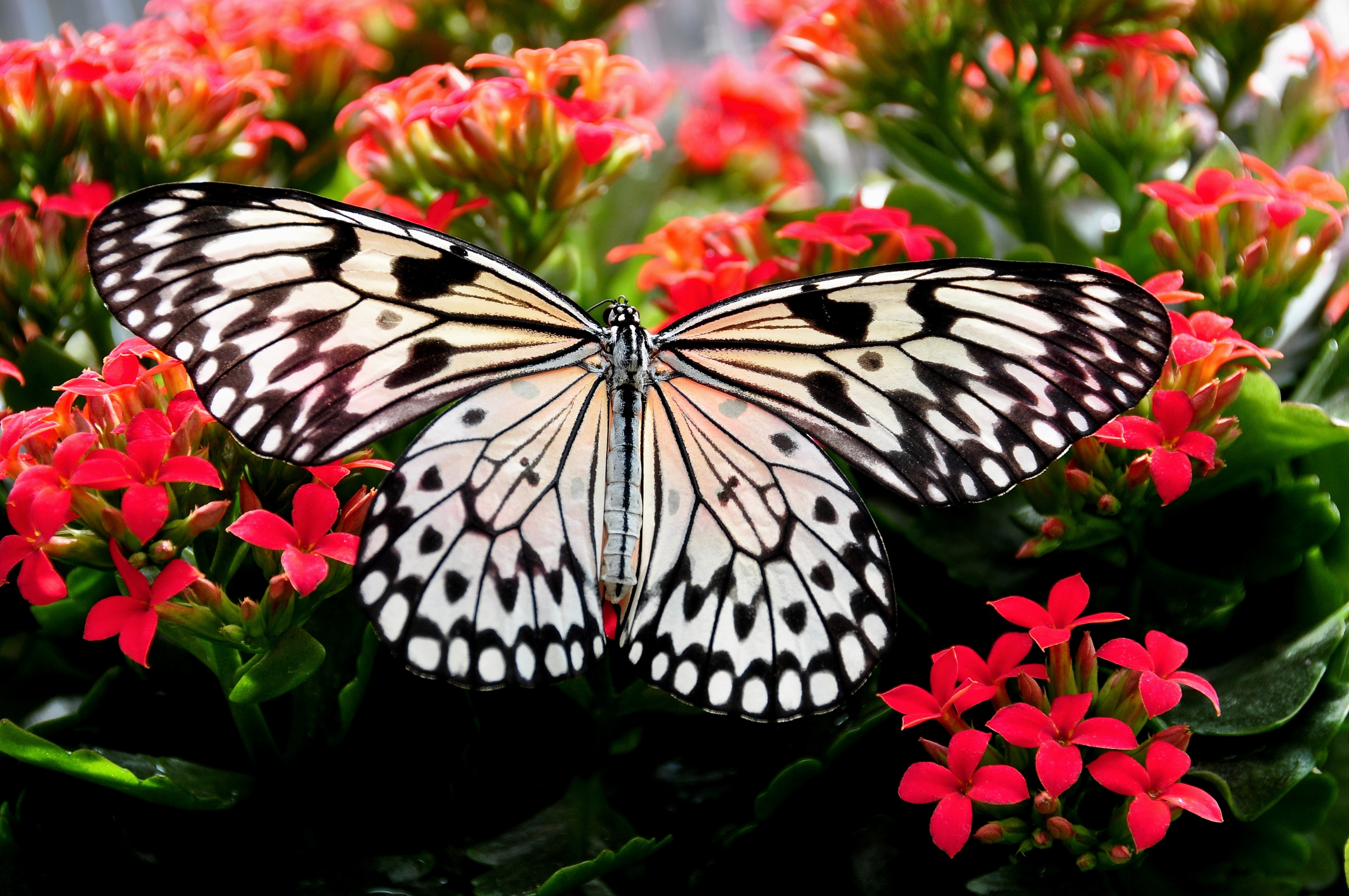 On the Greek island of Rhodes is a remarkable and picturesque nature reserve called the Valley of the Butterflies, or Petaloudes. It is among the most well-liked natural landmarks on the island, bringing tourists from all over the globe.
The valley is well-known for its yearly summertime butterfly migration, which takes place from June to September. The Jersey Tiger Moth, or Euplogia quadripunctaria rhodosensis, is a species of moth that comes to the valley in huge numbers to breed.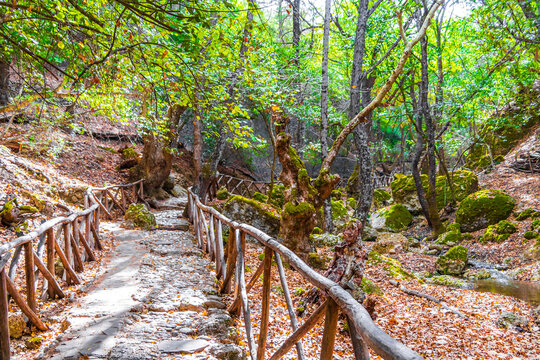 With a river meandering through it and towering trees offering shade, the valley is a verdant, beautiful place. The valley's breathtaking natural beauty captivates visitors and provides a calm and serene atmosphere. The most amazing tour to visit this place is the ISLAND TOUR OF RHODES
Thousands of butterflies flutter through the valley during the busiest time of year for migration, providing a stunning and colorful display. It is easy to watch them up close because they frequently congregate to rest on the trunks and branches of trees.
The valley features wooden walkways and bridges to guide tourists around the area without upsetting the fragile ecosystem, protecting the butterflies and their home.
There is an educational center in the valley where guests may find out more about the butterflies and the region's distinct ecology. The center offers details on the various types of butterflies, their life cycle, and conservation initiatives.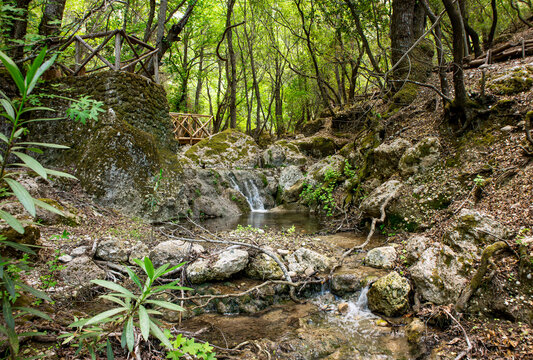 In addition to butterflies, the valley is home to a wide variety of other plants and animals, such as terrapins, peacocks, and trees.
The valley has hiking routes that let guests explore the surrounding landscape and take in the peace and quiet.There may be little natural lakes and waterfalls that you stumble upon when strolling around the valley, which enhances the attractiveness of the surroundings.
11. Seven Springs: Refreshing Oasis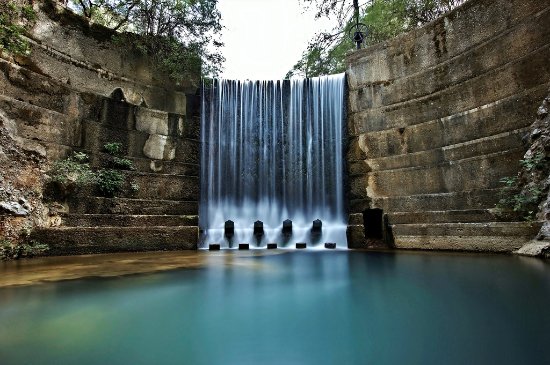 On the Greek island of Rhodes, Seven Springs—also called Epta Piges in Greek—is a stunning and revitalizing natural landmark. It is located close to the settlement of Kolymbia, approximately 30 kilometers southeast of Rhodes Town.
As the name implies, Seven Springs is well-known for its seven year-round, naturally occurring springs that give an endless supply of pure water. A small river that flows through the area, formed by the springs, creates a lovely scene.
The rich greenery that envelops Seven Springs consists of pine trees, plane trees, and ferns. It's a great place to get away from the summer heat because of the shade and refreshing atmosphere the flora offers.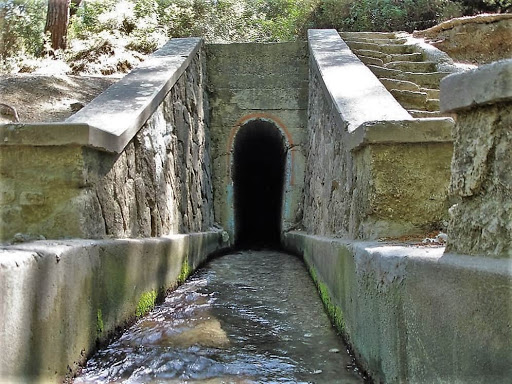 The area may be explored and the river's flow can be followed thanks to the wooden bridges and well-kept walking paths. It's a relaxing and revitalizing experience to stroll along the pathways.
The tunnel of eucalyptus trees that leads to the main springs is one of Seven Springs' most picturesque features. This magical tunnel is a one-of-a-kind and unforgettable experience to walk through.
A small dam has been added to the springs, resulting in a tiny lake where guests can enjoy pedal boats or just relax in the tranquil surroundings.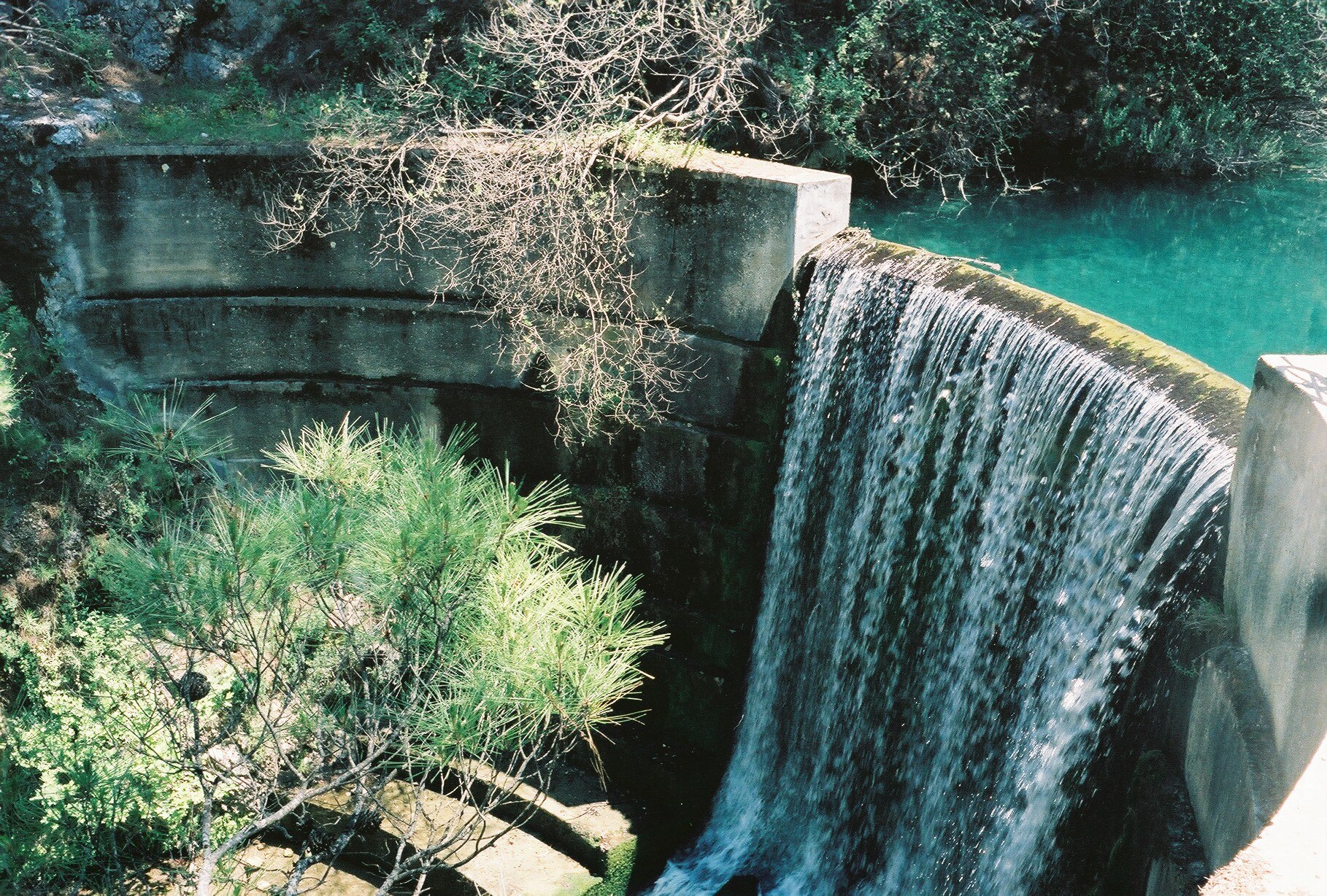 Seven Springs is a great place for a relaxed picnic in the middle of the forest because it has designated picnic sites with benches and tables.
The natural beauty of Seven Springs is enhanced by the abundance of animals that calls the area home, including free-roaming ducks, geese, and peacocks.
There's an adventure park nearby where you can do things like ziplining and tree-climbing if you're looking for a little extra thrill. Look out for the freshwater turtles that are frequently spotted near the riverbanks, enjoying the sun.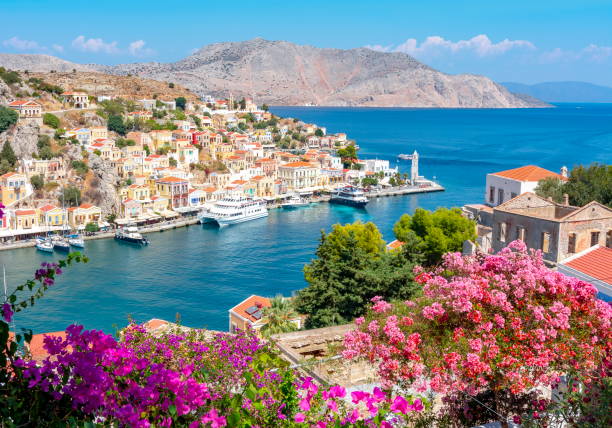 How much is a taxi from Kolymbia to Rhodes town?
The distance between Rhodes Town and Kolymbia, local taxi rates, and any other fees or surcharges can all affect the cost of a cab ride.
To find out the current taxi fare from Kolymbia to Rhodes Town doing the following:
Ask a local: The best way to get an accurate fare estimate is to ask a local taxi driver or a local resident in Kolymbia. They are likely to have up-to-date information on taxi fares.

Contact a taxi company: You can try contacting a local taxi company in Kolymbia to inquire about the fare for your specific route. They may be able to provide you with an estimate.

Use a taxi app: If you have access to a smartphone and data connectivity, you can use a ride-sharing or taxi app like Uber or a local equivalent if available. These apps often provide fare estimates based on your starting and ending locations.

Check online resources: Some travel websites or forums may have information on typical taxi fares for popular routes in Rhodes. Keep in mind that these fares may not be current, so it's essential to verify the information.
12. Rhodes Aquarium: A marine gem in town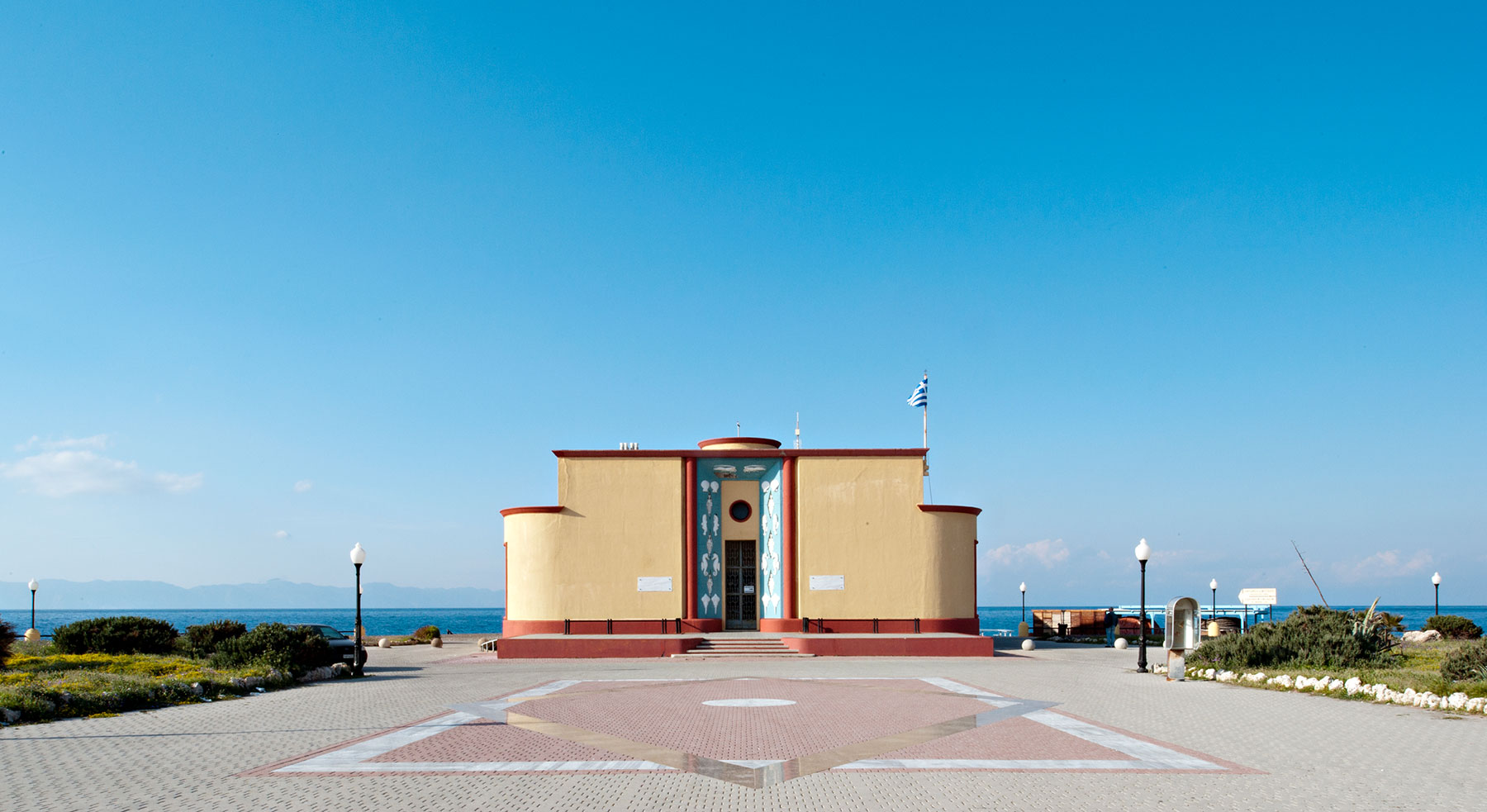 A wonderful method to have a better understanding of the Aegean Sea's marine life and the significance of marine conservation is to visit the Rhodes Aquarium.
Anyone interested in the undersea environment and families with children will find it to be a very pleasurable experience. Known by its official name, the Hydrobiological Station of Rhodes, the Rhodes Aquarium is a well-liked tourist destination situated in Rhodes Town on the Greek island of Rhodes.
It is a center for research and education devoted to the study of the Aegean Sea's underwater environment and marine life.
Fish, crabs, mollusks, and other intriguing underwater critters are among the many marine species that may be seen in the aquarium, all of which are native to the Aegean Sea.
The exhibits aim to provide visitors with an understanding of the variety of underwater habitats by portraying various marine ecosystems that may be found around Rhodes' coast.
You may learn a lot about the marine life, conservation initiatives, and the value of protecting the marine ecosystem by exploring the aquarium.
Touch tanks are sections of the aquarium where guests can engage with specific marine animals while being watched over by professionals.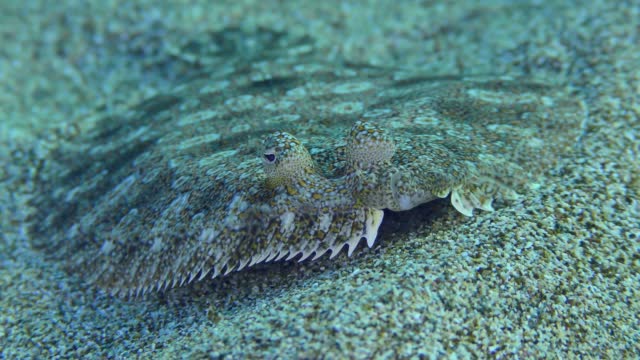 In addition, the aquarium might contain a turtle rehabilitation facility where sick or injured marine turtles are treated and brought back to full health before being allowed to return to the wild.
Visitors may get the chance to hear about current research initiatives at the Hydrobiological Station, which carries out research on a range of marine-related subjects.
The aquarium is a family-friendly attraction since it frequently provides participatory kid-friendly events like workshops, games, and educational programs. You can buy souvenirs with a marine theme from the on-site gift shop after viewing the exhibitions.
 13. Rodini Park: An amazing gem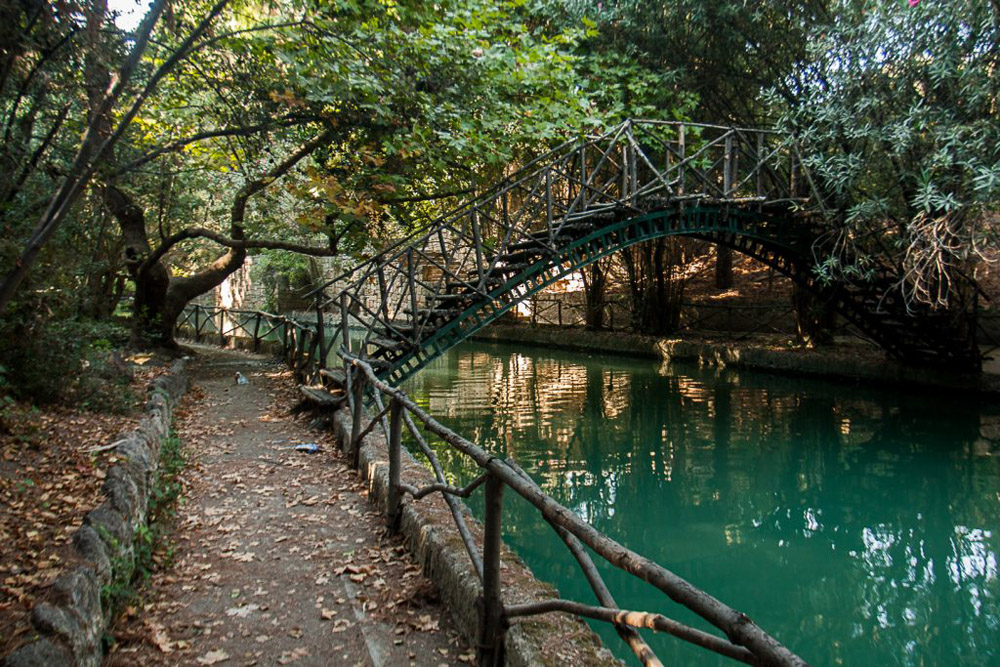 Rhodes Town, Greece's island of Rhodes, is home to the stunning and historic Rodini Park. Being among the world's oldest parks, it is renowned for its verdant surroundings, organic springs, and tranquil ambiance.
Rhodes Town's Rodini Park is a verdant haven with an assortment of trees, flora, and flowers. It appears as though you are entering a peaceful natural paradise when you stroll around the park.
The park offers a serene setting for leisurely strolls with its well-kept walking routes winding through the vegetation.
The park's historical value is enhanced by the presence of ancient ruins, such as the remains of a Hellenistic aqueduct and a Roman funerary monument.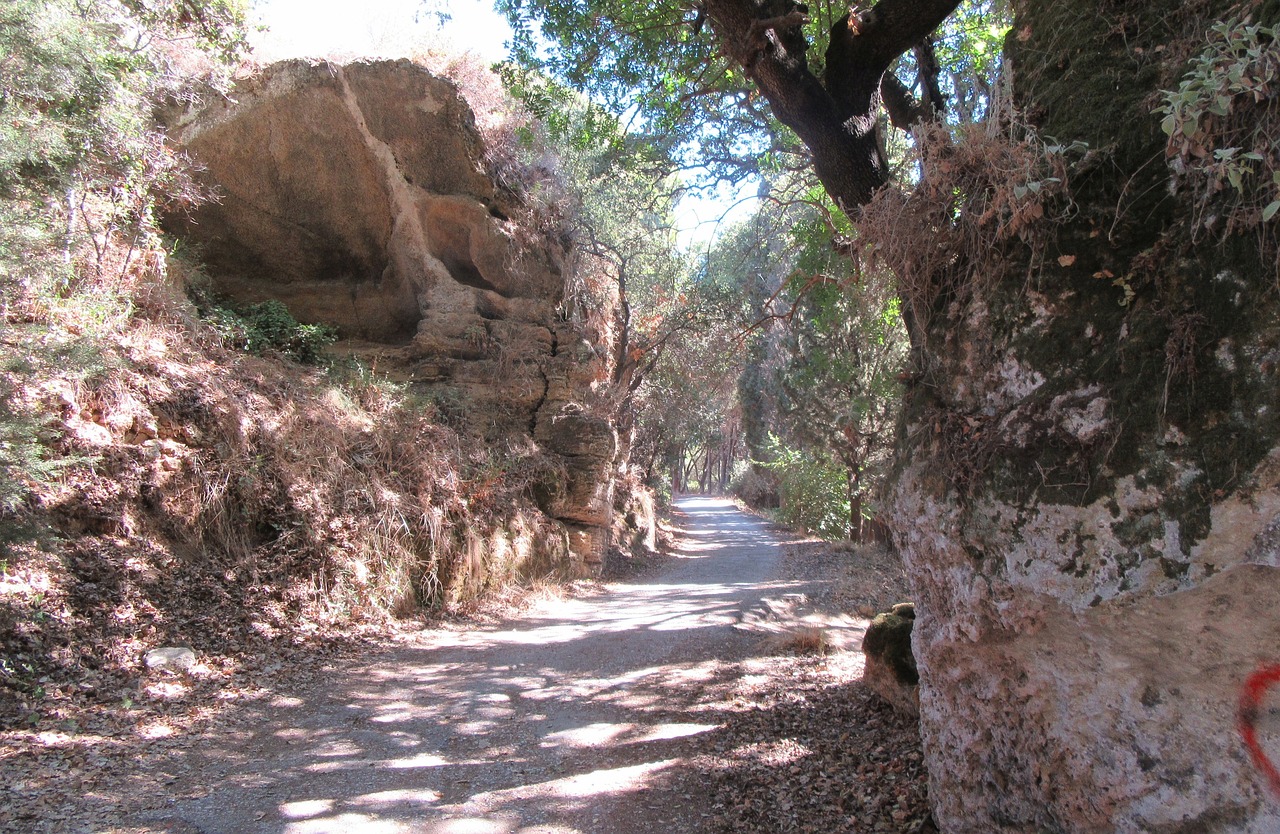 Little streams wind through the park, and its quaint stone bridges contribute to its idyllic atmosphere. Peacocks and ducks are among the many animals that call Rodini area home. These animals are free to wander the area.
The park bears the name "Rodini," which translates from Greek to mean "small spring." The park's verdant settings are enhanced by the presence of small waterfalls and natural springs. Rodini Park is a great place for families because it has a playground area.
 
The park has cafes where you may unwind and have a little snack or refreshing drink. There are also several of covered areas that are ideal for picnics.
A calm haven to relax in and reconnect with nature, Rodini Park is a welcome diversion from Rhodes Town's busy streets.
Culinary Delights & Nightlife
14. Greek Cuisine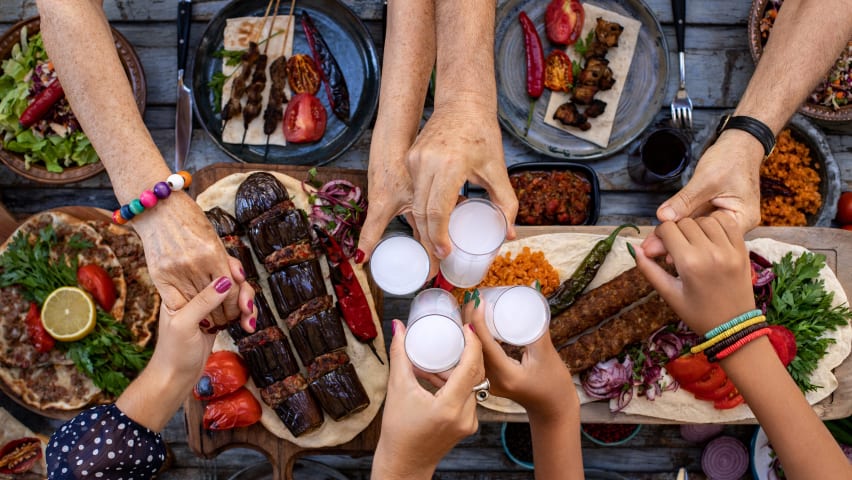 Greek cuisine is a delicious and diverse culinary history that pays homage to the country's diverse topography and rich historical past. It is well known for employing only the freshest ingredients, healthy foods, and Mediterranean culinary methods. Live the unique experience of RHODIAN FARM & COOKING TOUR !
Greek cooking is renowned for using a lot of olive oil in a lot of different dishes. It may be used for both frying and dressing salads, making it a staple in many traditional cuisines.
Greek cookery makes extensive use of fresh vegetables, such as tomatoes, cucumbers, peppers, eggplants, and zucchini. A classic way to savor the simplicity and flavor of fresh vegetables topped with herbs, olive oil, and lemon juice is to make a Greek salad.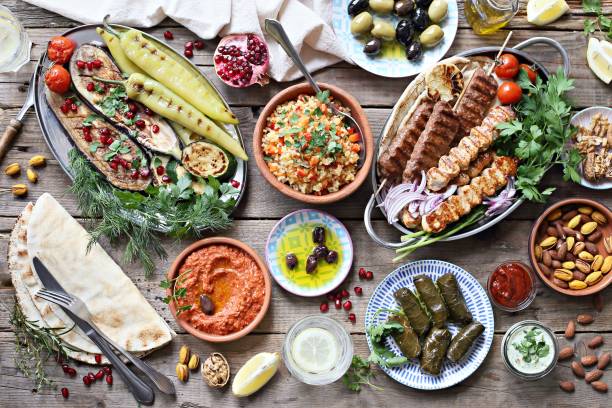 Greek cooking frequently uses legumes like lentils and chickpeas together with cereals like bulgur and rice. Moussaka and fasolada, or bean soup, are well-known examples.
Greece's extensive coastline is teeming with fresh seafood, including shrimp, octopus, squid, and fish. Grilled shrimp and calamari are two of my faves.
Greek food uses a variety of cheeses, such as feta, halloumi, graviera, and kefalotyri. Feta cheese is a common topping for salads and other dishes.
Greek yogurt is widely used in savory sauces or served as a dessert with honey and almonds because of its rich, creamy texture.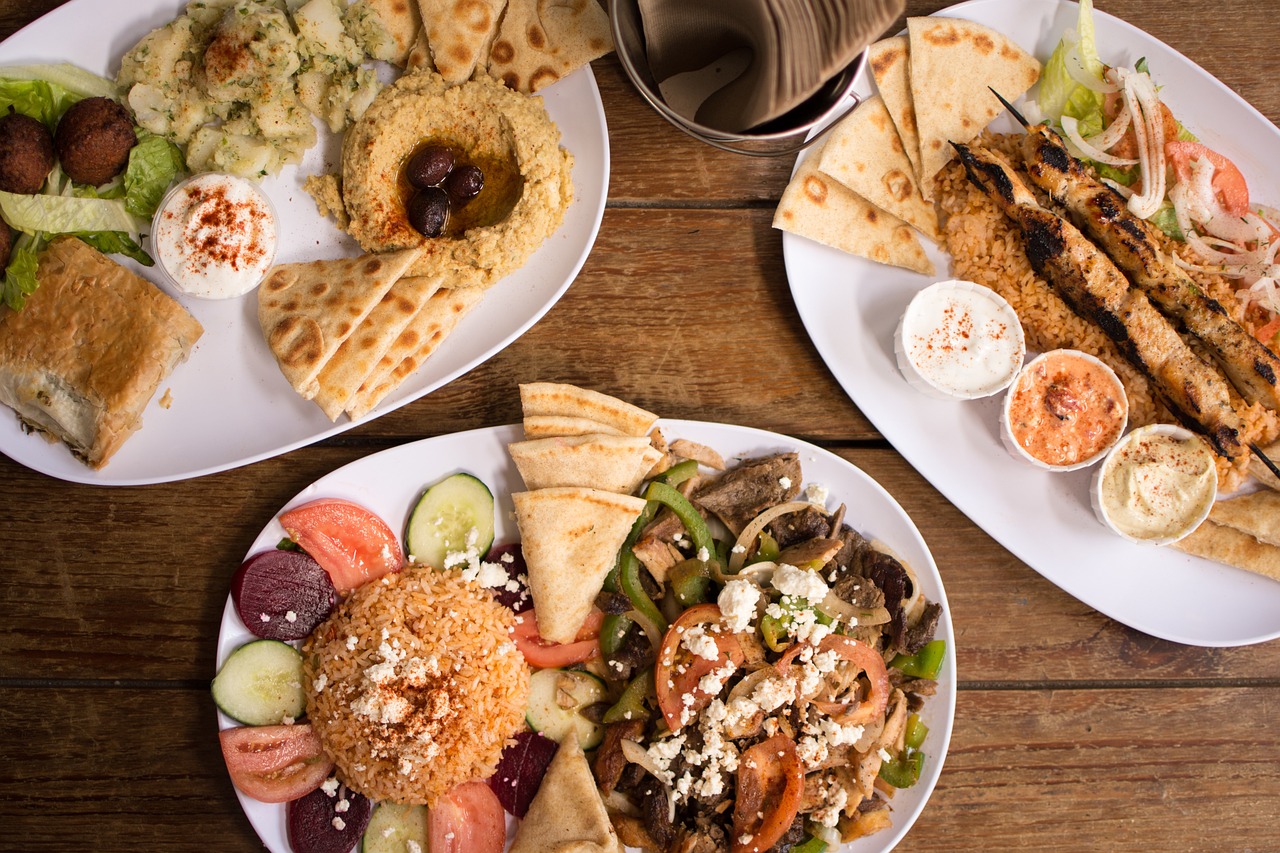 Greek cuisine is flavored with a variety of herbs and spices, including dill, garlic, oregano, thyme, mint, and cinnamon. A variety of flavors and textures can be found in mezes, which are small appetizer or snack meals. Common mezes include tzatziki, spanakopita (spinach pie), and dolmades (stuffed grape leaves).
Souvlaki is grilled and skewered meat that is commonly eaten with pita bread, whereas gyros is thinly sliced meat cooked on a vertical rotisserie and typically served in a pita wrap with veggies and sauces.
Greek desserts make a delectable supper finale. Popular sweet treats include baklava (layers of filo pastry filled with almonds and sweet syrup), loukoumades (honey puffs), and galaktoboureko (phyllo pastry filled with custard).
15. Nightlife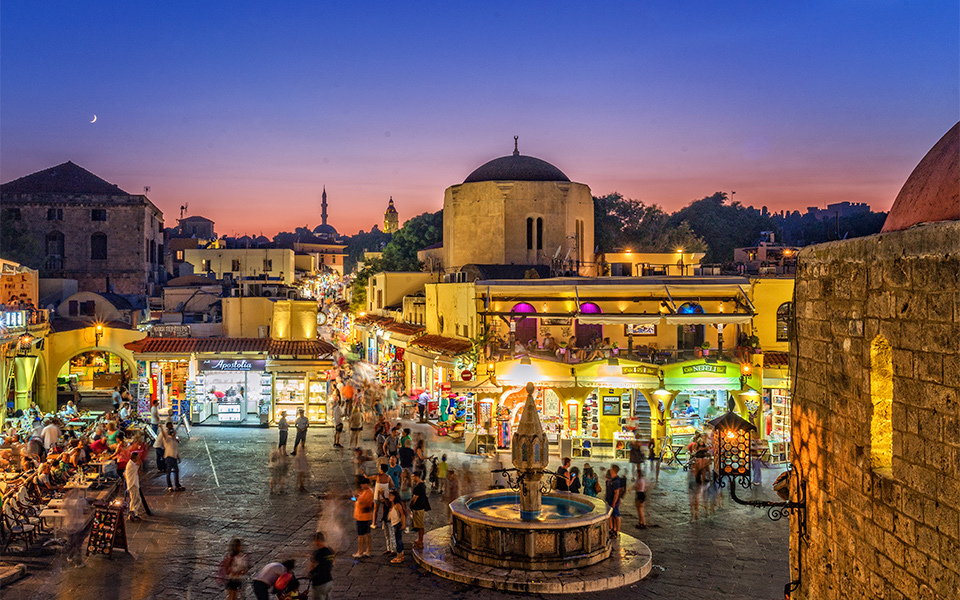 During the peak travel season, which runs from late spring to early autumn, Rhodes has a vibrant and diverse nightlife scene. Whether you're looking for laid-back beach bars or wild party nights, Rhodes has something to suit every taste.
The capital city of Rhodes is the hub of the island's nightlife. Old Town and the surrounding neighborhoods are home to a number of taverns, pubs, and tavernas where you may enjoy drinks and live music in a charming setting.
Find out the AFTERNOON CITY TOUR OF RHODES !
Faliraki is renowned for having a lively and exciting nightlife. The main street is lined with bars, clubs, and music venues that attract both locals and tourists. It's particularly popular among younger audiences.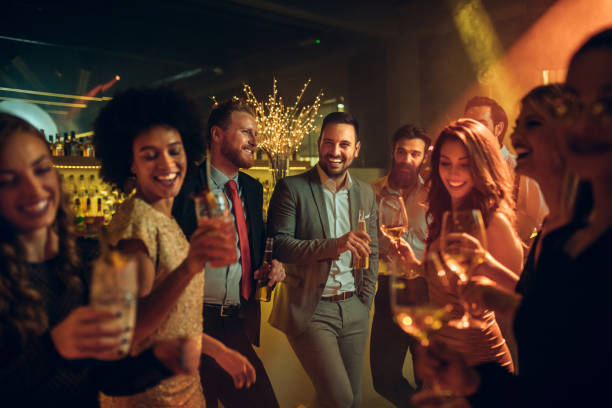 Lindos comes alive at night, despite its reputation for having a quaint and traditional atmosphere throughout the day. There are rooftop bars, live music restaurants, and beachside places.
Many beach resorts in Rhode Island have beach parties with DJs, dancing, and entertainment by the sea during the summer months.
Try your luck at a number of games at the elegant Casino Rodos in Rhodes Town, where you can enjoy a classy evening.
In Rhodes Town, Orfanidou Street—also known as Bar Street—is a popular nightlife destination with a wide variety of taverns, clubs, and bars.
Many clubs and entertainment venues provide karaoke nights where you may sing along with others or even perform yourself.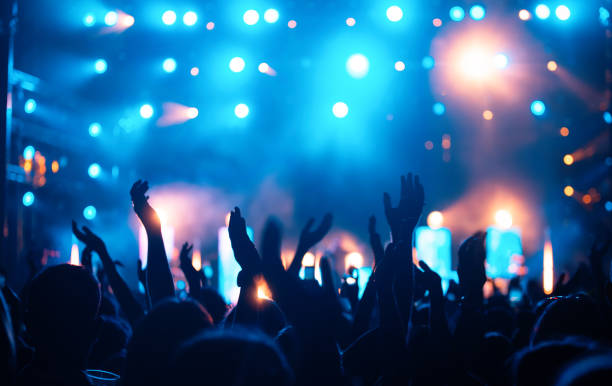 Many pubs and tavernas around the island offer live music performances featuring Greek traditional music as well as foreign hits. After dusk, enjoy a relaxed evening at a rooftop restaurant or bar with stunning views of the Aegean Sea.
At some tavernas and restaurants, you may enjoy a taste of Greek culture while dining, with traditional Greek music and dancing performances.
Has Rhodes got good Nightlife?
Without a doubt, the answer is yes! We explore the exciting nightlife culture that makes Rhodes a hot destination for those who like to explore at night in this in-depth tour.
Rhodes provides a varied and engaging nighttime environment that will leave you with priceless memories, from the charming Old Town to the bustling pubs of Bar Street and the happiness of being by the shore.
Therefore, you can be confident that Rhodes has something for everyone if you're thinking about visiting and want to take advantage of its vibrant nightlife. Rhodes has it all, whether your style is dancing till the sun comes up, taking in the Greek way of life, or just sipping a beverage on the beach.
 
16. Wine tasting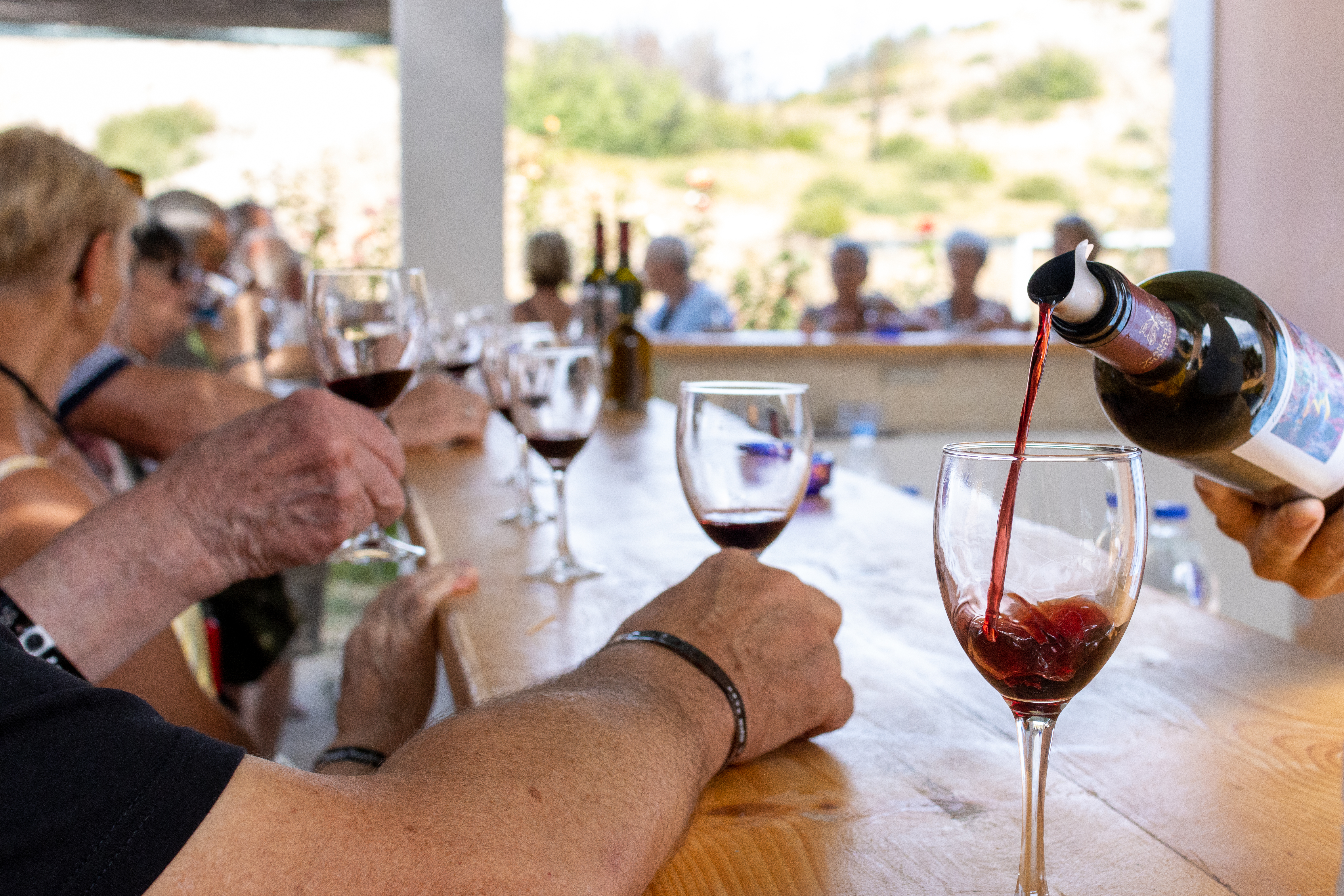 Rhodes, being a part of Greece, has a long history of winemaking, and the island produces some excellent wines. If you're interested in wine tasting, you'll have the opportunity to explore THE VINEYARD & WINE TASTING EXPERIENCE, taste unique Greek grape varieties, and learn about the island's winemaking traditions.
Numerous tour companies provide wine tasting excursions that visit some of the island's top wineries. You can learn about the winemaking process by visiting vineyards, cellars, and wine manufacturing facilities during these trips.
Native grape varietals include Athiri, Mandilaria, and Amorgiano are well-known on Rhodes. You can taste these distinctive, locally produced wines by participating in wine tastings.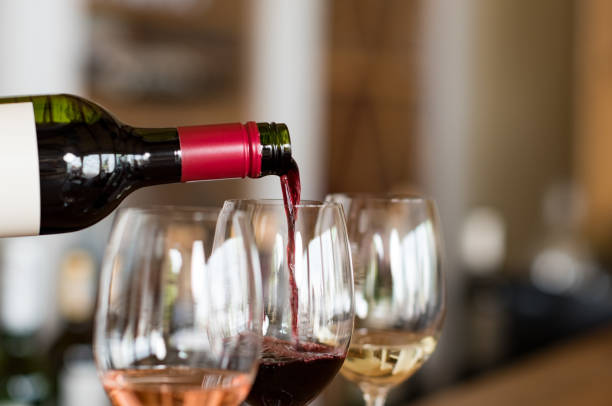 You might be able to go to wine festivals and other events honoring the island's wine culture if you visit Rhodes at specific periods of the year. Greek cuisine, music, and wine tastings are frequently featured at these celebrations.
Local and Greek wines are available in a variety of bars and restaurants in Rhodes Town and other well-known locales. Wine is available by the glass or the bottle, and it goes well with delectable Greek food. You can sample a variety of wines produced by some vineyards in their on-site tasting rooms or wine cellars.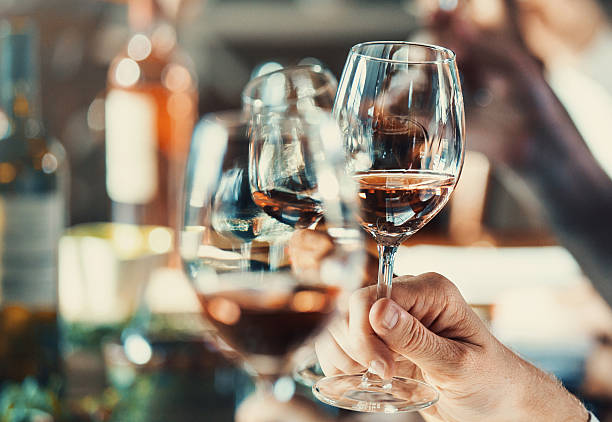 Participating in wine and food pairing events allows you to enhance the whole dining experience by pairing regional wines with classic Greek cuisine.
You can buy bottles of regional wine to enjoy while visiting Rhodes Town or to take home. Many towns have wine shops.
Seminars and workshops about wine appreciation, grape types, and winemaking techniques are offered by several wineries and wine-related establishments.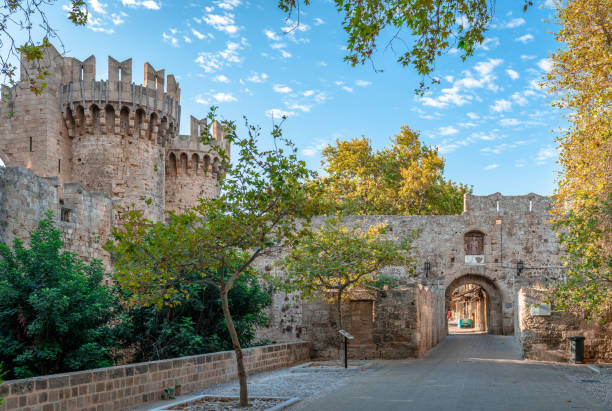 How many days in Rhodes is enough?
The amount of time you should spend in Rhodes will depend on your personal tastes and the experiences you hope to have. Rhodes has something to offer everyone, whether they are visiting for a short trip or a longer stay. The number of days you need to spend in Rhodes should be determined by your interests, the time of year you are visiting, and the activities you want to do.
See the Beauty of Rhodes with a Guided Tour
Rhodes is a place of limitless opportunities where culture, history, and the natural world come together to offer an unforgettable experience. In order to really appreciate the beauty of the island, make sure you follow our extensive guide, which is intended to help you surpass other articles and turn it into your go-to resource for the best things to do in Rhodes.